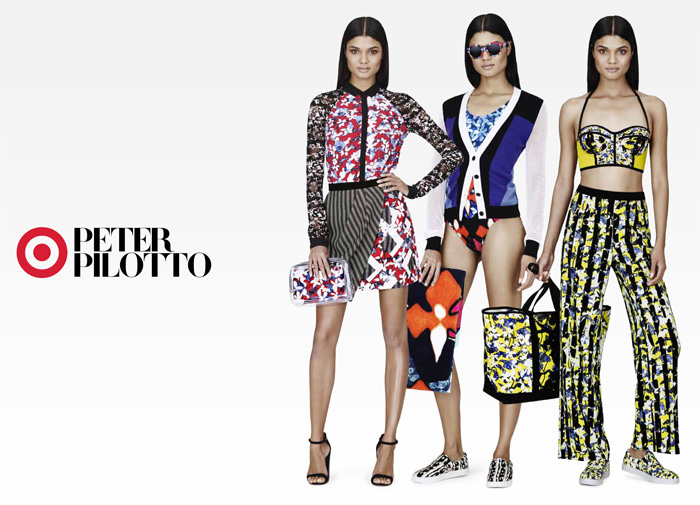 Back in September Target announced that London-based designer Peter Pilotto will be their next designer collaboration, now here's a look at the full lookbook! The Peter Pilotto for Target capsule collection features women's apparel, accessories and swimwear. Peter Pilotto and Christopher De Vos are the designers behind Peter Pilotto, they're best known for their expertise in textiles and print.
"Peter Pilotto for Target exemplifies the designers' distinct aesthetic, combining hyper-real digital prints in striking blues and greens and warm reds and oranges." For the collaboration, Target also partnered with NET-A-PORTER.COM to sell a curated assortment of this limited-edition Target collection, I believe it will be 25-pieces from the collection. Ranging in price from $14.99 to $79.99 for apparel and swimwear and $16.99 to $39.99 for accessories, Peter Pilotto for Target will be available February 9, 2014 through March 26, 2014, or while supplies last at most Target stores in the U.S. and Canada, as well as Target.com.
Can't wait for the collection to drop, super fun and the vivid collection and prints makes me so happy when I see it! I previewed the collection today and it's super cute, perfect for Spring/Summer! Do you like?
More photos of the lookbook after the jump…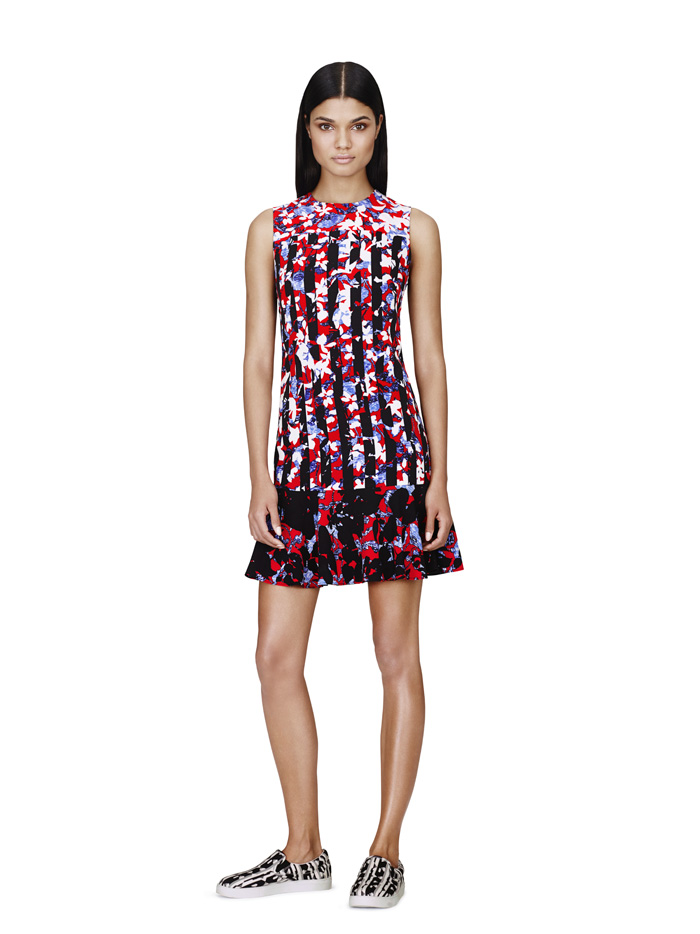 Look No. 1
Dress in Red Floral/Stripe Print, $39.99**
Slip-On Shoe in Black/White Print, $29.99**
**Available Globally on NET-A-PORTER.COM
Look No. 2
Blouse in Red Floral Print/Lace, $34.99
Pouches in Clear/Red Floral Print, $22.99**
Skirt in Red Floral/Check Print, $34.99
**Available Globally on NET-A-PORTER.COM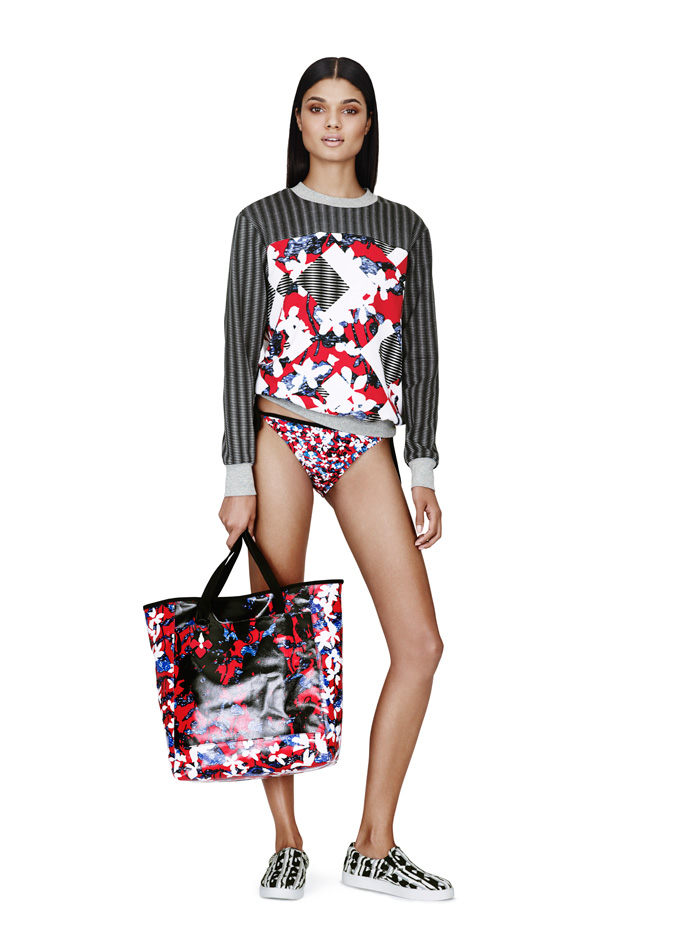 Look No. 3
Sweatshirt in Red Floral/Check Print, $29.99*
Beach Tote in Red Floral Print, $39.99*
Bikini Bottom in Red Floral Print, $14.99*
Slip-On Shoe in Black/White Print, $29.99**
*Target.com Exclusive
**Available Globally on NET-A-PORTER.COM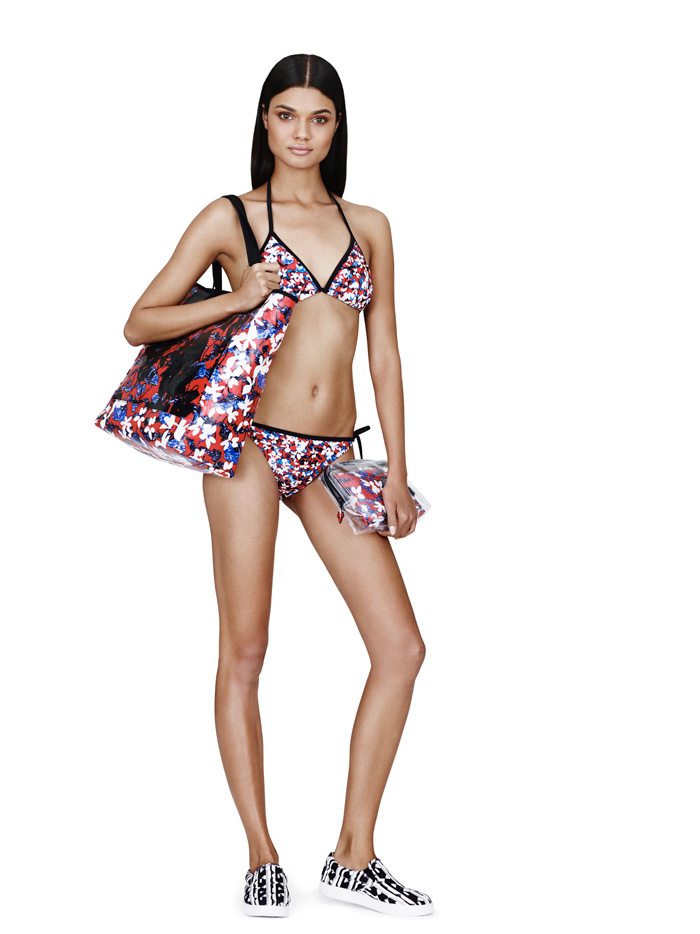 Look No. 4
Triangle Bikini Top in Red Floral Print, $17.99*
Bikini Bottom in Red Floral Print, $14.99*
Beach Tote in Red Floral Print, $39.99*
Pouches in Clear/Red Floral Print, $22.99
Slip-On Shoe in Black/White Print, $29.99**
*Target.com Exclusive
**Available Globally on NET-A-PORTER.COM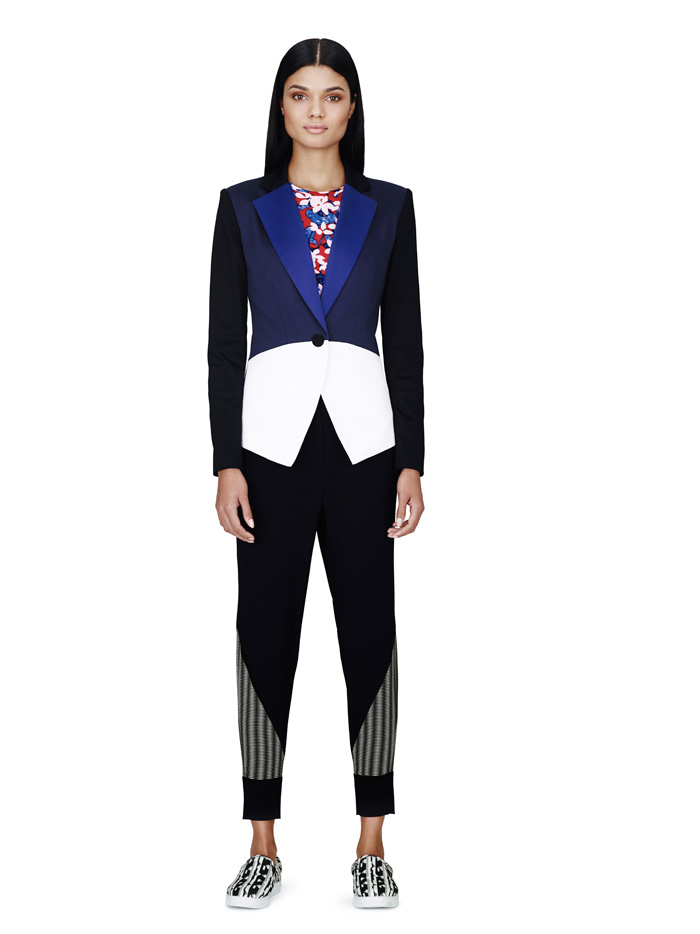 Look No. 5
Blazer in Blue/Black/White Colorblock, $49.99
Shirt in Red Floral Print, $19.99**
Pant in Black/Check Print, $34.99**
Slip-On Shoe in Black/White Print, $29.99**
**Available Globally on NET-A-PORTER.COM
Look No. 6
Belted Dress in Red Floral/Check Print, $44.99**
**Available Globally on NET-A-PORTER.COM
Tags: collaborationlimited editionpeter pilottopeter pilotto for targettarget