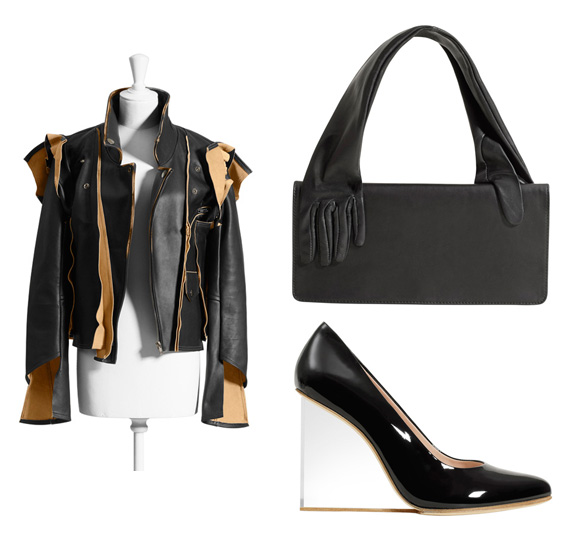 Previously you've seen the Maison Martin Margiela with H&M lookbook, now here's a look at the full collection pieces with prices. As I mentioned before, "the collaboration presents a re-edition of iconic Maison Martin Margiela garments and accessories for men and women. Each piece is labeled with a unique tag indicating the season from which it originated, spanning 23 years since the Maison's founding." I love the color chart too, shades of black, white, red, nude and silver. Classic.
The overview of the collection:
– shape & volume: masculine shapes are adjusted to frame the female body.
– oversized: pieces of the masculine and feminine wardrobe are presented in oversized versions of themselves.
– process of tailoring: traditional finishing and tailoring procedures are visible.
– ambiguity: conveyed through the use of trompe l'oeil – optical illusion.
– transformation: this occurs in different ways, to offer a new use and shape for everyday objects and materials.
The collection consists of apparel and accessories for both men and women. Releasing on November 15th in around 250 H&M stores worldwide and online. Mark your calendars! Do you like the collection? Are you ready?
> All Maison Martin Margiela for H&M posts
Women's Collection

Duvet Coat: $349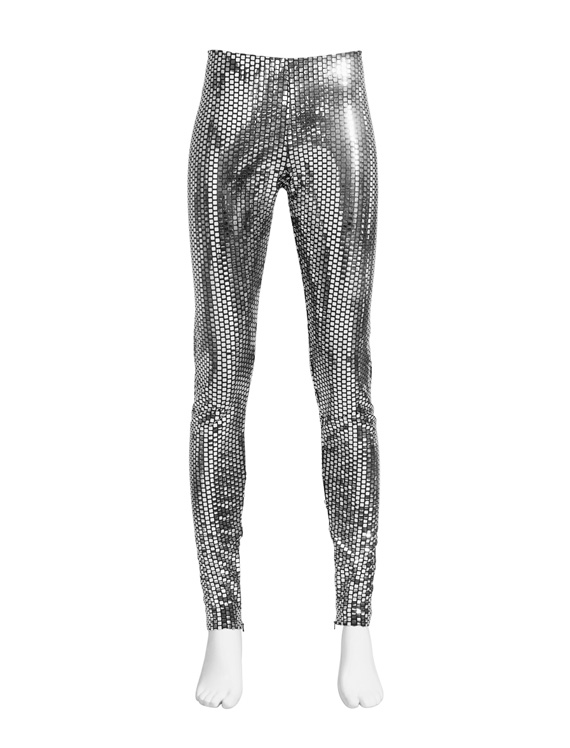 Mirrored Leggings: $39.95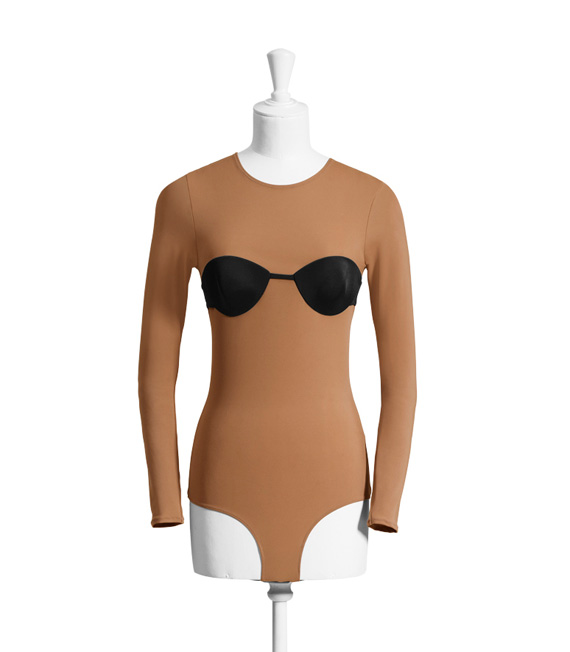 Trompe L'oeil Bodysuit: $39.95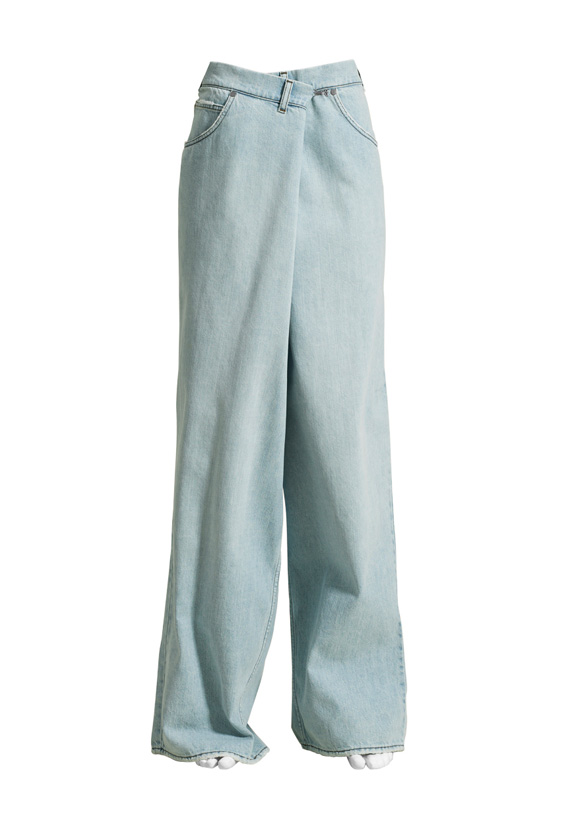 Oversized Jeans: $69.95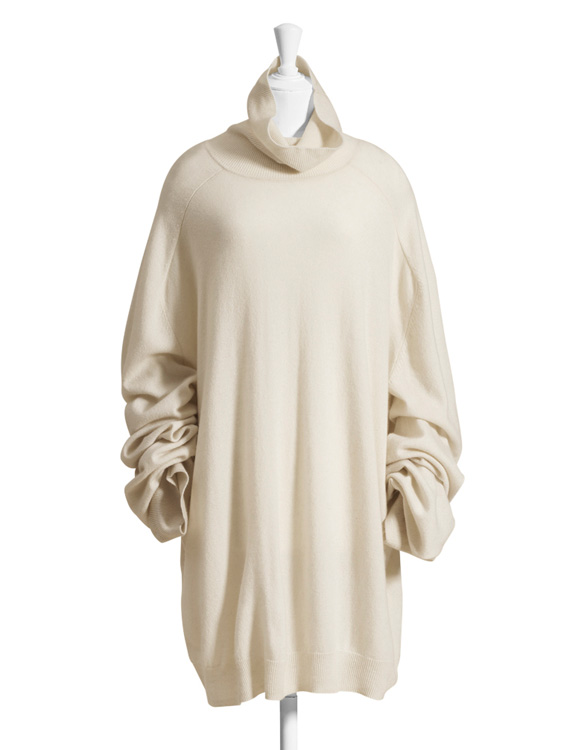 Oversized Turtleneck: $149

Hitched Up Skirt: $99

Oversized Peacoat: $349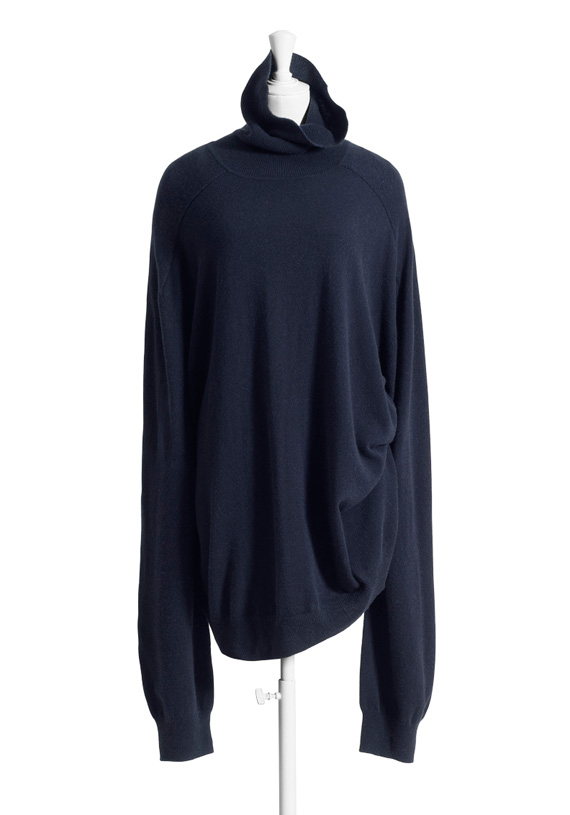 Oversized Turtleneck: $149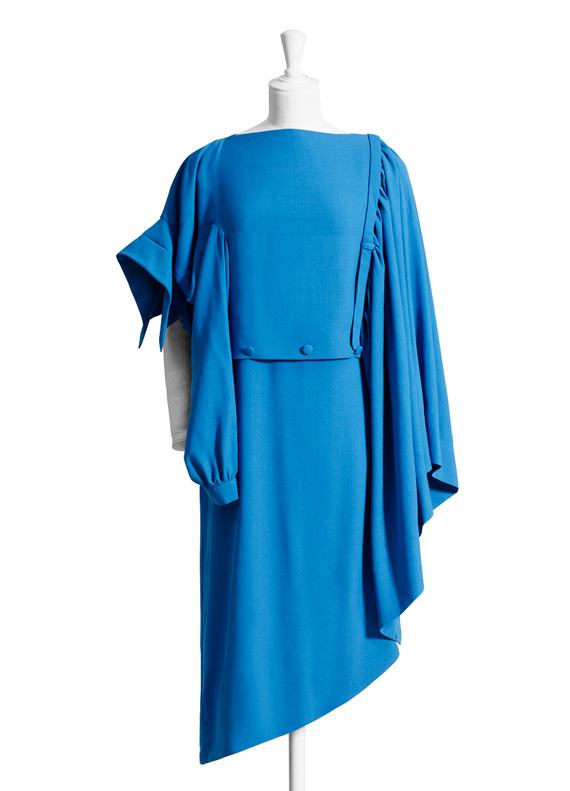 Horizontal Dress: $199

Horizontal Dress: $199

Circle Shirt: $79.95
Categories: fashion h&m handbags jewelry/accessories kicks mens shoes