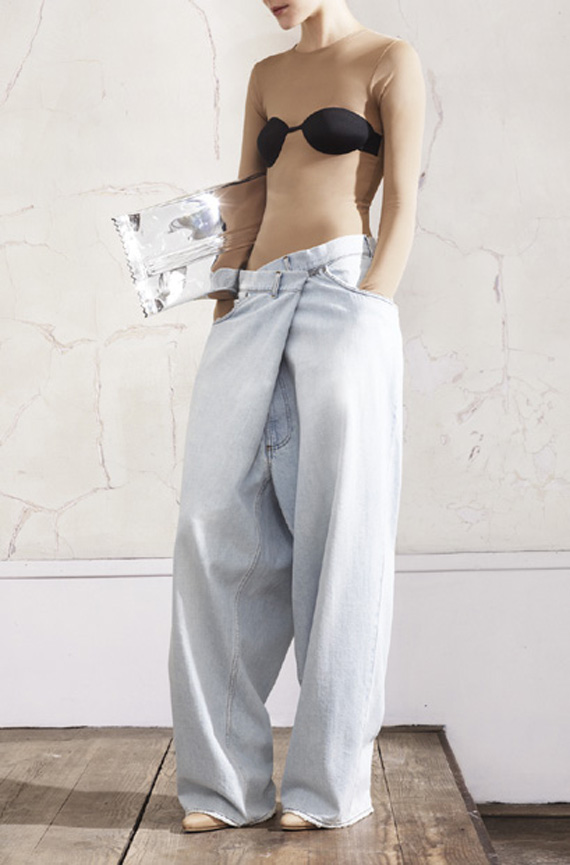 Photos courtesy of H&M [Trompe L'oeil Bodysuit: $39.95, Oversized Jeans: $69.95, Candy Wrapper Clutch: $59.95]
Yesterday you've seen a sneak peek of the Maison Martin Margiela for H&M lookbook, now here's the full look and prices (only for the pieces in the lookbook). I'm super duper excited about this collaboration, everything looks so amazing and more wearable than I initially thought when I saw the ad campaign. Do you agree? I'm already making up my wishlist, um like everything please?
According to the press release, "the collaboration presents a re-edition of iconic Maison Martin Margiela garments and accessories for men and women. Each piece is labeled with a unique tag indicating the season from which it originated, spanning 23 years since the Maison's founding." Once again bravo to Margareta van den Bosch, creative advisor at H&M and H&M, such a good job!
The collection consists of apparel and accessories for both men and women. Releasing on November 15th in around 250 H&M stores worldwide and online. Stay tuned for more updates…
> All Maison Martin Margiela for H&M posts
More photos after the jump…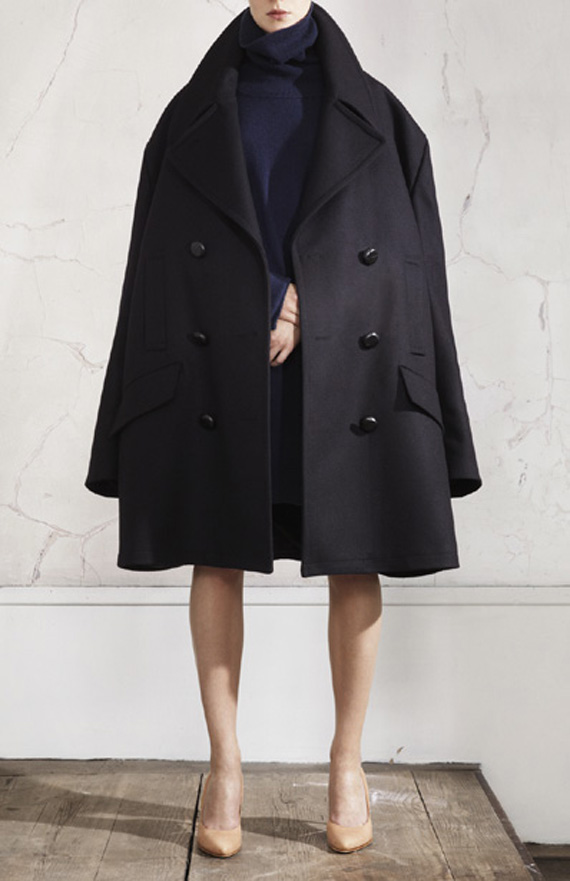 Oversized Peacoat: $349, Oversized Turtleneck: $149, Plexi Wedge: $299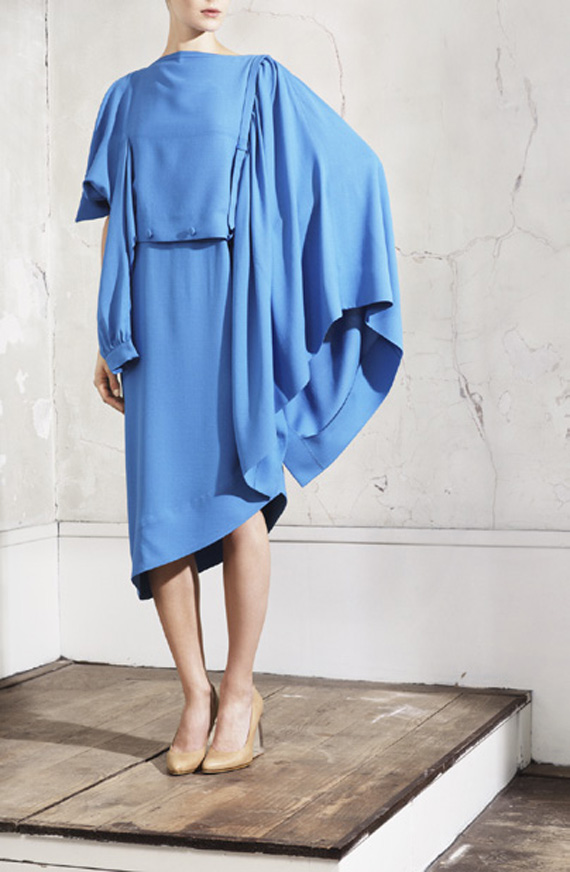 Horizontal Dress: $199, Plexi Wedge: $299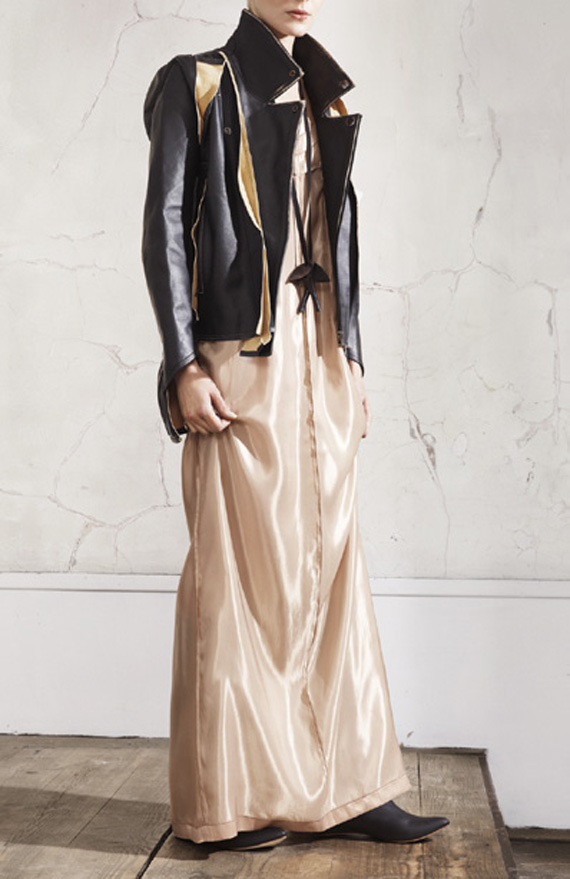 Biker Jacket: $249, Dress: $99, Knee-High Leather Boot: $299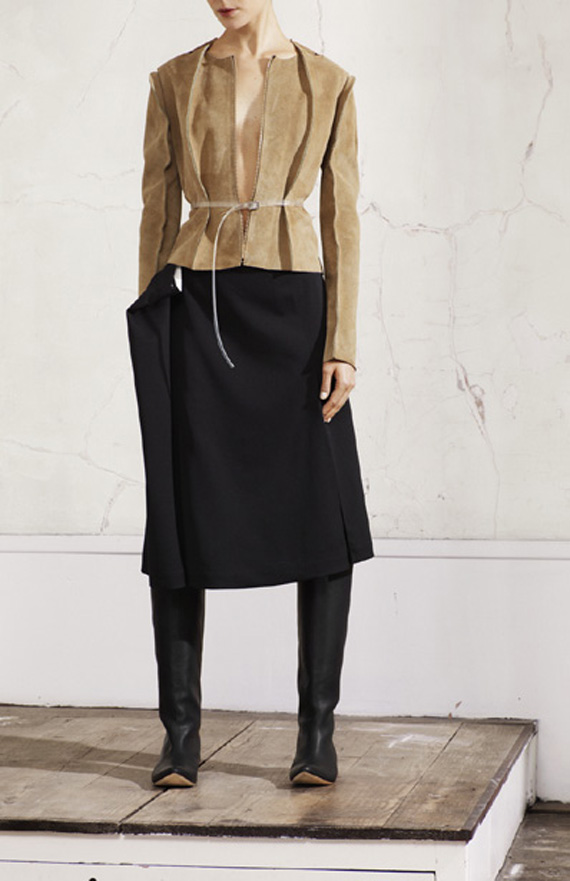 Suede Jacket: $299, Oversized Skirt: $99, Knee-High Leather Boot:$299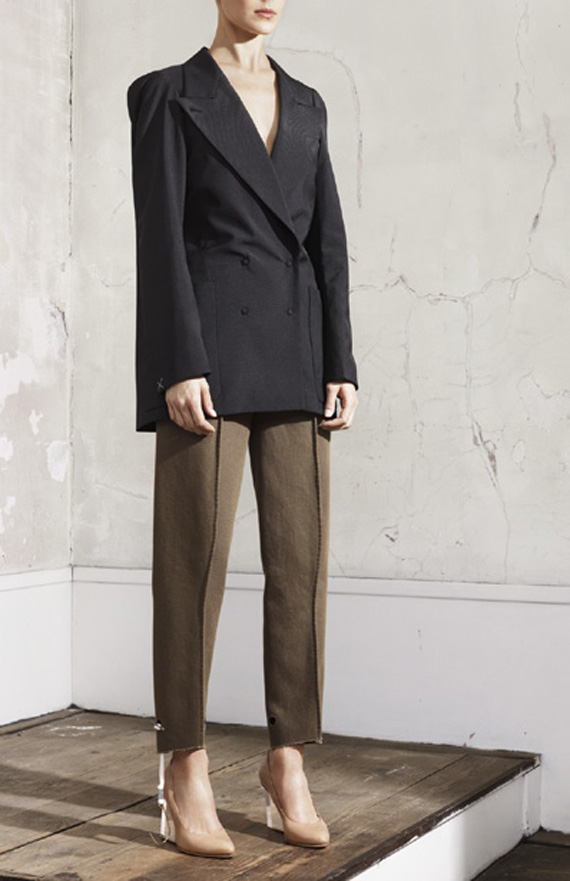 Blazer: $99, Trousers: $99, Plexi Wedge: $299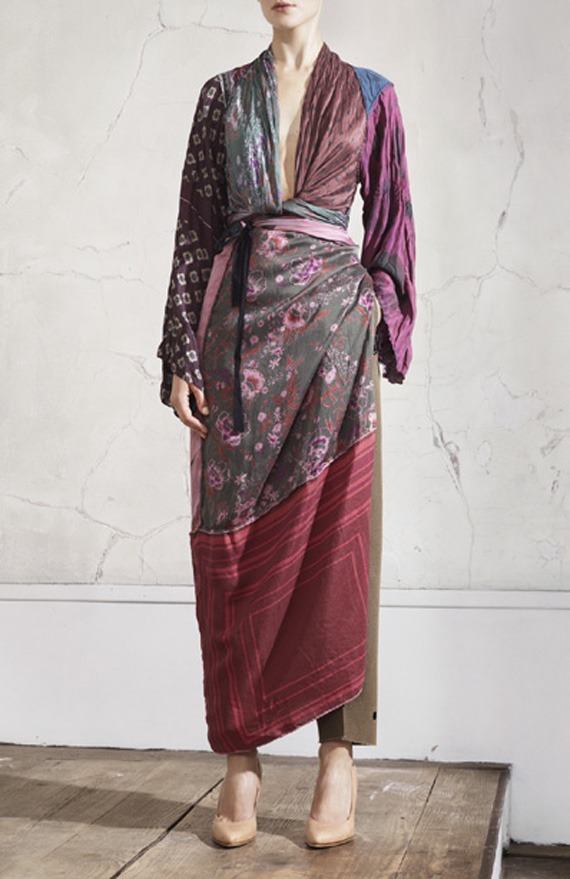 Silk Top: $149, Trousers: $99, Silk Skirt: $129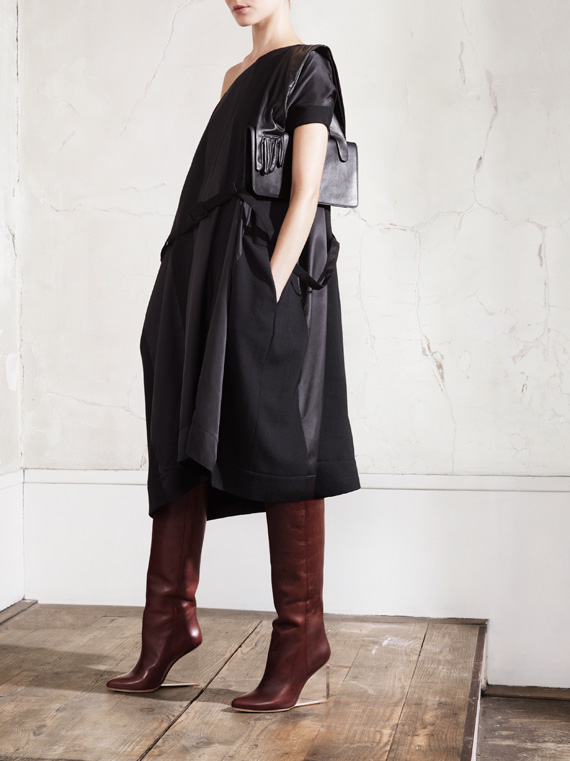 Horizontal Dress: $199, Plexi Wedge Boot: $399, Glove Clutch: $149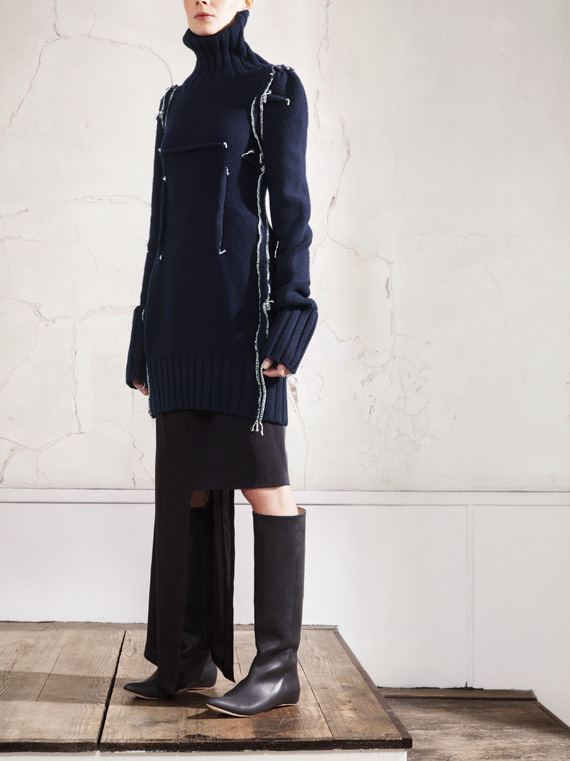 Darted Sweater: $129, Fusion of Two Dresses: $199, Knee-High Leather Boot $299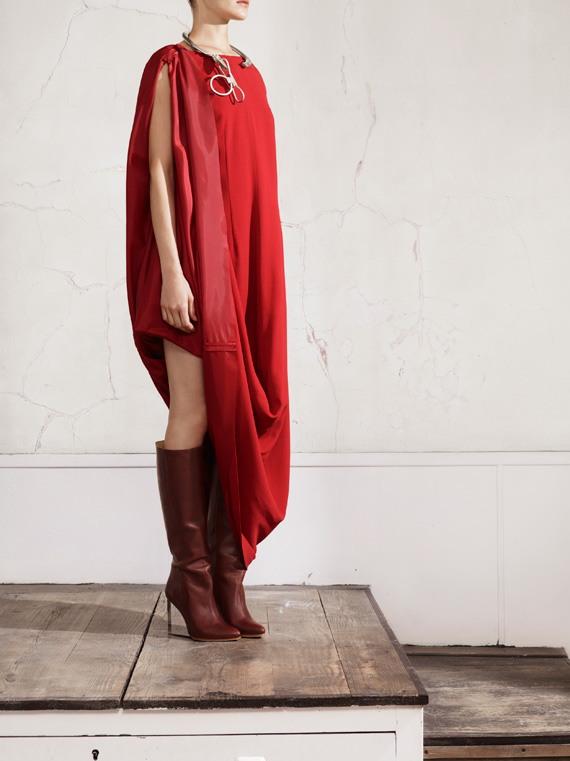 Hitched Up Dress: $199, Plexi Wedge Boot: $399, Key Ring Necklace: $59.95