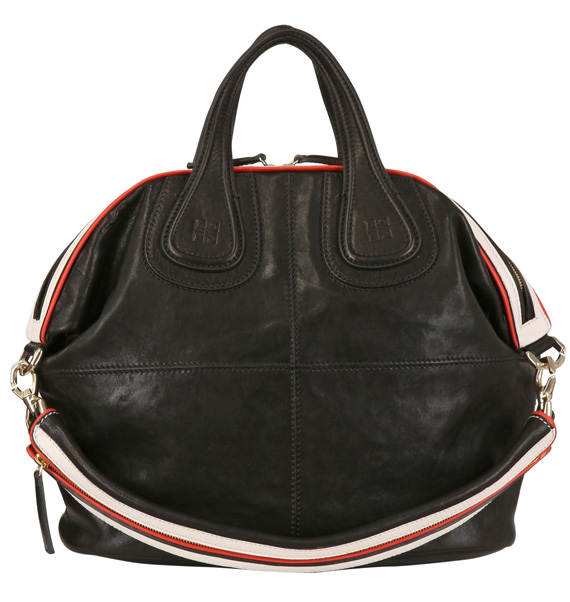 As you know my birthday just passed about a week ago, to celebrate this special day my friends at Luisaviaroma are hooking up one of my fabulous readers with a brand new Givenchy Nightingale Bag! This bag is worth US$2260 and one of you guys will be lucky enough to win it! How amazing is this bag? I'm a little jealous of who wins this bag haha, I love Givenchy!
One (1) lucky winner will be chosen at random from the entries/comments in this post to win this amazing Givenchy Nightingale Bag. GOOD LUCK! Giveaway sponsored by Luisaviaroma.
Giveaway Starts: Monday October 8, 2012 – Now
Giveaway Ends: Monday October 15, 2012 – 11:59pm EST
*Please note: Winner will be announced on this post. So please bookmark this link.
10.17.2012: Congrats to TINA (tina*****8@gmail.com), you are the lucky winner for this giveaway. Luisaviaroma will be in contact and will ship the prize to you directly! Enjoy! Thanks to everyone that entered, more giveaways to come!!
Entering is easy, follow the instructions after the jump…
How to enter:
1. Like nitrolicious.com on Facebook:
—
2. Like this giveaway:
—
3. Answer the following questions in the comments section below:
a. What City/State are you located in?
b. What brand(s) are your favorite on Luisaviaroma.com. If it's not available, what brand(s) would you like to see?
4. Subscribe to Luisaviaroma.com's newsletter, click here.
*Please be sure that your email address is correct in the email field on this comment post. Thanks.
Categories: contest/giveaway fashion handbags
Tags: givenchyluisaviaroma