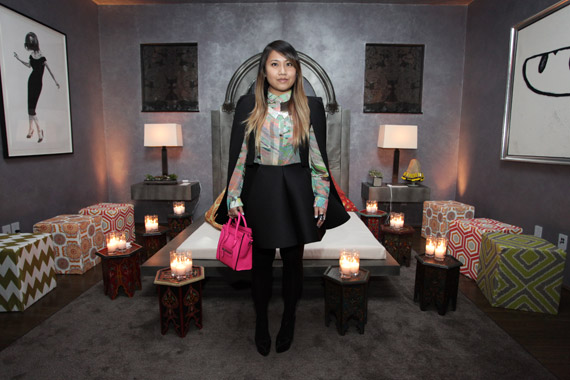 When I received the invitation from Sofia Coppola, Consuelo Castiglioni and Margareta van den Bosch for the Marni at H&M private dinner party in Los Angeles I was ecstatic! On Friday night, the launch party came to fruition at the beautiful Lloyd Wright's Sowden House, I was mesmerized from the first look. The mansion was recreated to mimic Sofia Coppola's commercial for the collaboration that was filmed in Marrakesh.
Everywhere I walked was a distraction, from the beautiful collection on celebrities like Drew Barrymore, Winona Ryder, Milla Jovovich, Freida Pinto, Imogen Poots, Lou Dillon to the perfect setting filled with pillows, candles, yummy food and broccoli-like trees in the background. Bryan Ferry performed for us, ending the night in "Avalon" which was the featured song in the commercial. Oh and Mel Gibson showed up to the party too, cray! It was definitely a magical night, so glad to be part of it! I love the collection, can't wait to get my hands on it! Many thanks to YM for taking the photos for me!
H&M Button Down Shirt (c/o H&M), Black Cape (no name brand), H&M Opaque Tights, LaQuan Smith Laser Beam Skirt (c/o LS), Theyskens' Theory Ankle Wedge, Céline Luggage Nano Tote in Fluo Pink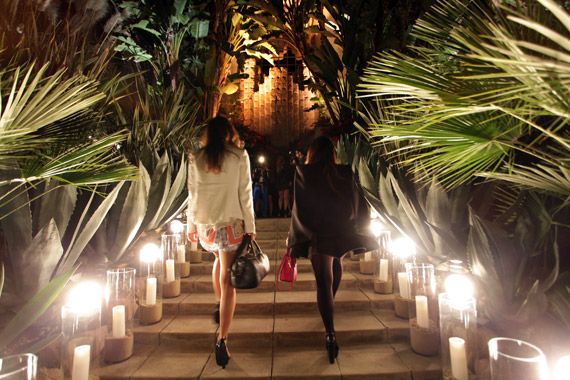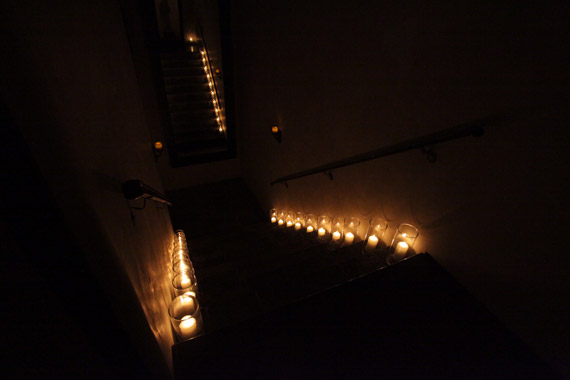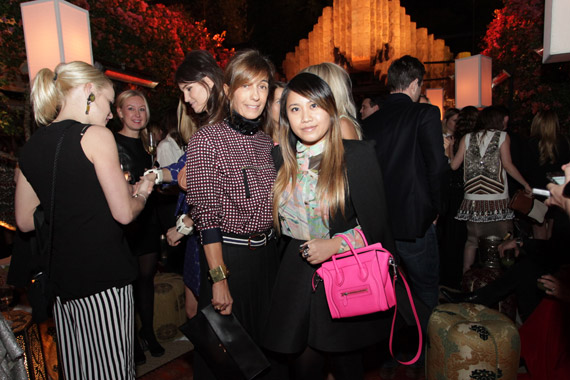 so happy to be introduced to Marni's Founder and Creative Director, Consuelo Castiglioni!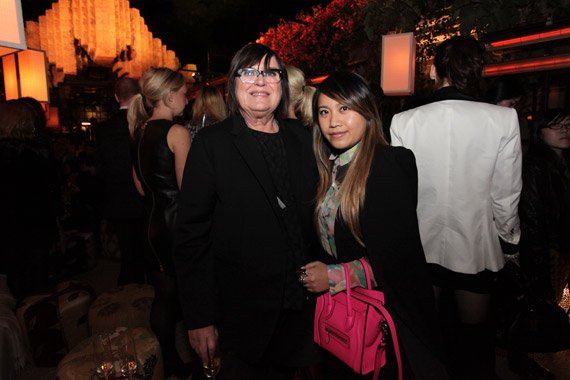 and of course had to say hello to H&M's Creative Advisor Margareta van den Bosch, she's the brains behind the collabs!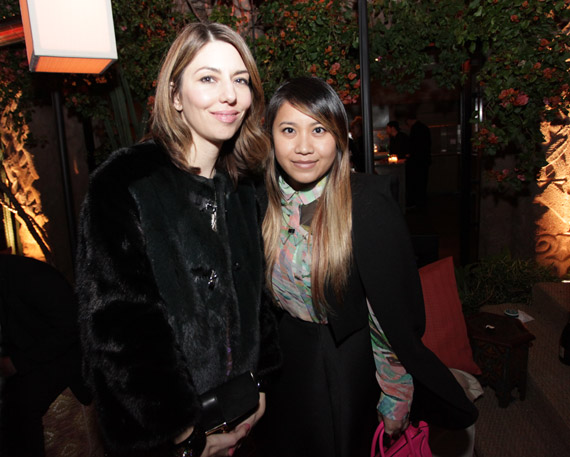 oh lovely Sofia Coppola, this was definitely one of the highlights of the night!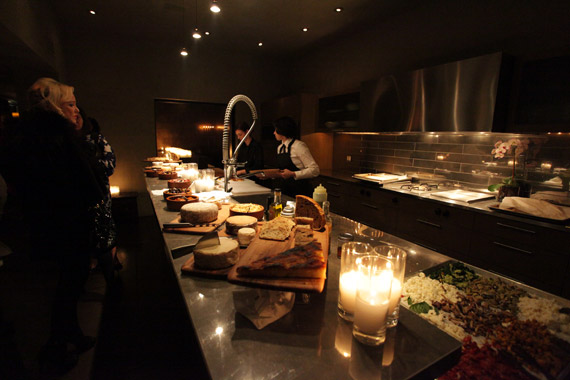 Freida Pinto
Categories: celebrities entertainment/events fashion h&m handbags jewelry/accessories los angeles mens outfits shoes sunglasses travel
Tags: