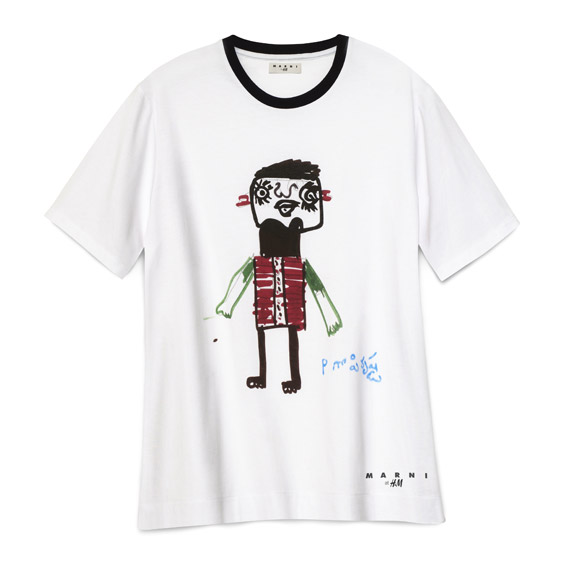 Photo courtesy of H&M
I'm super excited for the Marni at H&M collaboration (when am I not lol!), can't wait to see all the pieces! I'm also anticipating to see Sofia Coppola's campaign film for the collection. For the collaboration with Marni, H&M has also announced a special T-shirt to raise funds for the Red Cross in Japan to help with its continuing earthquake relief work. 25% of sales from the special unisex T-shirt will be donated to the Red Cross in Japan. The T-shirt is part of the Marni at H&M collection and will be available in 260 H&M stores worldwide from March 8, 2012, nearly a year after the earthquake struck.
The design of the T-shirt is pure Marni and features a child hand-drawn image full of charm and optimism. The t-shirt will be displayed with its own hangtag to let customers know of the charitable donation.
SUPPORT!
$80.0 BUY IT NOW 2hr 49mins

$45.0 BUY IT NOW 4hr 35mins

$99.0 0 bids 5hr 42mins

$45.0 BUY IT NOW 10hr 42mins

$367.5 BUY IT NOW 13hr 20mins

$97.0 BUY IT NOW 15hr 28mins

$315.0 BUY IT NOW 15hr 53mins

$50.0 BUY IT NOW 17hr 27mins
disclaimer
Tags: marni for h&m