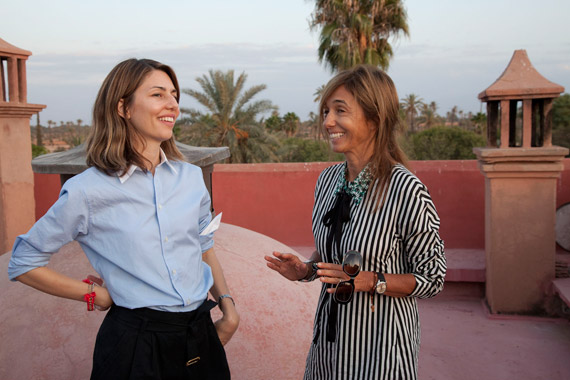 Photo courtesy of H&M
After the announcement of the Marni at H&M collaboration a few weeks ago I've been dying to know more about it, today H&M announced that Academy Award and Golden Globe winner Sofia Coppola will direct the campaign film. According to the press release, "the film was shot in Marrakech, Morocco, with a story-based campaign conceived by Sofia Coppola full of mood and atmosphere. The campaign will run in cinemas and on television worldwide, as well as on-line, supported by a print campaign that captures the essence of the film."
"I enjoyed doing this film for the Marni at H&M collaboration, I think it's great how they make fashion accessible and I wanted to show the fantasy fashion can bring", says Sofia Coppola.
Marni at H&M took reference from Bauhaus and African portraiture as well as signature Marni styles and shapes, its Founder and Creative Director Consuelo Castiglioni presents a collection featuring both clothing and accessories for both men and women. With bold colour blocks alongside vivid all-over prints, the collection is made to be worn and juxtaposed together, creating a look for H&M that is the essence of Marni. Marni at H&M will debut in around 260 stores worldwide and online (where available) on March 8, 2012.
How exciting! Can't wait to see the full collection and the campaign film!
Tags: marni for h&m