Photographer: Magnus Magnusson/H&M
On the heels of the successful launch of the Versace for H&M Fall 2011 collection, H&M announces today a new collaboration with the Italian brand Marni for Spring 2012! "Founder and Creative Director Consuelo Castiglioni has created for H&M a spring collection for both women and men which capture the essence of Marni. Available from March 8, 2012 in around 260 stores worldwide and online (where available), the collection features both clothing and accessories all at H&M's prices, meaning everyone will have the chance to enter Marni's world." As we all know, H&M gives full freedom to the fashion designers to create the collection, the collection will feature "all-over prints in strong colours all intended to be worn together in layers that both match and clash."
"I wanted to create a true Marni wardrobe by revisiting all our favorite pieces in signature fabrics and prints. As always, I love juxtaposing prints and colours, mixing modern tribal with Bauhaus graphic adding sporty utilitarian elements". Consuelo Castiglioni, Founder and Creative Director.

"We all love the collection here at H&M and we believe that our customers will do the same. Marni has such a modern touch with everything they do, mixing prints and accessories in a playful but chic way. It's fantastic to see how Consuelo Castiglioni coordinates her designs, matching new combinations of print and colour, with such incredible craftsmanship behind every piece. The collection will arrive in stores at just the perfect time, as a lovely statement for spring". Margareta van den Bosch, Creative Advisor H&M.
"For women, the colours are vivid and the prints are bold, be they African inspired or simpler colour blocks. The silhouettes are all Marni staples, with full pleated skirts, dresses, cropped trousers and jacquard knit, and fabrics range from silk to crisp cotton poplin. To finish the complete look the collection also includes jewellery, shoes, bags and scarves. For men, the colours and fabrics are softened for a relaxed take on menswear staples that is truly Marni. The use of print is subtle, often as a lining or as a contrast detail for shirts, the silhouette a modern and relaxed take on masculine classics."
Once again, H&M brings the unexpected. I've been trying to guess who the next designer collaboration was and I was far off. All the speculations have been off too. Let the countdown begin…again! Here's a sneak peek of what to expect, getting me super excited! Are you excited?
More pics and video after the jump…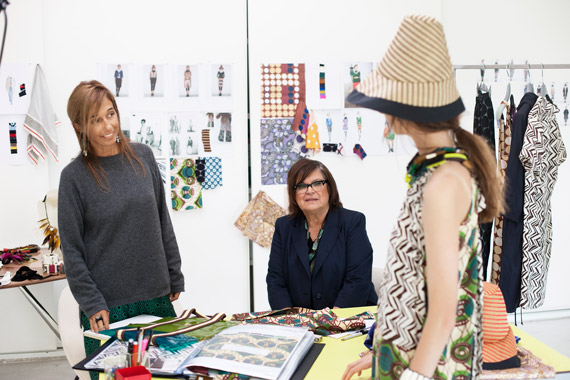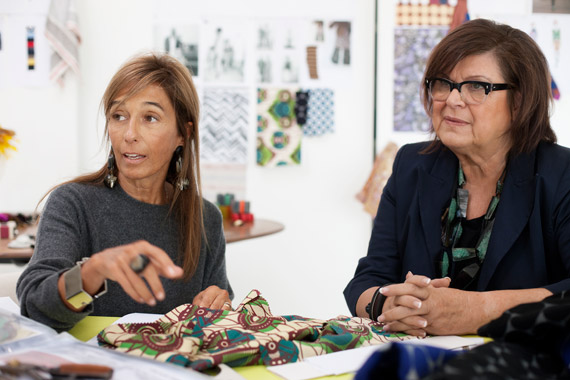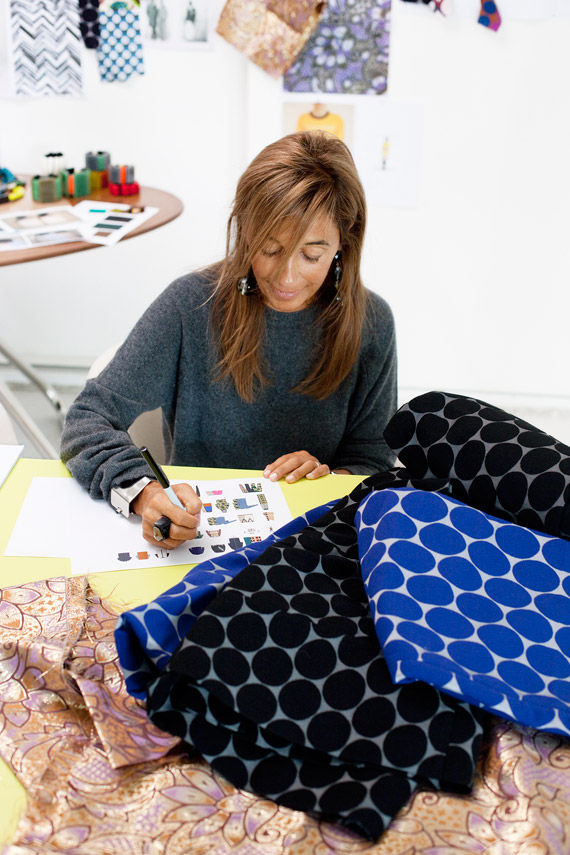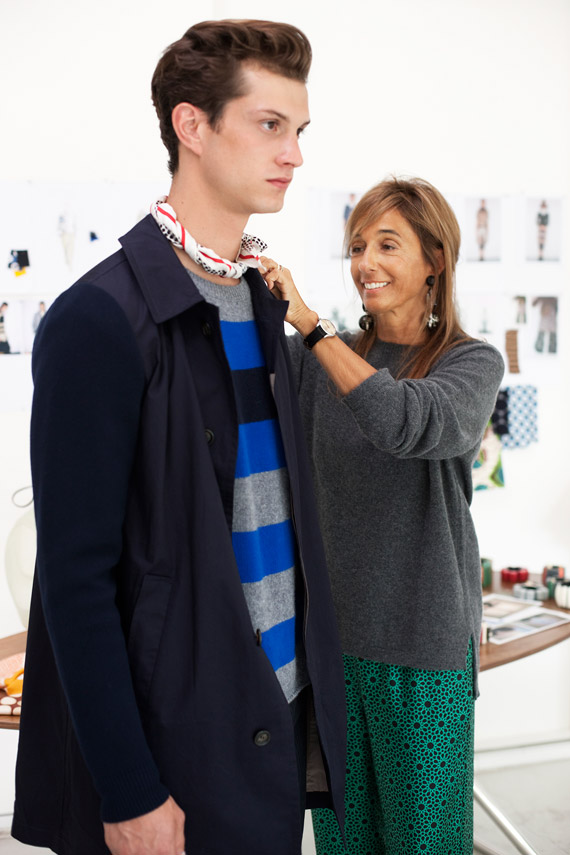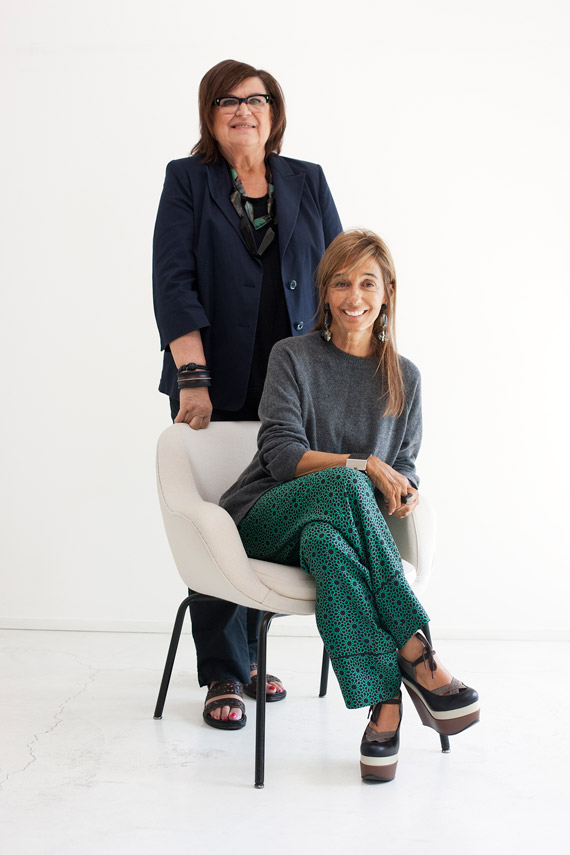 Margareta van den Bosch, Creative Advisor H&M and Consuelo Castiglioni, Founder and Creative Director Marni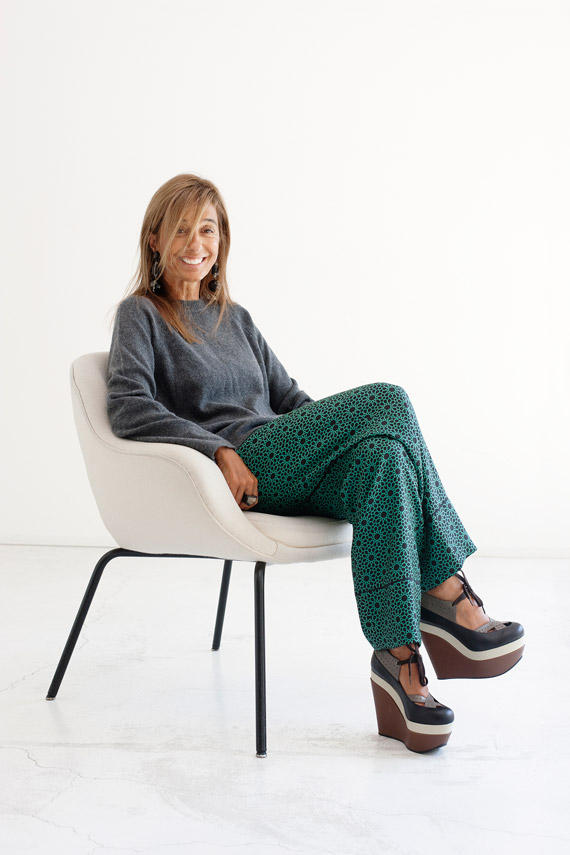 Consuelo Castiglioni, Founder and Creative Director Marni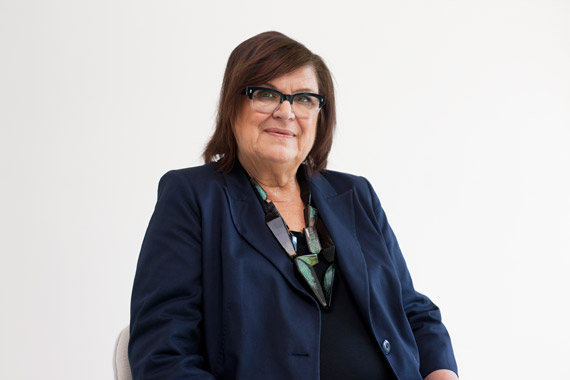 Margareta van den Bosch, Creative Advisor H&M (LOVE HER!!!)
$90.0 BUY IT NOW 2hr 2mins

$250.0 BUY IT NOW 2hr 46mins

$59.0 BUY IT NOW 3hr 43mins

$250.0 BUY IT NOW 3hr 51mins

$119.99 BUY IT NOW 3hr 59mins

$200.0 BUY IT NOW 11hr 22mins

$89.0 BUY IT NOW 11hr 51mins

$99.0 BUY IT NOW 12hr 19mins
disclaimer
Tags: marni for h&m