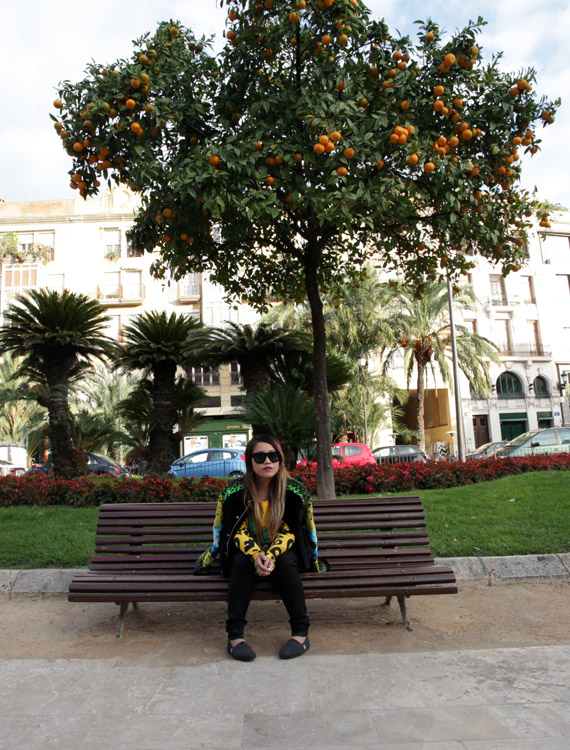 On day 2 of my Valencia trip back in November, I had a personal tour guide take me around the historical town. My tour guide Sandra, told me that Valencia is also known as flower city, throughout the city there are orange trees and decorations all over. From my hotel we walked for about 3 hours to some of the most famous places: Cathedral and Miguelete Tower, Central Market and La Lonja (Silk Exchange Market). And of course shopping areas, the Golden Mile which is the most expensive shops, luxury shopping lined with shops like Louis Vuitton, Ferragamo, Carolina Hererra and Hermes; and Calle Colon which is filled with high street brands like Zara (a million of them), Uterque, Mango, H&M, Blanco, Bershka, Muji, Foot Locker, etc.
Lunch was organized by VLC at the Palace Fesol restaurant, the restaurants start getting busy around 2pm when shops closes for lunch. I find it pretty hard to communicate in Valencia, not much people can speak or understand English so I guess body language is the universal language. They chose Valencian Paella (no rabbit) for me again lol, the food came out quick and service was efficient.
After lunch, I took the Valencia Bus Turistic for an hour tour, my feet was tired so I had to sit and rest. It was pretty cool. I wanted to stay around for dinner so went to went across the street from my hotel to La Nicoletta. The food was pretty good there. I was seriously beat after the long day!
> Valencia 2011 Day 1 – Arrival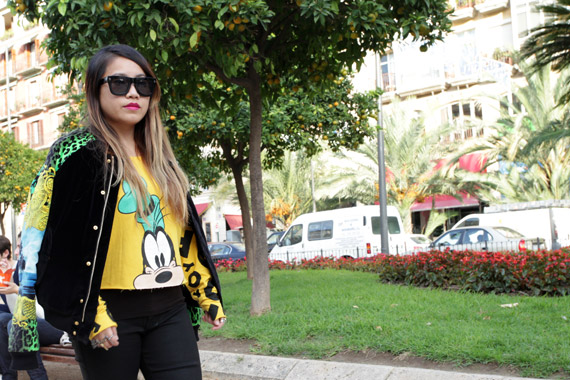 versace x h&m jacket, forever 21 x disney goofy top (c/o disney), hudson nico mid rise super skinny jeans (c/o hudson), toms + the row shoes (c/o toms), lanvin x h&m sunglasses – (like i said before, i only brought 2 jackets/coats with me for my week in europe, excuse the repetition ha)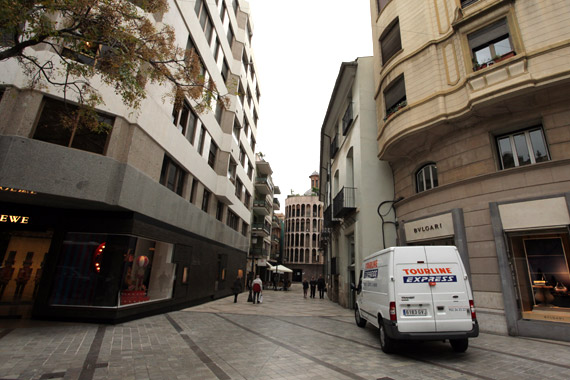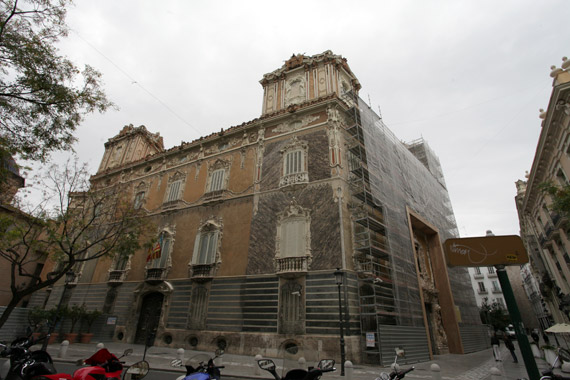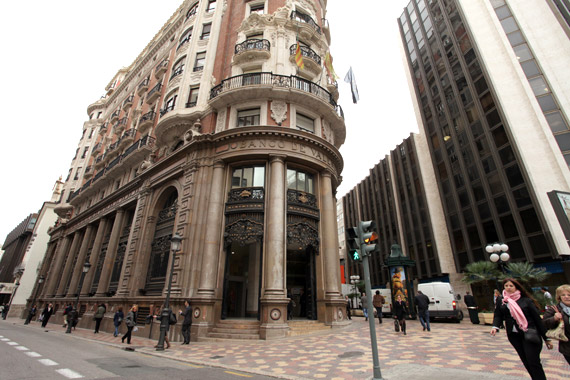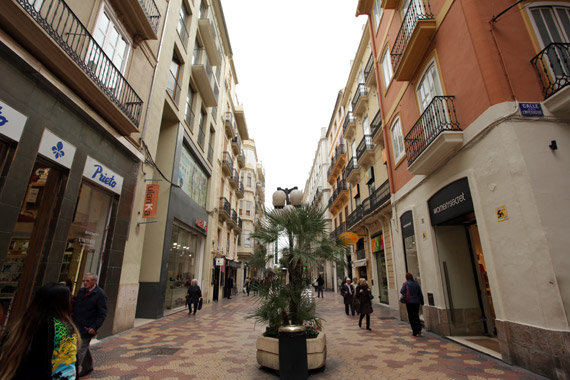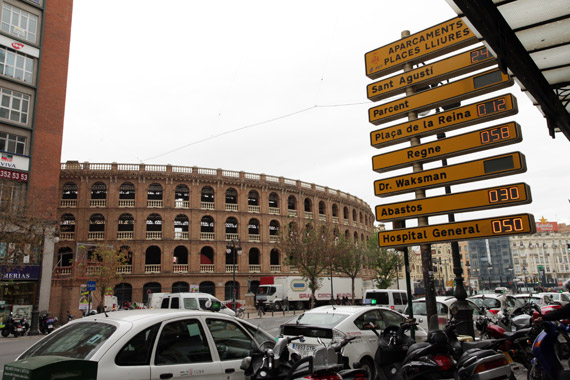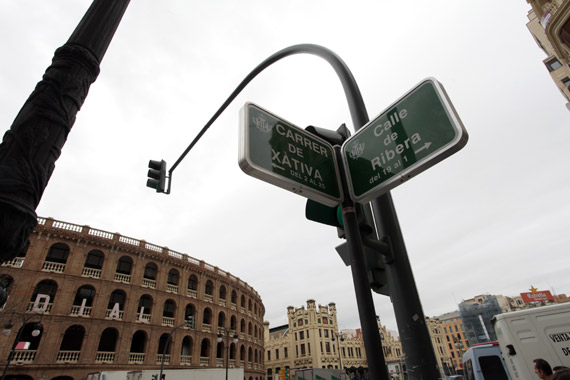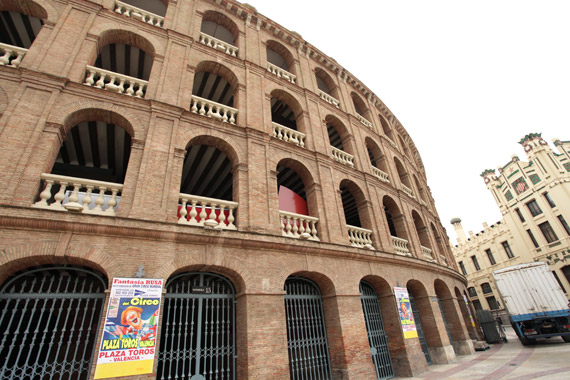 Plaza de Toros (bull ring)
– Bull shows (only certain times of the year)
– Circus (december)
Categories: eats fashion outfits travel
Tags: valencia