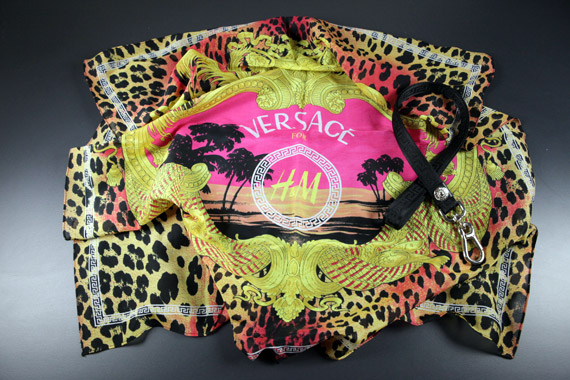 After the Versace for H&M frenzy are you ready for more? For those of you that didn't get anything from the collection and those (including myself) that can't get our hands on the Spring 2012 collection (available in countries with H&M online sales only) here's another giveaway! If you weren't the lucky winner for the metallic silver dress giveaway, no worries this time there will be ten (10) winners for this giveaway.
'Tis the holiday for giving, it's almost Christmas and I'm in the mood to give! This Versace for H&M scarf and neck strap lanyard keychain gift set can be yours, it's simple to win it. The scarf was sold in stores but the neck strap lanyard keychain was not sold in stores, it was given as a press gift. So this is a pretty exclusive piece! Hope you love the gift set as much as I do!
Giveaway details after the jump…
UPDATE 12.28.2011: Sorry for the delay, the 10 winners for the giveaway has been announced on my FB page! Check here to see if you won! Happy holidays!
To win this gift set, all you need to do is:
1. "LIKE" the nitro:licious Facebook Page.
Like nitro:licious on Facebook
2. Leave a comment on this giveaway thread on Facebook so I know you entered.
– Giveaway is open to anyone in the world, I will announce the winners on my FB page and also message the winners on FB.
Ten (10) lucky winners will be chosen at random from the Facebook comments in this thread to receive the gift set (scarf + keychain). Please note, comments posted on this post will not count towards the giveaway. GOOD LUCK! Giveaway sponsored by H&M.
Giveaway Starts: Monday, December 12, 2011 – Now
Giveaway Ends: Monday, December 19, 2011 – 11:59pm EST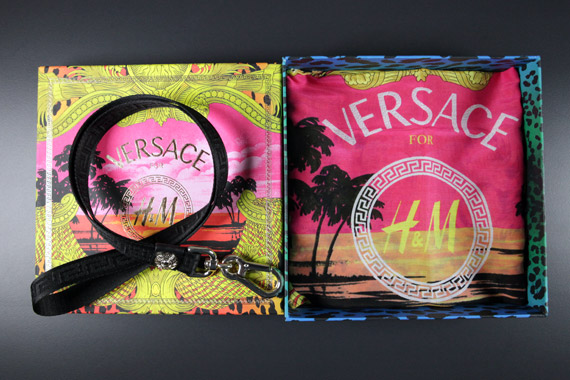 Categories: contest/giveaway fashion h&m jewelry/accessories
Tags: versace for h&m