I know I know you must be all Versace for H&M out but here's fresh news about the collaboration. Did you know there is also a Spring 2012 collection? If you didn't now you know! Thanks to Mirror UK we get a sneak peek of the Versace for H&M Spring 2012 collection, so if you missed out on the Fall collection you get another chance to own a piece! For Spring, the collection "features fruit print bikinis, gold strappy sandals and bundles of Versace bling." The collection is scheduled to release in February 2012 at select H&M stores, I can't wait to see the full Spring collection! Do you like what you see so far?
Also, the Versace for H&M Giveaway winner has been announced, check here to see if you won!
UPDATE 11.23: For those that asked about this Spring collection, it will be exclusively available in countries with H&M online sales from January 19, 2012. Too bad for those of us in the US because online shopping won't be ready yet! I will need to hook up with my European friends! Help!
UPDATE 12.14: Here's the full lookbook of the collection for both men and women!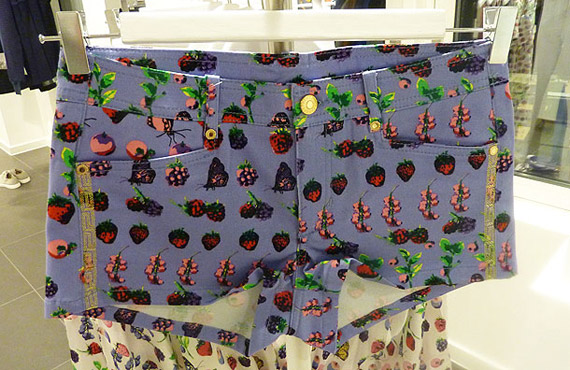 Tags: versace for h&m