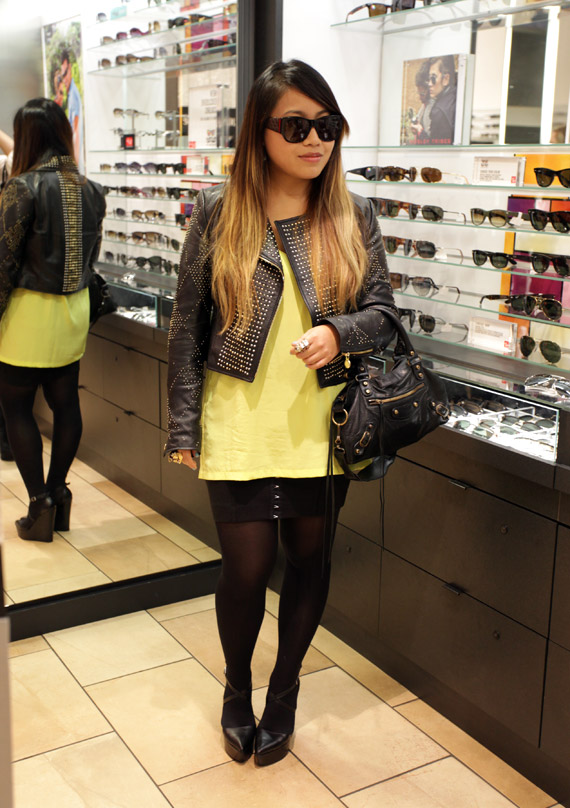 Photos by YM
This past Wednesday, I stopped by Sunglass Hut's holiday gifting experience event to check out what's new in store and also got to choose a pair of sunglasses for myself. I always find gifting the perfect present really hard especially for guys. But I've always had luck with sunglasses, when I choose a pair of sunglasses for someone else I always go with classics because not everyone likes crazy funky glasses like myself. You can't go wrong with classic styles and basic colors especially for guys, my choices are Ray-Ban, Persol, Oakley and Mosley Tribes. For my girlfriends, I'm always drawn to Chanel, Prada, Miu Miu and Versace (love these January J sunnies).
At the event I was drawn to two pairs of sunnies, both Chanel. One pair is the Chanel Prestige Mirror Lens Aviator and the other is a limited edition Chanel Quilted Mirror Sunglasses, I ended up with the latter. The sunnies I got are soooo special, not only is the shape nice but the quilted arm has a hidden secret, it doubles as a mirror! How cool and convenient is that? Have you started Christmas shopping yet? I need to start soon…
Outfit: Versace for H&M Leather Moto Jacket *sample* (courtesy of Versace), Alexander Wang Neon Tank Top, H&M Tights and Skirt, Theyskens' Theory Ankle Strap Wedge (similar here), Balenciaga First Bag, Chanel Sunglasses (courtesy of Luxottica)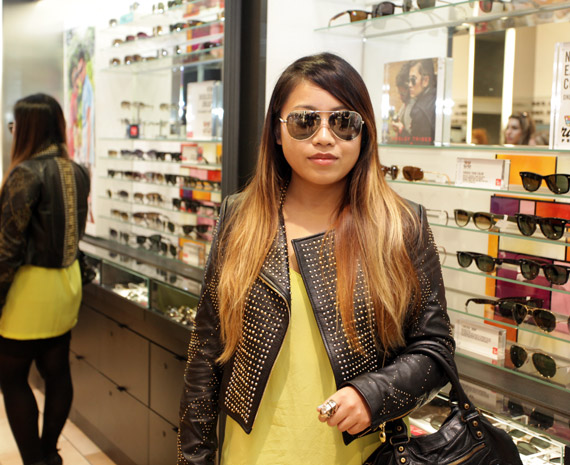 The first pair of Karl Lagerfeld for Chanel Prestige aviator sunglasses that I tried on, really liked this mirror pair too!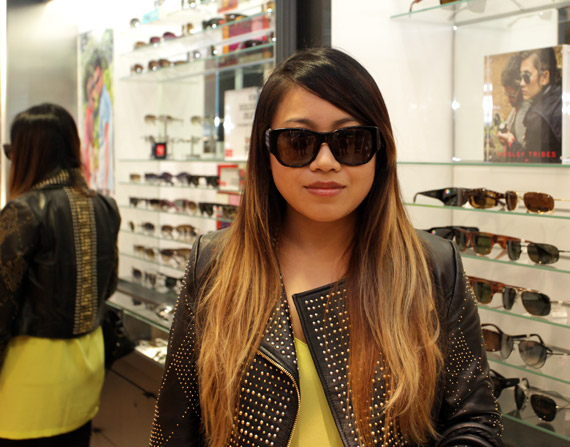 I went with these brown Chanel Quilted Mirror Sunglasses, do you like?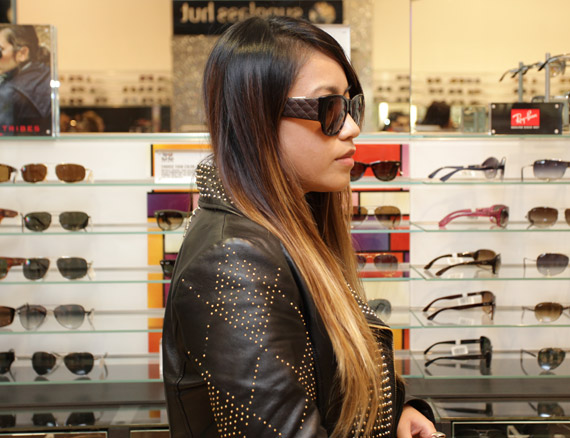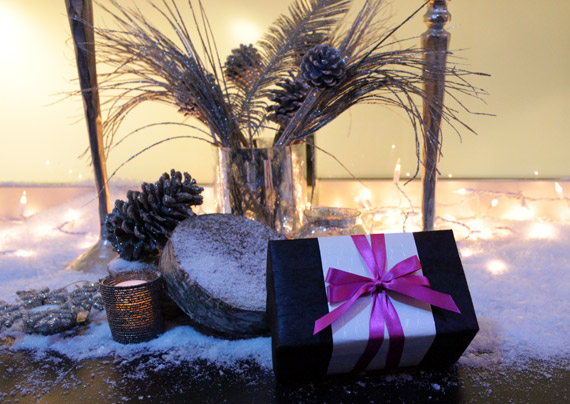 $80.0 BUY IT NOW 0hr 9mins

$130.0 BUY IT NOW 3hr 26mins

$399.97 BUY IT NOW 4hr 26mins

$92.0 BUY IT NOW 4hr 27mins

$170.0 BUY IT NOW 4hr 30mins

$159.0 BUY IT NOW 5hr 7mins

$150.0 BUY IT NOW 5hr 10mins

$119.99 BUY IT NOW 6hr 7mins
disclaimer
Categories: entertainment/events fashion outfits sunglasses
Tags: