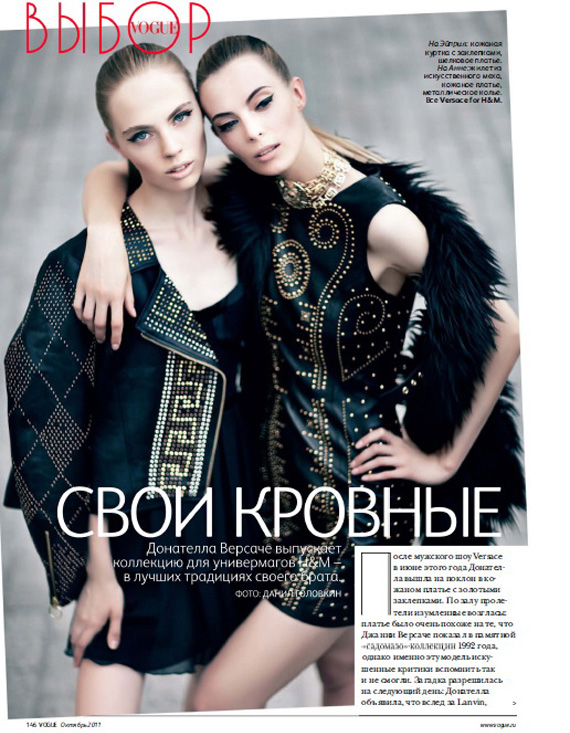 OMG I've been dying to see actual images of the Versace for H&M collection for a long time, thanks to reader lucy92 for the link, now we have the first look from VOGUE Russia (and others)! I'm definitely liking what I'm seeing so far. I especially love all the leather studded pieces, the jacket and matching skirt- dying! All the bright colors and bold prints are so fun too, gotta start saving up now! Check this link to see what to expect from the collection! I simply can't wait!!
The US will release the collection on November 19th in select stores. The collection will be available in about 300 stores worldwide. In addition, Donatella Versace has also designed a pre-spring collection for H&M which will be exclusively available in countries with H&M on-line sales from January 19, 2012.
More pics after the jump…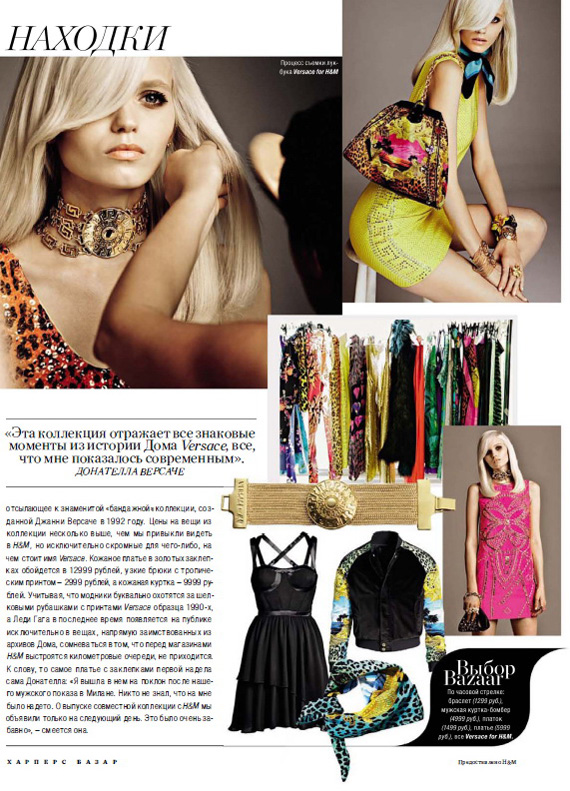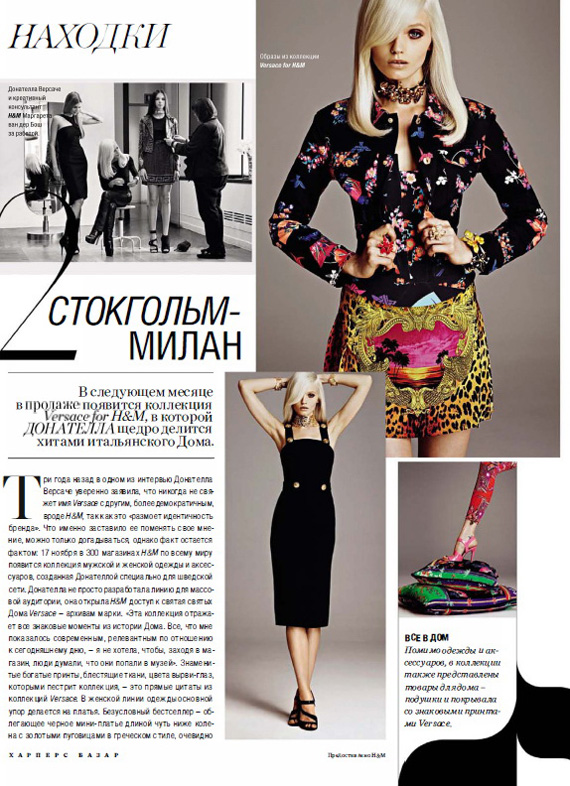 —-
Here are random pics from TFS, check the forum for credits.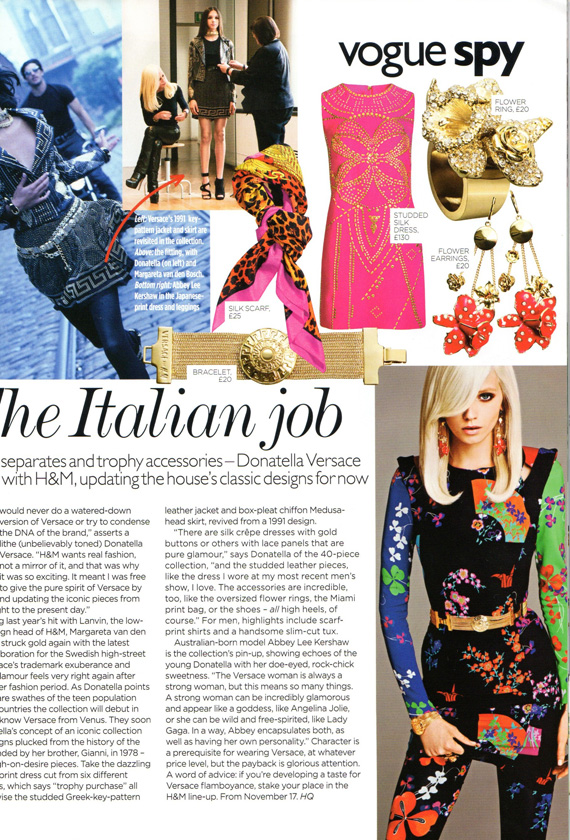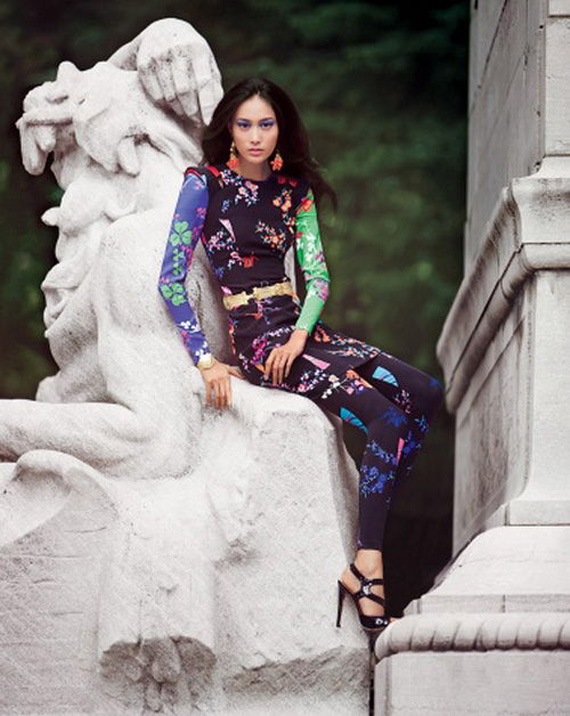 Shu Pei in a Versace for H&M dress ($149) and leggings ($30)

men's trucker hat + boxers (or shorts)

men's button down shirt (green with print)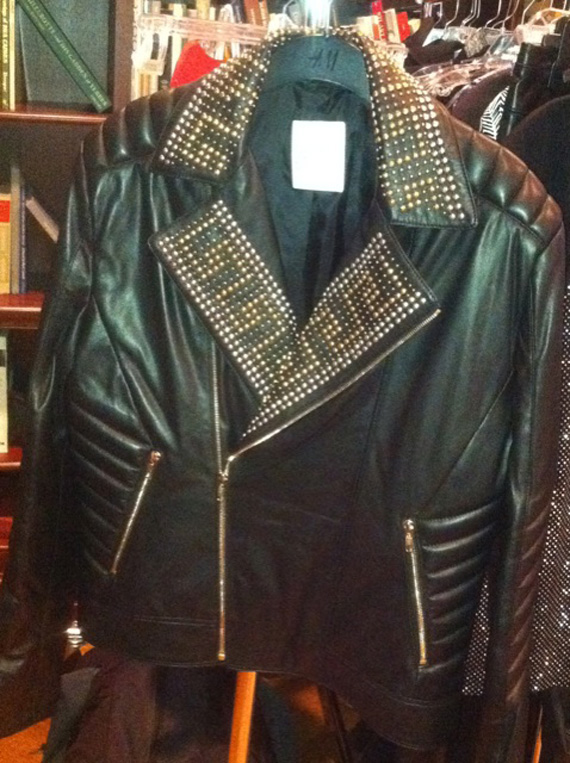 men's studded leather jacket
Categories: fashion h&m handbags mens
Tags: versace for h&m