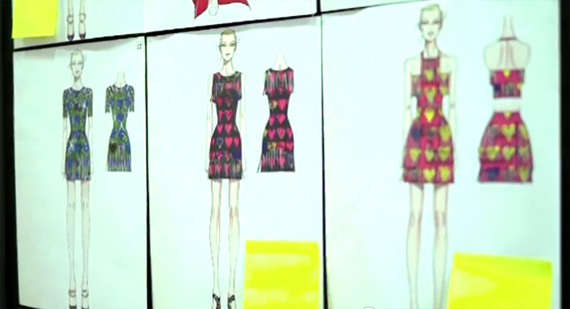 Two weeks ago H&M announced their newest designer collaboration with Versace and by now you should of seen a sneak peek of the collection already (if not click here). I got more details of what to expect from the collection and took a few screenshots from the video where Donatella Versace was showing sketches. Hopefully this post gives you a better description of what to expect and get you more excited. I'm always excited about H&M's designer collaborations so I can't wait to see the collection in person!
From the video, we already know that Donatella Versace has opened the historic Versace archive for this H&M collaboration. It is the first time that Versace has looked back into the label's past, making this collection both one of the year's biggest fashion events and also an exciting chance for a whole new audience to wear Versace.
For women, there will be around 40 pieces of apparel in exclusive materials like leather and silk, and 20 accessories at fantastic H&M prices.
– Dresses are in focus, short shifts cut to floor length goddess gowns.
– Archive multi-color prints, Japanese patterns, Miami palms, wild animal prints, studs
– Classic Greek motifs, silver and gold metallic etc.
– There are also leather jackets decorated with gold studs and zips as well as leggings and jeans.
– High heeled lace boots, sandals, bags.
For men, there will be around 20 pieces of apparel and 10 accessories.
– Sharp tailoring and a playful use of the house's iconic prints such as palm and optical patterns on T-shirts as well as on thin-knit cashmere sweaters.
– A bomber jacket in velvet and a quilted leather jacket together with leather trousers both with gold studs.
– Jeans optical or in crocodile prints.
– Shirts with metallic wing- tips on the collars.
– Hats, caps, belts, shoes, scarves and a backpack.
For the home collection it will be small, there will be two cushions, one bedspread in Versace iconography with multicolor floral Japanese fan print.
The US will release the collection on November 19th in select stores. The collection will be available in about 300 stores worldwide. In addition, Donatella Versace has also designed a pre-spring collection for H&M which will be exclusively available in countries with H&M on-line sales from January 19, 2012.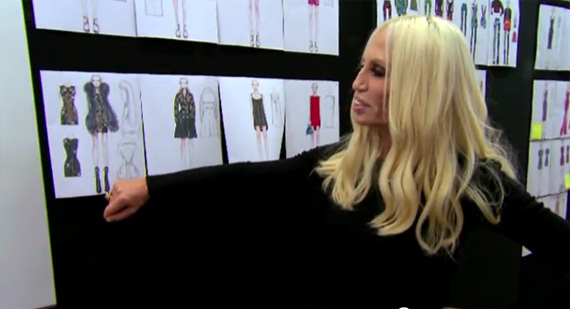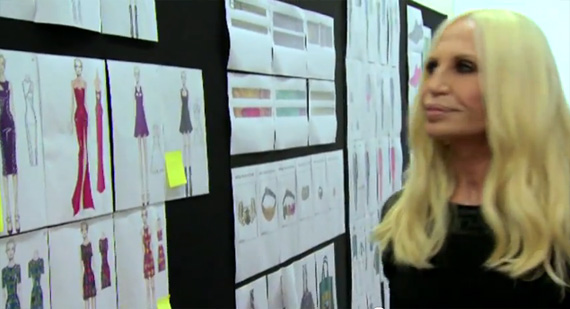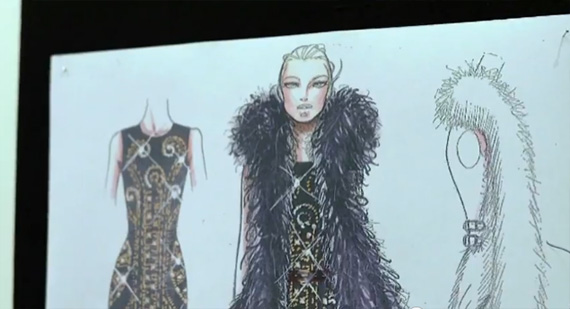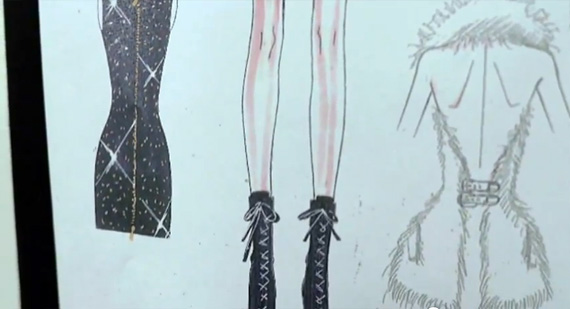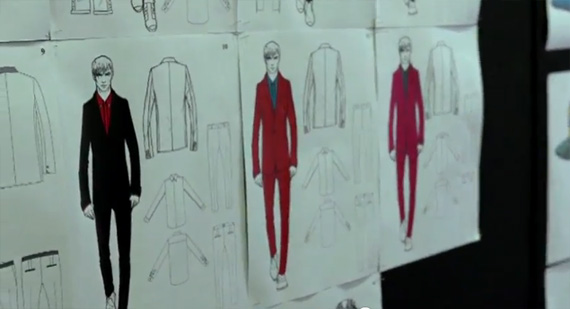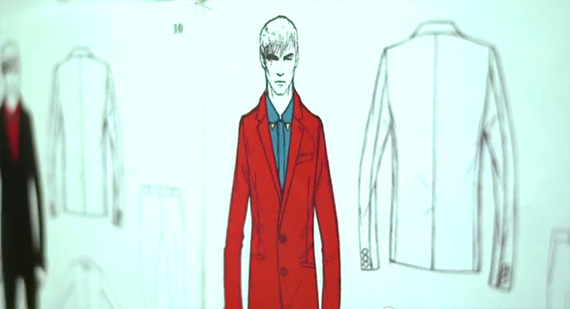 Categories: fashion h&m handbags home decor mens shoes
Tags: versace for h&m