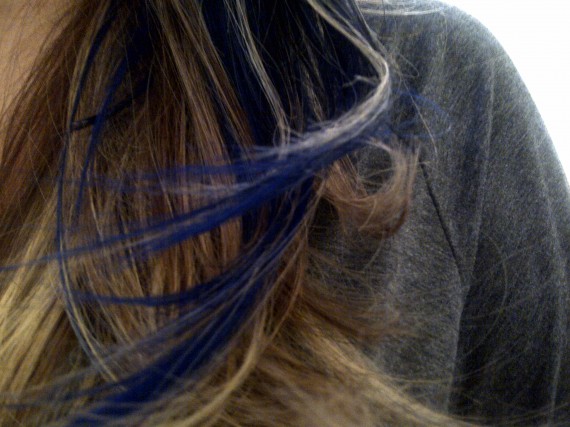 Summer is here and I decided I need a change in my hair color, so last Friday Bumble and Bumble invited me to their salon uptown to get my hair done. I met with Bb. colorist, Zoe, and we talked through what I wanted and how we can achieve the color. I wanted the ombré look and to go lighter, and I was told Zoe is the BEST ombré colorist at the salon so I knew I was in good hands. I've had a slight ombré before but it wasn't dramatic enough and to make things more interesting we decided on a pop of blue/purple tie-dye to finish it off! Also the ombré look is perfect for those that are lazy and low maintenance like me, I don't like going to the salon all the time so this is perfect. When the roots grow out, it'll just be part of the look haha. The color took about 3 hours or so, and just so you know if you get hungry or thirsty there's a cafe in the salon. And I can't forget to mention that the shampoo area has massage chairs while you're getting your hair washed. How fancy!
After my color, I was escorted downstairs for my cut with Todor, he also cuts Zoe's hair. I wanted to keep my hair long but wanted layers since I have a lot of hair and it can get heavy as it gets longer. Todor is very skilled, he used a razor to do the layering and cut and only used scissors for detailing. This was my first time being cut entirely by a razor, it was pretty interesting and the cut was quick. Took about 30-45 minutes and I was done!
I was really excited and couldn't wait to see the final results, after about 5 hours I was finally done! All I can say is good things are worth the wait, I was ecstatic with the results! Love my hair so much and I've gotten a ton of compliments already! Many thanks to Bumble and Bumble for taking care of my hair! Here's a sneak peek of my hair, I'll be posting the final look in the next post!
UPDATE: New hair posts, here and here.
Bumble and Bumble Uptown
146 East 56th Street
New York, NY 10022
Appointments 212.521.6500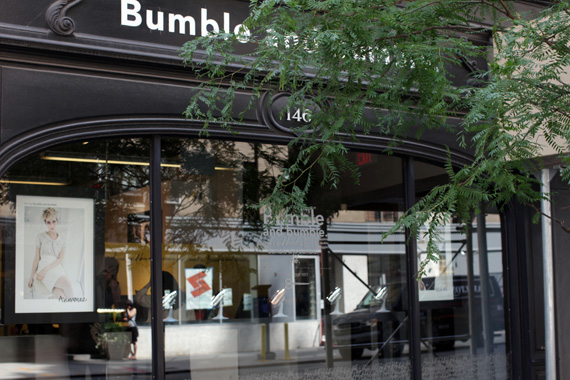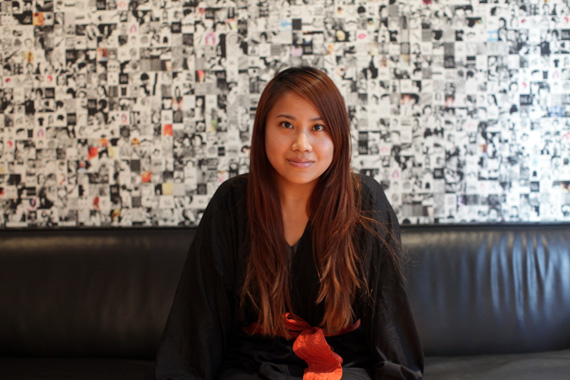 Before my new color and cut…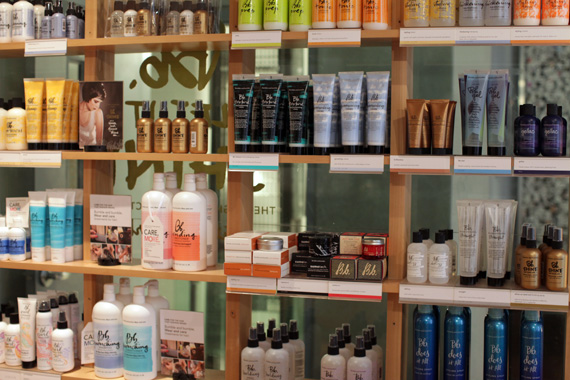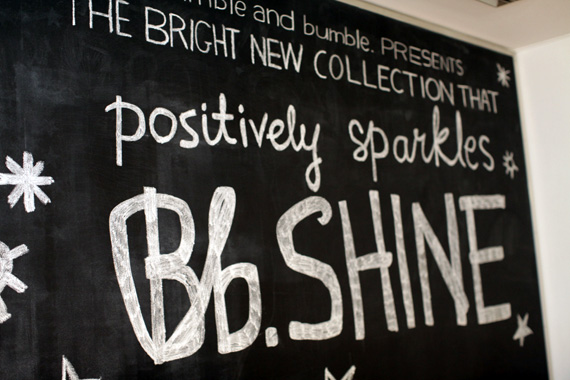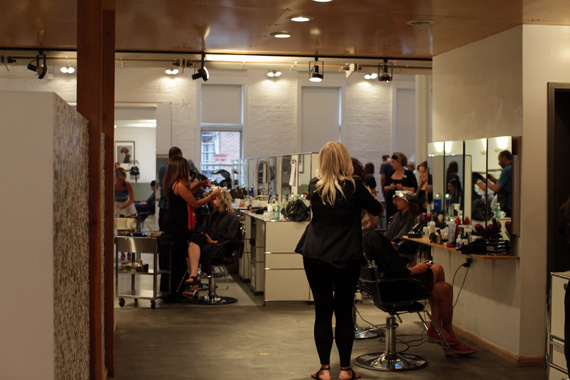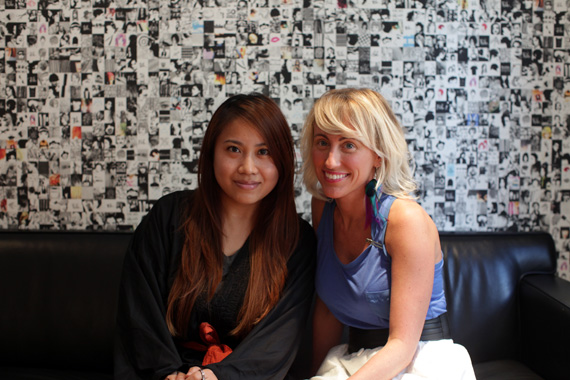 Me and Bumble and Bumble Colorist, Zoe! She's the bestest!!!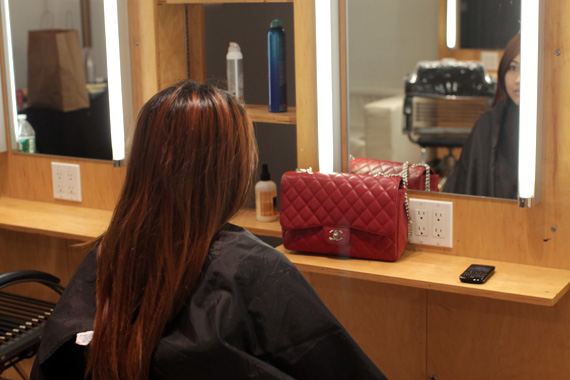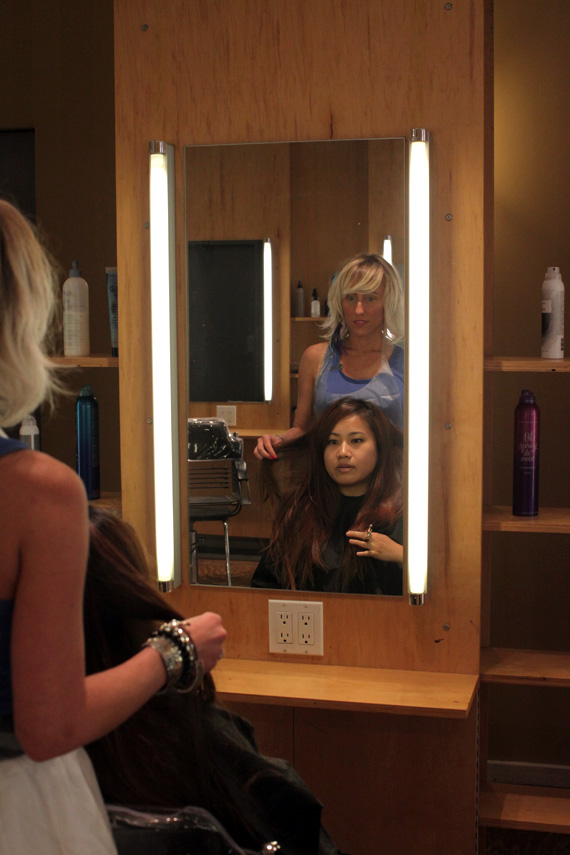 Me telling Zoe what I want and her explaining what she'll be doing…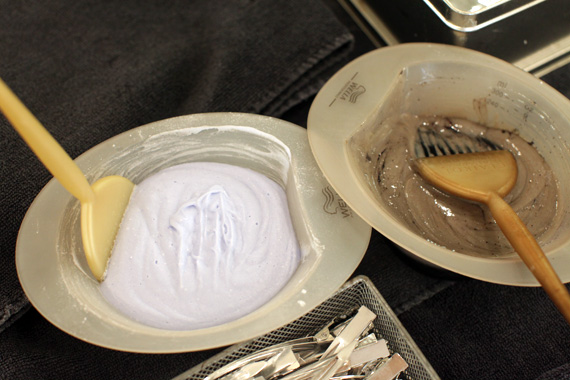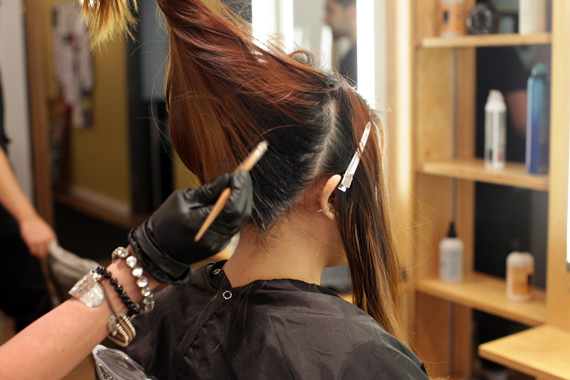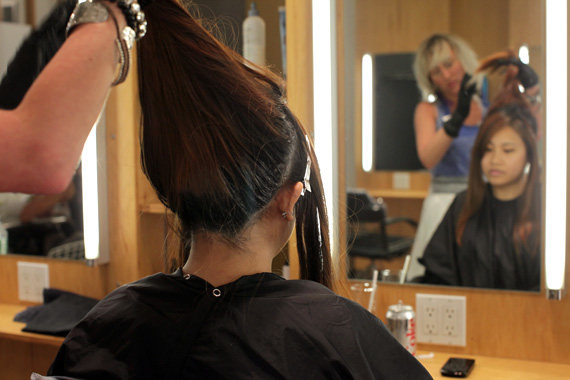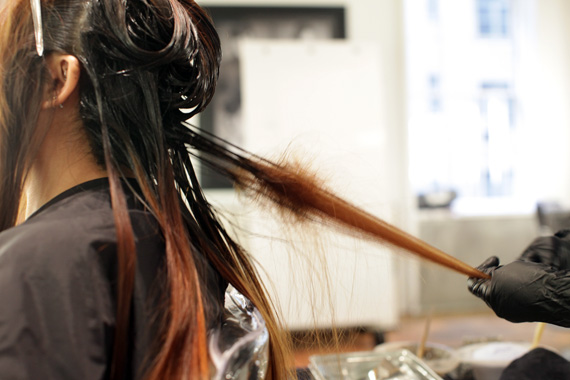 Teasing of the hair before applying hair dye, Zoe says it makes it more natural…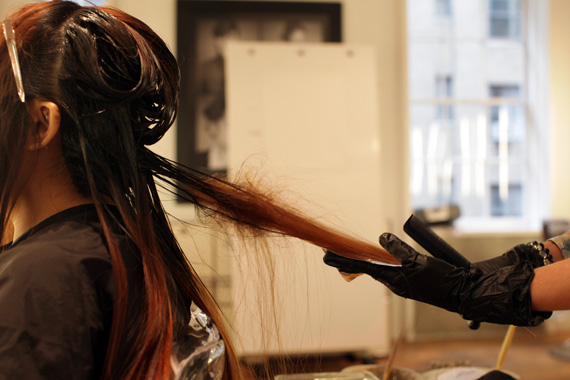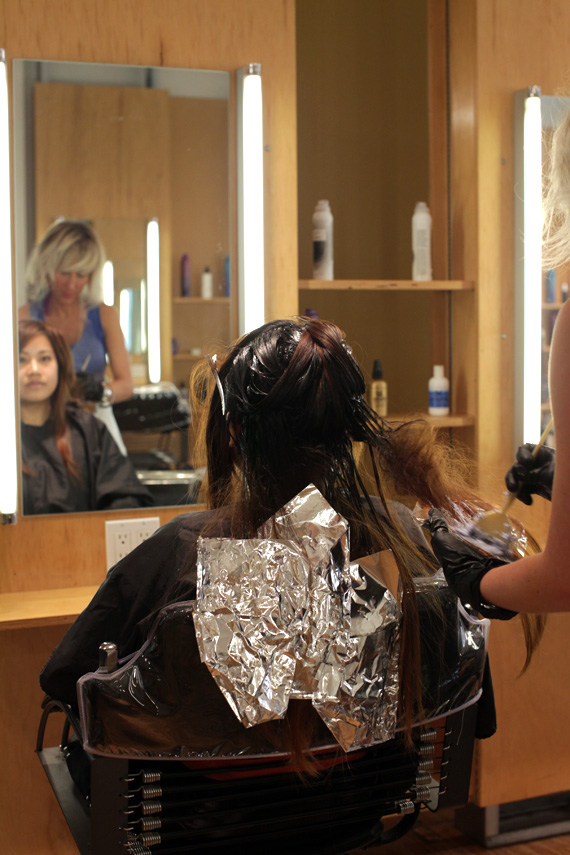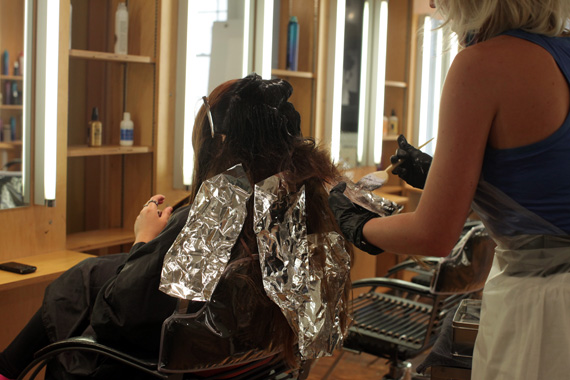 Head full of foil, waiting…
Categories: beauty
Tags: