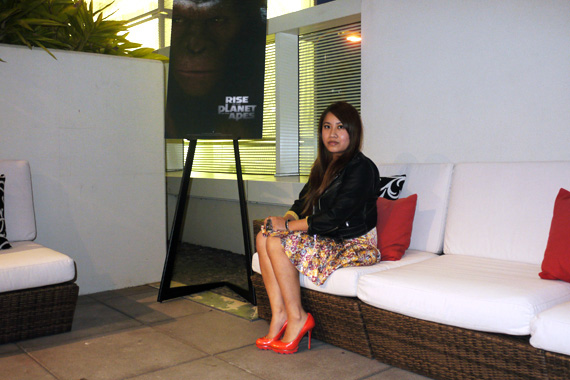 Earlier this month I've posted about my first day in LA for the Rise 50 Summit that I attended, here's a recap of my second day. 20th Century Fox invited me to LA to visit the 20th Century Fox studios for the Rise 50 Summit for the upcoming Rise of the Planet of the Apes movie starring James Franco, Freida Pinto and Caesar (Ape). The one day summit was full of surprises and I got to learn in depth about the new movie which I'm looking forward to watching. Speakers included Fox Filmed Entertainment CEO Tim Rothman, director Rupert Wyatt, producer and former CEO of Fox Entertainment Group Peter Chernins, Academy Award Winner WETA visual effects supervisor Joe Letteri, Chief Marketing Officer of Fox Oren Aviv and President of Mekanism Jason Harris.
Unlike all the Ape films that released prior to this, thanks to the technology developed for Avatar, Caesar was in fact all digitally made by WETA. Andy Serkis, known for his role as Gollum in Lord of the Rings, did the back end of Caesar in a gray spandex suit with motion-capture markers and dots all over his face to capture facial expressions, we got to watch the behind-the-scenes and was blown away. I got all geeked out when Joe Letteri talked about the movie, he was the visual effects supervisor for this upcoming movie and also Avatar, King Kong, Lord of the Rings, X-Men: The Last Stand, Misson: Impossible, and the list goes on. He said there are different departments that specialized solely on hair, nails, eyes, etc, every part is done separately, unbelievable! The emotions that Caesar portrays gives me goosebumps every time I watch the trailer, you know the "look to the right" shot! I give mad props because Caesar looks sooooo real, in my eyes I thought it was a real Ape! BRAVO!
Besides listening to speakers, I also got a mini tour of Fox Studios but due to time constraint it was a short one. Toured the big lot that was used for a lot of movies and TV shows like The Simpsons, Modern Family, Lie To Me, Bones, etc. There were also lots of sculpted trees in forms of Bart Simpson, elephants, horses, castles and all types of other animals, all in which are done by one person! Definitely looking forward to watching this movie which releases on August 5th!
After all the fun at Fox Studios we were escorted back to the W Hollywood Hotel and to my surprise spotted Ice T decked out in white, turns out he was renewing his vows there with his wife Coco…and of course it was for their new reality show haha. Dinner was hosted at the Hollywood Terrace at the hotel, the view was pretty nice and the weather was near perfect. Then party time at Drai's, they got us cabanas for the night, pretty hot!
In accordance to FTC Guidelines, I am disclosing that I have been compensated by 20th Century Fox as a part of the "Rise 50." However, all editorial content has been created by me and reflects my personal opinions.
Breakfast at the hotel before taking off to Fox Studios…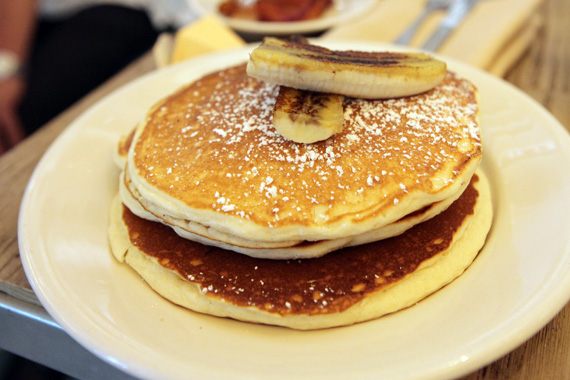 —-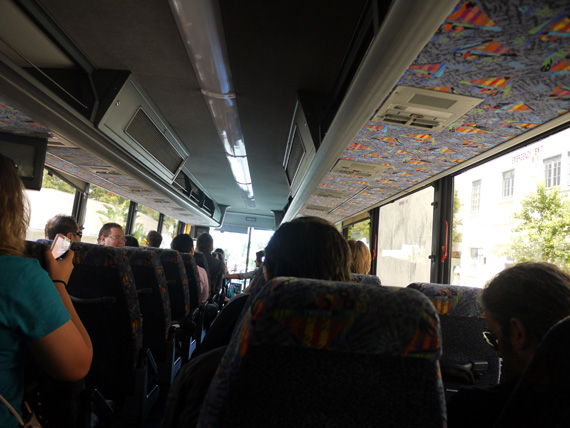 On the bus…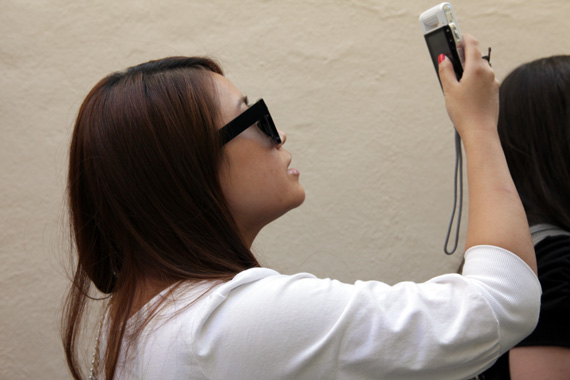 Arrived at Fox Studios…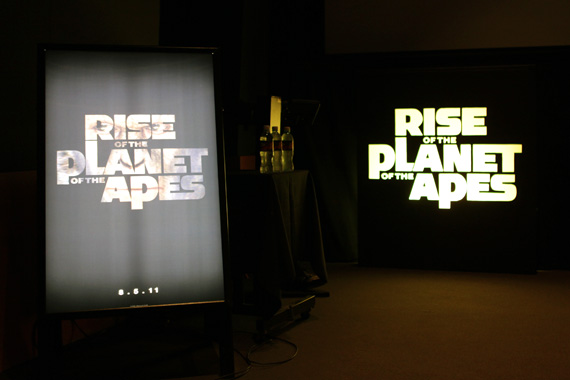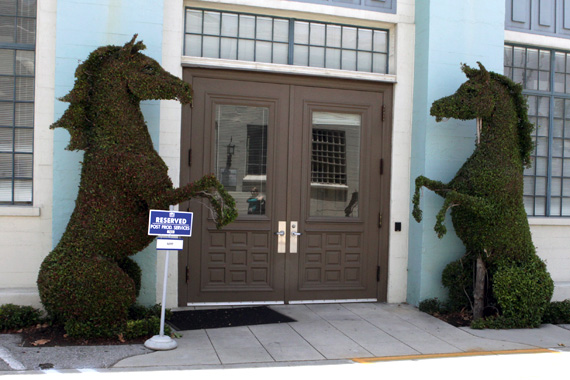 —-
Lunch time…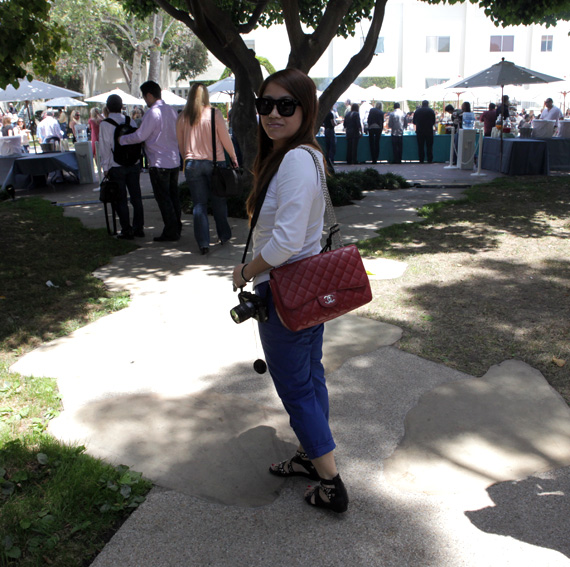 Outfit: 9am White Time, +J by Jil Sander for UNIQLO Pants, Studded Leather Flat Sandals (bought from HK), Chanel Jumbo Caviar Flap Bag, Lanvin for H&M Sunglasses, Holbrooke by s.berry Trifecta Ring (courtesy of Simone) and nOir Jewelry Sword Ring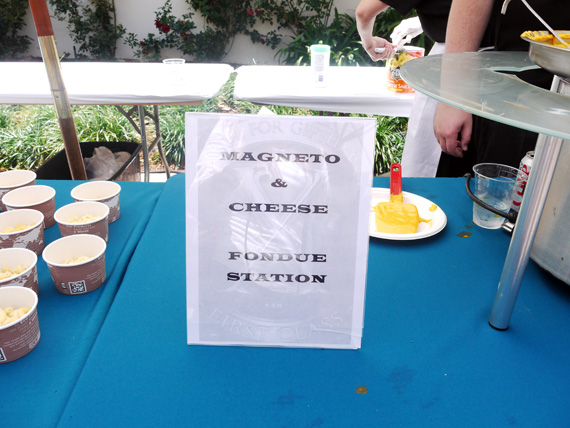 In honor of the release of X-Men: First Class, how funny!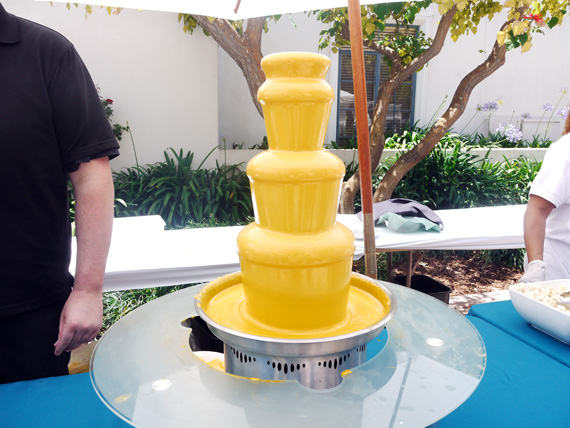 Categories: fashion los angeles movies outfits travel
Tags: