I'm currently on a flight back to NYC from LA, I went there for a quick trip for the Rise of The Planet of the Apes influencer summit. I agreed to join the festivities since I'm a fan of Tim Burton's Planet of the Apes (2001) movie starring Mark Walberg. Does anyone remember that movie or the original three movies? I personally never saw the original ones but everyone raves about it, I'm definitely going to check it out soon.
After I got off my Virgin America flight, I was picked up to head to the W Hollywood Hotel. Pretty nice hotel but I found it a bit noisy, not from the bar or Drai's but the other guests. Doors needs to be a bit more soundproof and housekeepers needs to more gentle and quiet instead of slamming the doors and talking mad loud in the hallway.
After settling down at the hotel it was time for dinner at Cleo, met the rest of the "Rise 50" bloggers and vloggers and also the execs. The ambiance was pretty nice at The Library, where we took over the entire space, but the food was average (IMO). And it just so happens that a movie was being filmed there, the actress looked very familiar but I just couldn't figure out her name and no one from the group knew neither haha! Oh wells!
After dinner, we headed to 20th Century Fox for a private screening of X-Men: First Class. We watched the movie at Fox Little Theater and before the movie I didn't expect much but after watching it I can say it was pretty good and better than I expected. And for those that follow me on Twitter, probably know that I currently have a girl crush on January Jones! JJ was super hot as Emma Frost (see for yourself) in the movie, ILL body and when she turns into diamonds…DAMN! Did anyone watch the movie? Thoughts?
I'll talk more about the Rise of The Planet of the Apes starring James Franco, Freida Pinto and Caesar (Ape) in my next post but check out the trailer on page 3…
Outfit #1: Tracy Feith for Target Leather Moto Jacket, Star Top (bought in HK), American Apparel Jersey Legging, Havaianas x Missoni Espadrille (courtesy of Havaianas), Chanel Jumbo Caviar Bag, Prada Baroque Minimal Sunglasses (courtesy of Luxottica), Jeremy Scott x Longchamp Pliage Bag, LeSportsac x Stella McCartney Carry-On Luggage (courtesy of LeSportsac)
In accordance to FTC Guidelines, I am disclosing that I have been compensated by 20th Century Fox as a part of the "Rise 50." However, all editorial content has been created by me and reflects my personal opinions.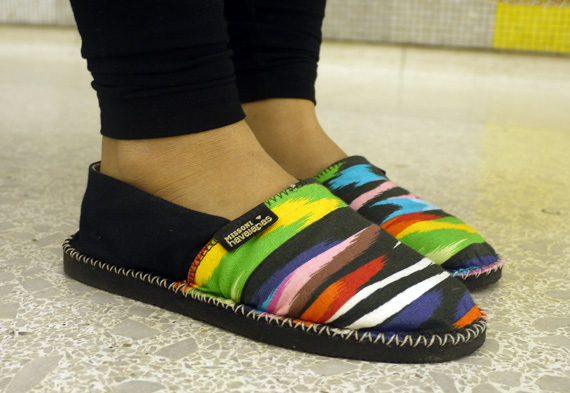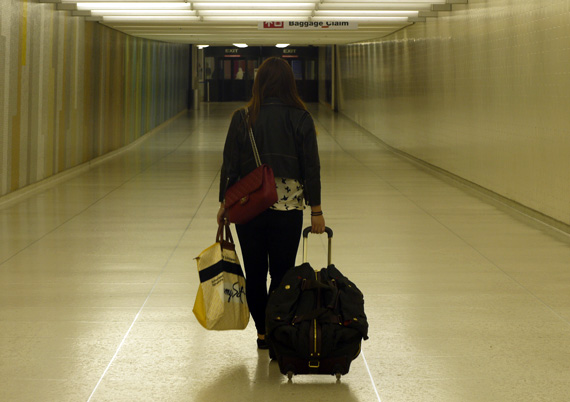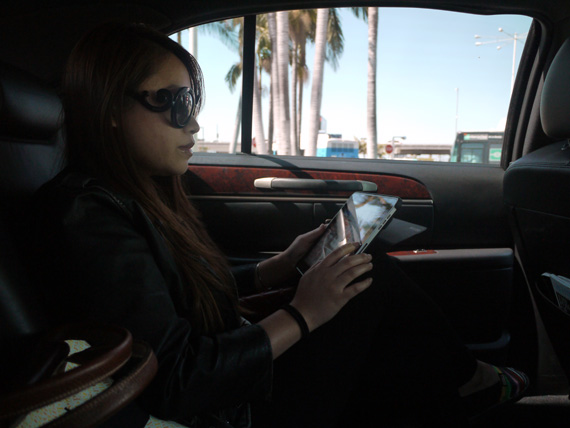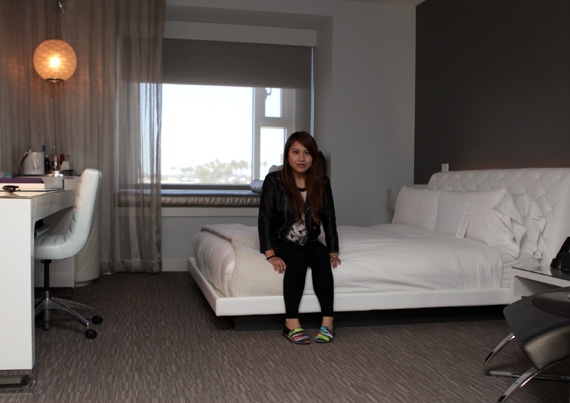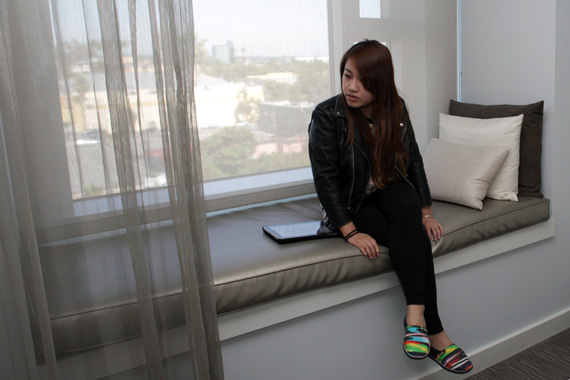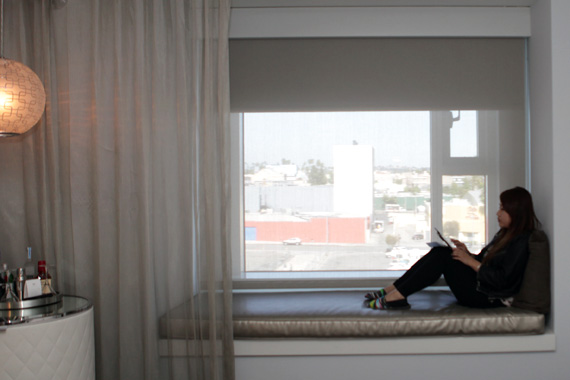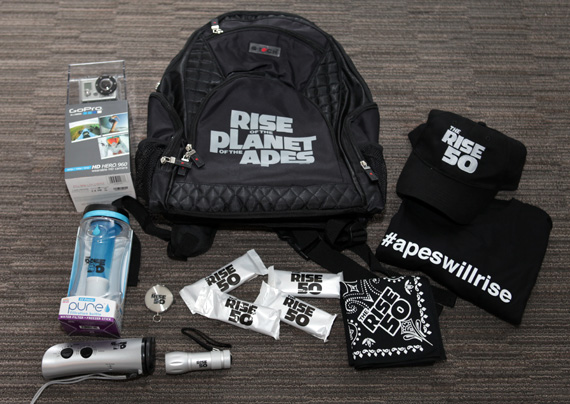 "Rise 50" swag bag…some interesting stuff haha…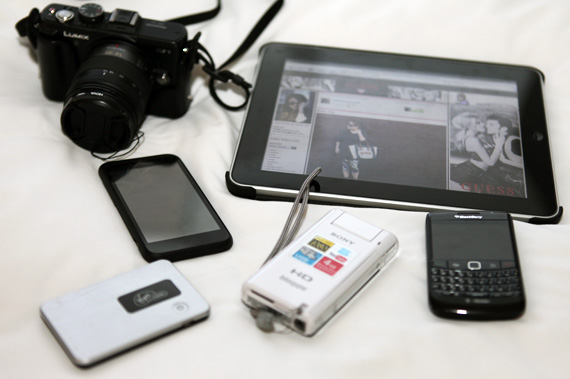 Some of my gadgets that I brought: Lumix GF1 camera, iPad, HTC Droid Incredible 2, Sony Bloggie, BlackBerry Bold 9780, Virgin Mobile MiFi and my Canon 5D Mark II (not shown because I used it to take this photo)…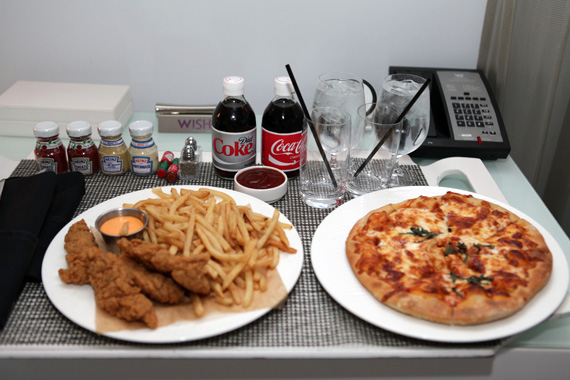 I was starved so had to order room service asap!
Categories: eats fashion los angeles outfits travel
Tags: