Photos courtesy of H&M
For those that follow me on Twitter already know that a couple of weeks ago H&M previewed their Fall 2011 collection in NYC. I've posted a sneak peek here and there on Twitter and earlier you've seen the men's lookbook now here's the women's lookbook. I don't want it to be cold again but seriously loving the Fall stuff, there's a lot of great pieces that I can't wait to wear! As usual H&M always uses big models, this time Karlie Kloss models the new gear and is looking sharp.
"I'm particularly fond of this collection because it's so easy to wear, so grown up and yet totally of the moment and with such great fashion attitude. Most pieces are fashion classics updated with a new silhouette or shape or simply new styling," says H&M's Head of Design Ann-Sofie Johansson.
For Fall 2011, H&M is all about the 70's style influence, key looks are long, loose silhouettes, with classic coats in camel teamed with patterned dresses and wide pants, mixing retro styles with a modern twist. The color palette is warm like camel, cognac, burgundy, pumpkin and brown, as well as uniform-inspired colors, muted jewel tones and cream. If you like patterns, there's tweeds, florals, paisley and checks. Key pieces are classic coats, including a parka, faux fur, blazer, tailored pants, knee-length skirt, blouse, poncho and chunky knits.
I can't wait to get my hands of some of these pieces, so much good stuff! And I'm obsessed with this gold metal box clutch, which is totally McQueen-ish! Do you like? More pics after the jump…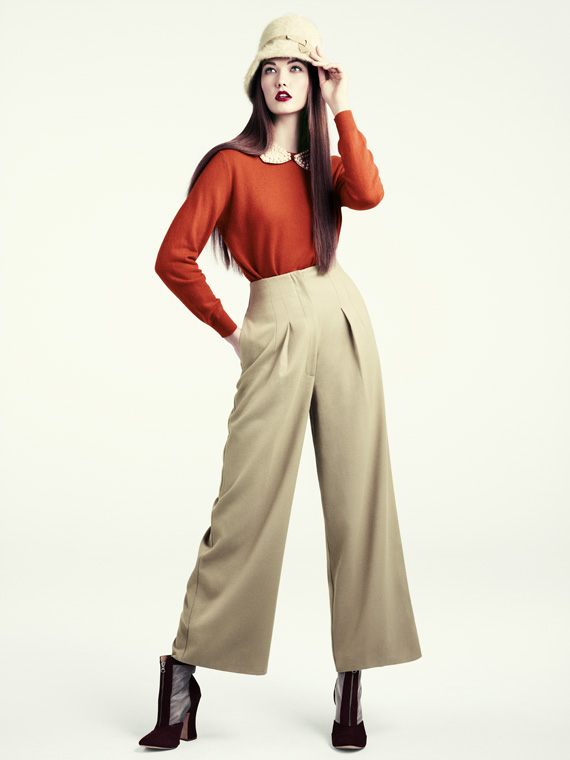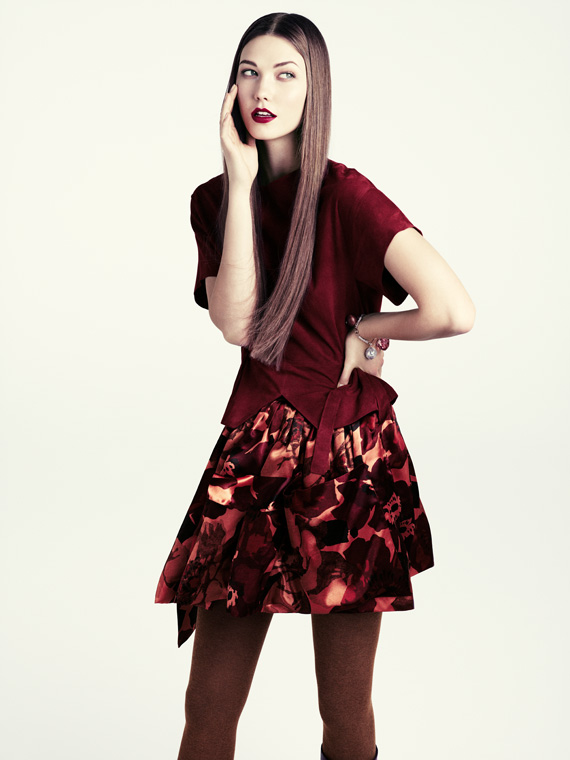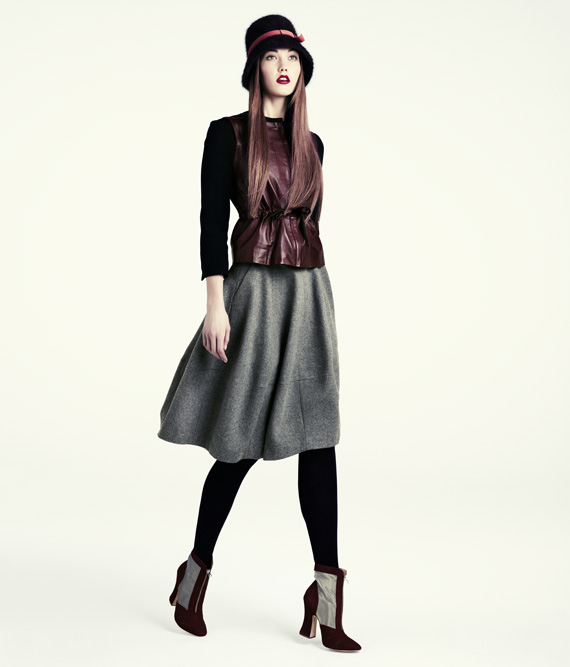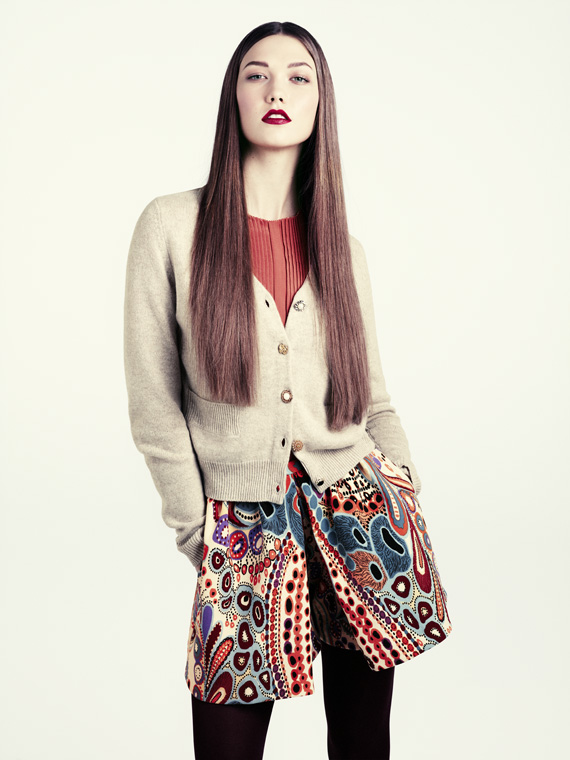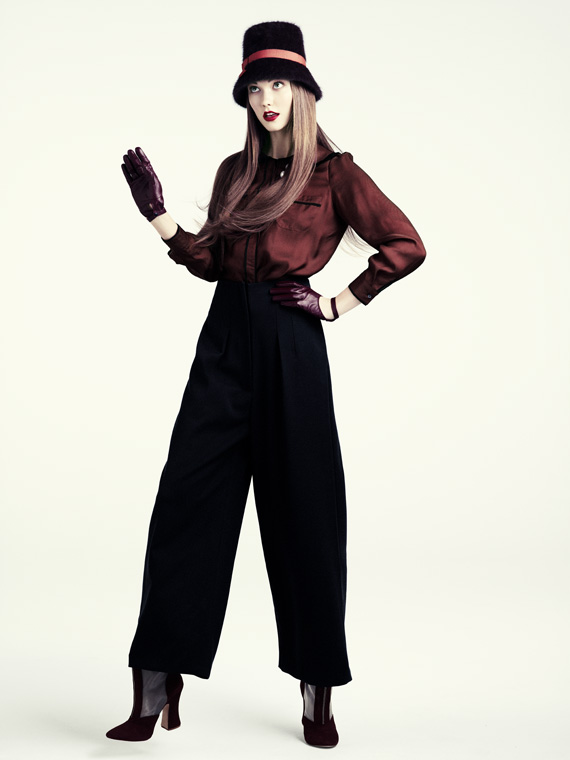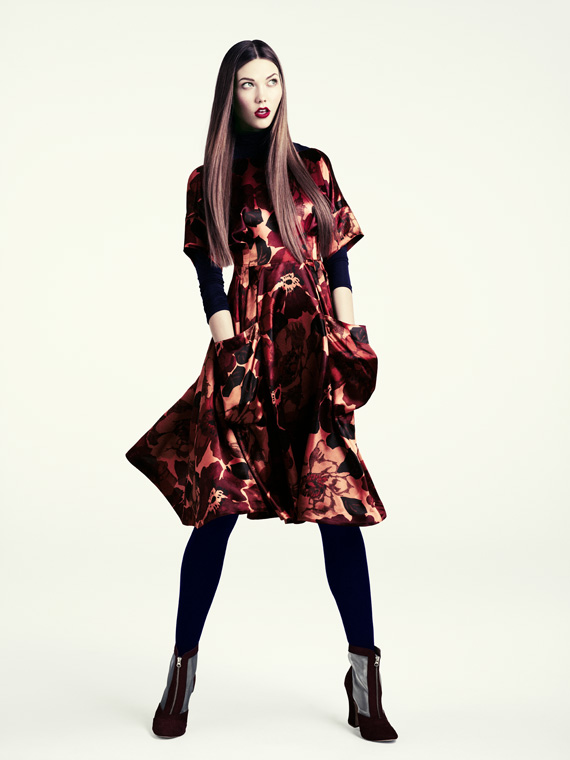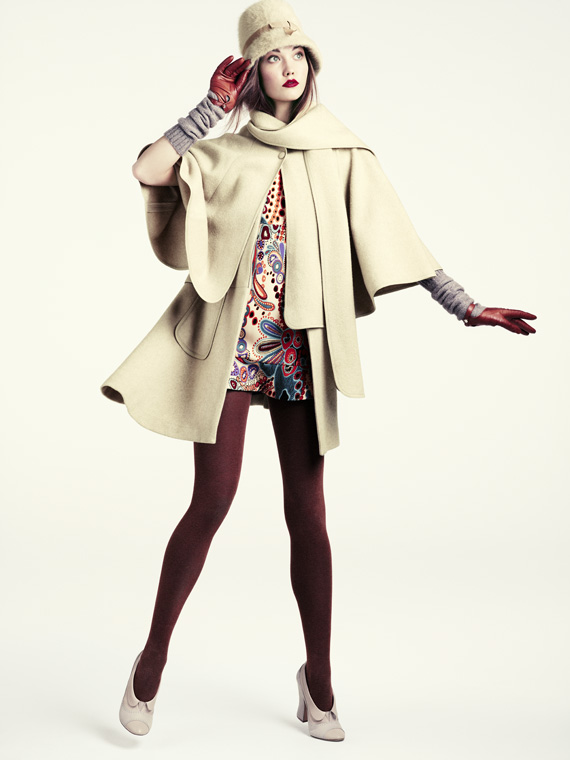 Tags: H&M