Sponsored Post
Photography + Videos by YM
Video Editing by IKA Collective
I'm sure you guys know that I'm pretty camera (video) shy but once in awhile if it's worthy I'll make a video. Last month, I was invited by Lancôme to participate in a short film as part of their "House of Color" campaign celebrating the launch of their Color Design 5 Shadow & Liner Palette, there are a series of 20 films created by Style Coalition. At first I was hesitant since I don't wear a whole lot of makeup but decided to give it a try since I was going to get pretty for Lady Gaga's Monster Ball Concert! I was sent Lancome's Color Design 5 Pan palette in Midnight Rush which was perfect for the occasion since I was going to go dark. I'm all about the smokey eye and dark eye makeup so this palette was perfect, and I definitely needed long wear. The color seriously did not fade or start smudging and I was out all day and night, pretty impressive. Here's a look at my video and pics that was inspired by the colors in the palette, hope you all enjoy my video!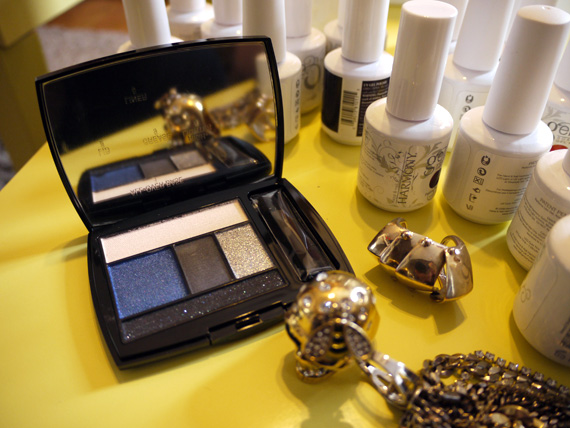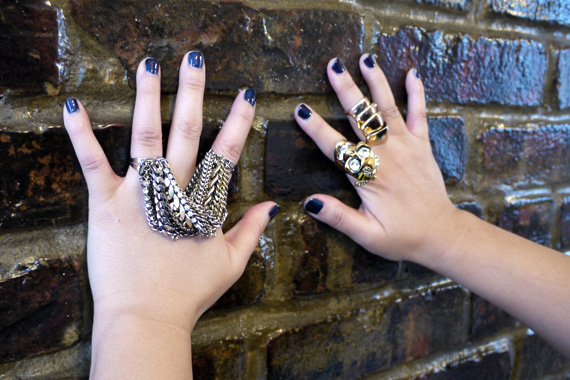 I got a shellac manicure at my friend Tina Phan's (Tyra Bank's stylist) apt. She painted it in Deep Sea to match my eyeshadow.

Then got my eye makeup done with Lancome's Color Design 5 Pan palette in Midnight Rush by Lancôme makeup artist.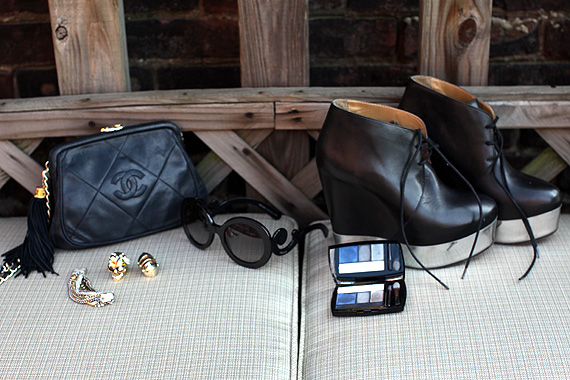 Outfit: Tracy Feith for Target Leather Moto Jacket, 9AM Black Top, H&M Faux Leather Skirt + Tights + Veil, ACNE Acatoma Wedge, Vintage Chanel Bag, Prada Baroque Minimal Sunglasses (courtesy of Luxottica)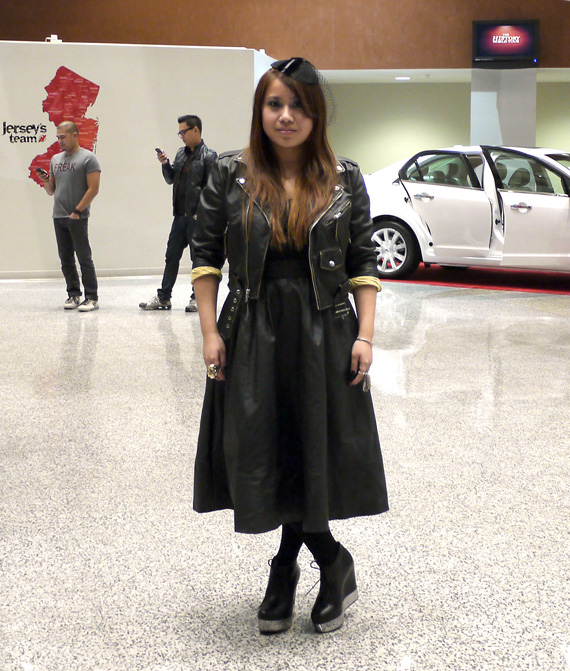 At the Prudential Center for Gaga's Monster Ball concert! black/charcoal shadow.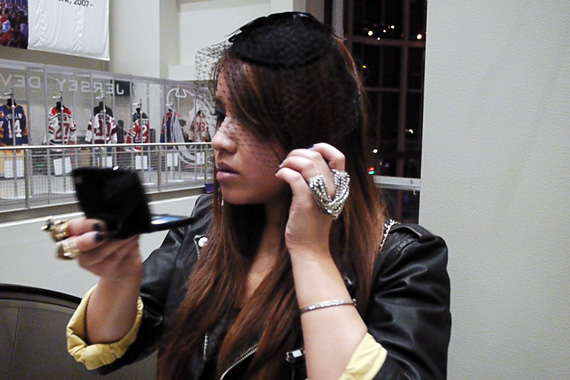 Checking out my makeup…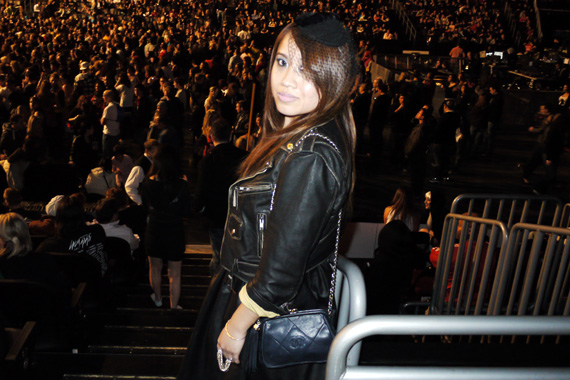 Time to get seated for the show, I was so excited!!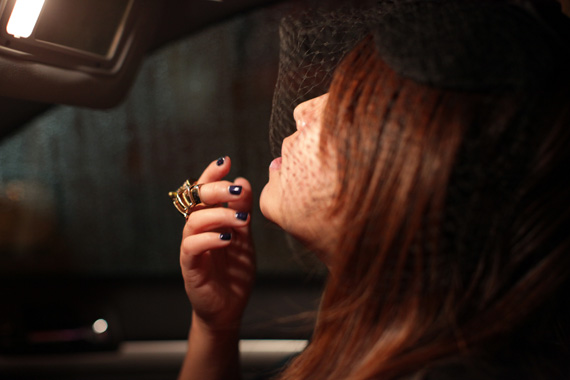 Time to head home, makeup still on like it was just applied 🙂
Categories: beauty fashion outfits
Tags: lancome