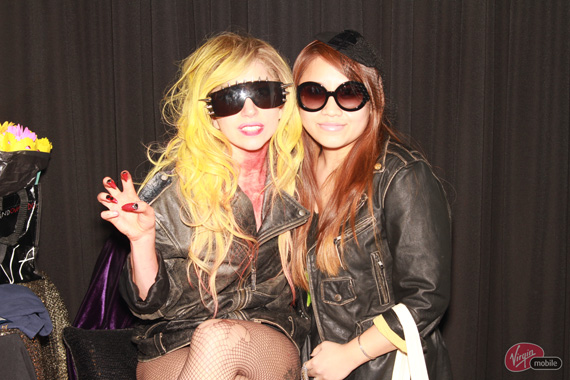 Photo courtesy of Tracey B. Wilson/Virgin Mobile
One of my favorite days…Lady Gaga's Monster Ball 2011 at Newark, NJ!! I've been dying to see Gaga live and my dream finally came true, this is one of the perks of being part of the Virgin Mobile 25. There were a lot of little monsters dressed up as Gaga, I loved that everyone was in the spirit. You can check out fan photos at Virgin Mobile's Live FB page, there are lots of interesting looks. Gaga's concert was beyond words, it was amazing. I loved her before the concert and I love her even more after,  it's great that she expresses how much she loves her little monsters. In honor of the concert, I wore my Lady Gaga x MAC Lipglass…I've been saving it haha.
After the concert I got to meet Gaga backstage, she's sooo cute! I was so happy to meet her again, we were both wearing leather moto jackets (just sayin' haha). I brought YM with me, I can always count on him for great photos (photos below are shot by him and I, unless credited). Many thanks to Virgin Mobile, had a blast…definitely an unforgettable night!!
Outfit: Tracy Feith for Target Leather Moto Jacket, 9AM Black Top, H&M Faux Leather Skirt + Tights + Veil, ACNE Acatoma Wedge, Vintage Chanel Bag, Prada Baroque Minimal Sunglasses (courtesy of Luxottica)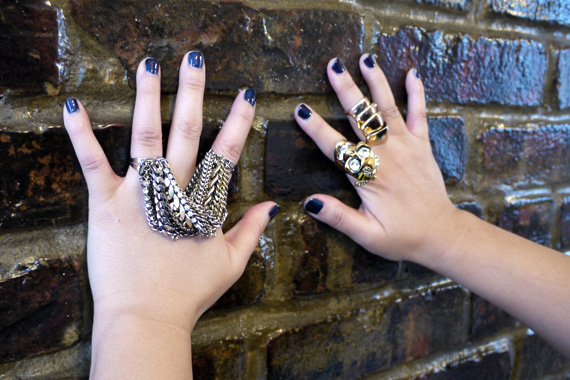 My friend Tina Phan did shellac nails for me at her apt 🙂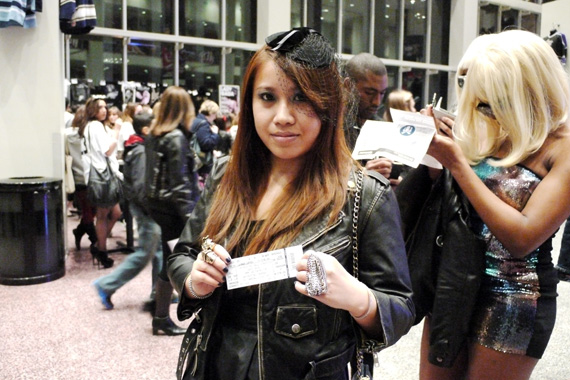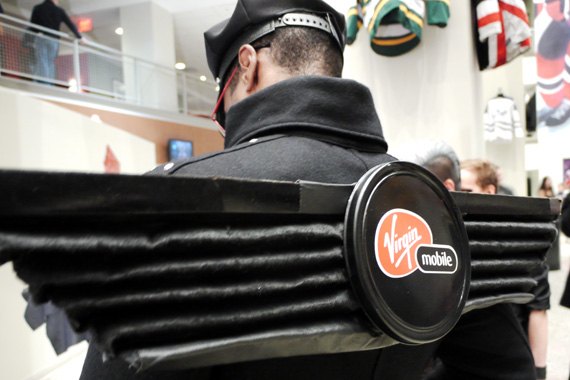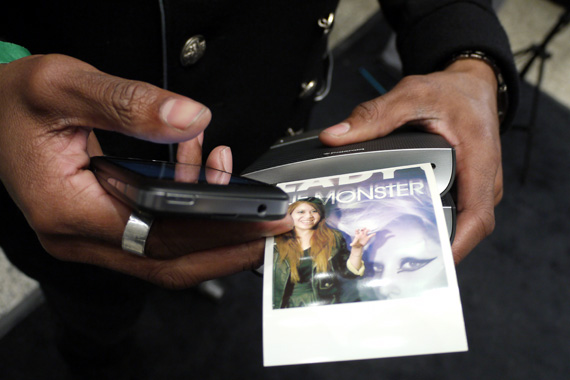 Trying out the Lady Gaga x Polaroid GL10 Instant Mobile Printer, pretty cool…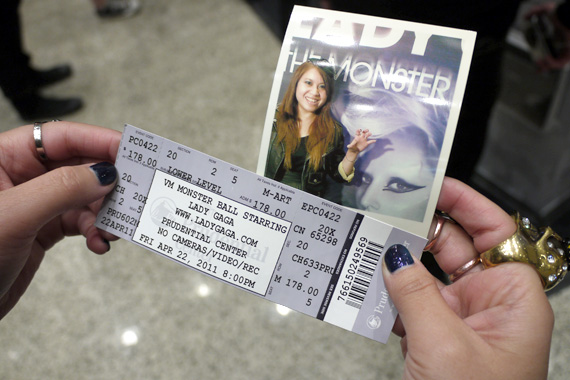 Amazing seats, no?!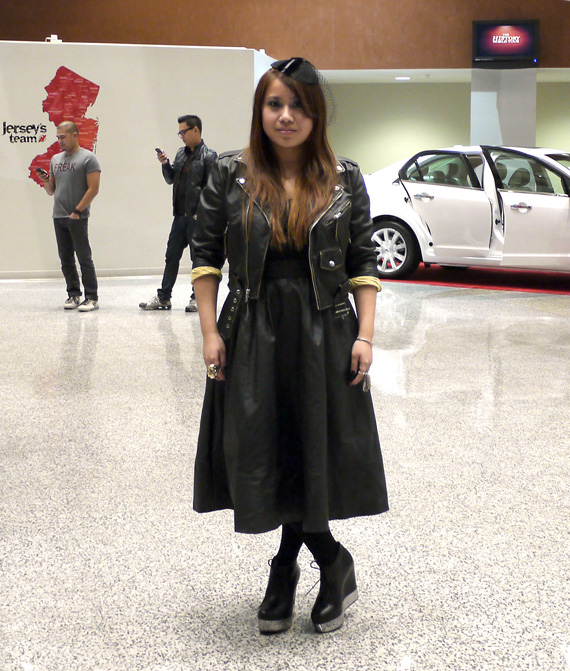 Categories: celebrities entertainment/events fashion lady gaga music outfits
Tags: