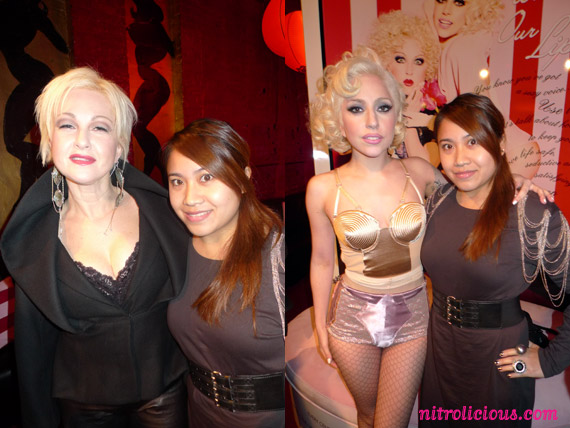 Back in November a selected group of press was invited to meet MAC's new Viva Glam ambassadors Lady Gaga and Cyndi Lauper at Salon Bordello. I was so happy to meet both of them especially Gaga, she was so sweet- love her! I've been holding off to post this since then, finally the embargo has been lifted! Yesterday, MAC Cosmetics and the MAC AIDS Fund officially introduced their new Viva Glam spokeswomen: Lady Gaga and Cyndi Lauper. As part of the "From Our Lips" campaign, MAC will introduce Viva Glam Gaga and Viva Glam Cyndi lipsticks. The new MAC VIVA GLAM campaign, conceived by Senior Vice President and Creative Director James Gager, was shot by photographer Ellen von Unwerth. The campaign visual will launch with VIVA GLAM Cyndi, a light coral red lipstick, and VIVA GLAM Gaga, a light blue pink lipstick, in North America on Februaury 10, 2010, International in March 2010 (Suggested Retail Price $14.00 U.S./$16.50 CDN).
The MAC AIDS Fund, the heart and soul of MAC Cosmetics, was established in 1994 to support men, women and children affected by HIV/AIDS globally. It is a pioneer in HIV/AIDS funding, providing financial support to organizations working with underserved regions and populations. To date, the MAC AIDS Fund has raised over $150 Million in 67 countries exclusively through the sale of MAC's VIVA GLAM Lipstick and Lipglass, donating 100% of the sale price to fight HIV/AIDS.
"I think it's absolutely insane that some people have fewer rights than others, and I'm grateful that MAC has decided to focus on women while I'm a VIVA GLAM Spokesperson. I have so much to say and so much to share, and I'm going to let my lips and lipstick do the talking!" ~ Cyndi Lauper

"I've been familiar with the campaign and have been wearing MAC since I was ten years old. To be joining the likes of iconic former VIVA GLAM spokespeople is an honor. My new VIVA GLAM lipstick colour is amazing. It's very me – a bluish pink, great for everyday, a little bit '80s. I hope that women buy this lipstick, and honor themselves and honor the cause." ~ Lady Gaga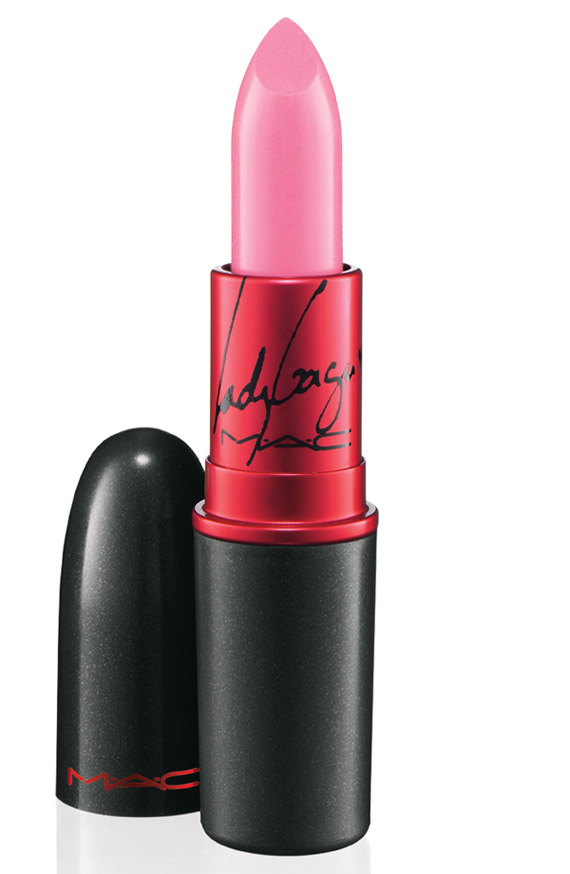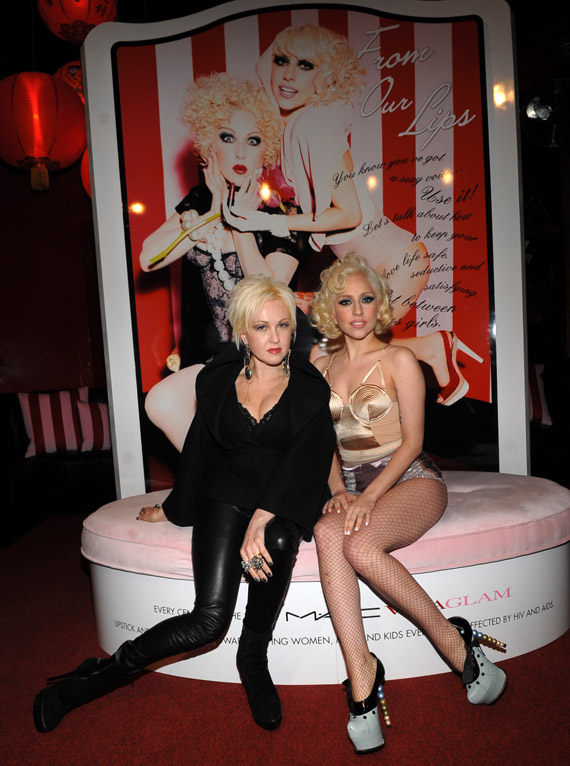 Loved Gaga's outfit, look at those shoes- super high, love!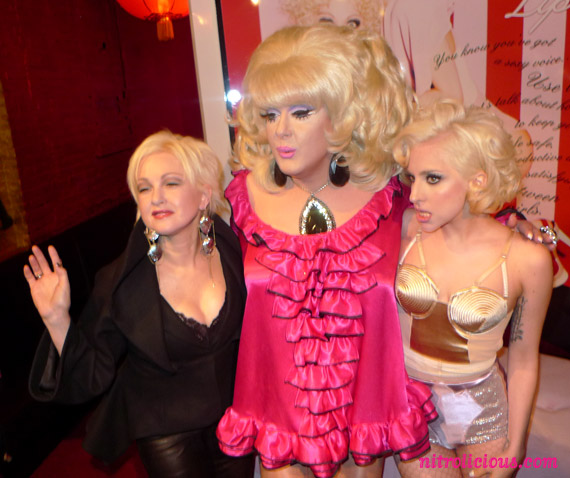 Erin and Heather from MAC ~ they're amazing!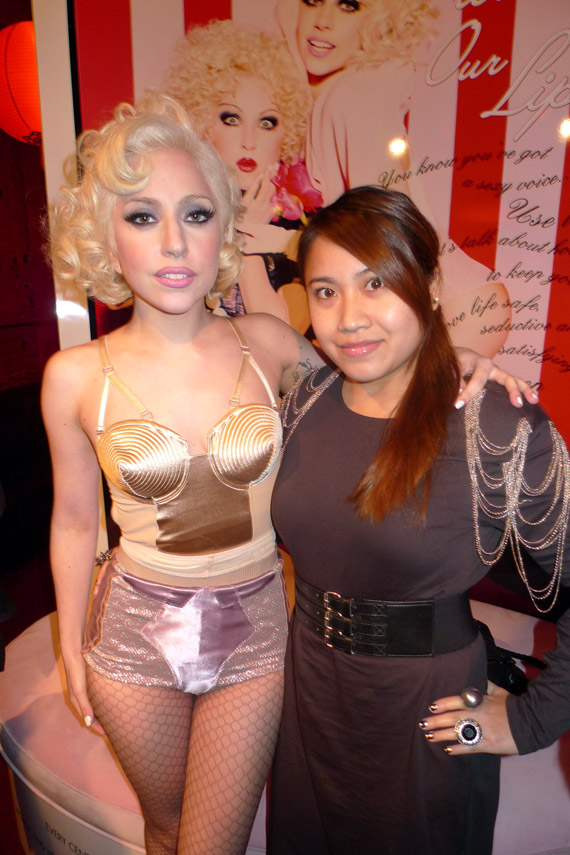 Awww, so happy! Gaga and Me!
Categories: beauty celebrities entertainment/events fashion lady gaga outfits
Tags: