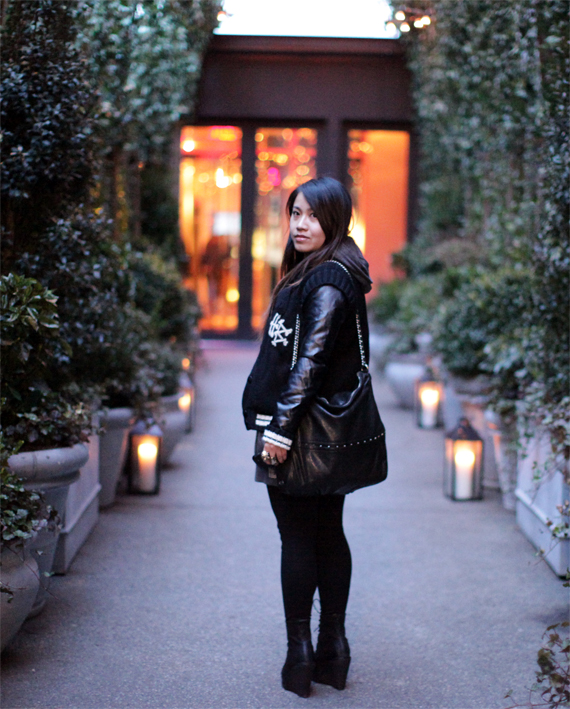 The new Mondrian Soho hotel is pretty amazing, went there last week for a press preview. Definitely a spot I'll recommend to my friend's the next time they visit NYC. Afterward met up with my friend Donatella to grub at Peels, the people behind Freemans on the LES, it was my 2nd time there. Peels is a cute spot for brunch and dinner, we had a good time there catching up and eating yummy food!
Outfit: Hellz Bellz Jacket + Hooded Tunic (courtesy of HB), American Apparel Jersey Legging, Rag & Bone Wedge Boots, Botkier Bleeker Hobo Bag (courtesy of Botkier)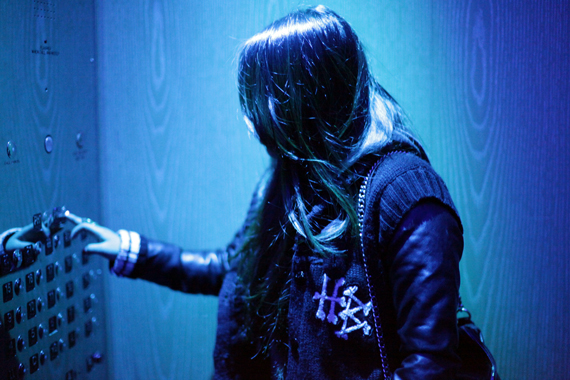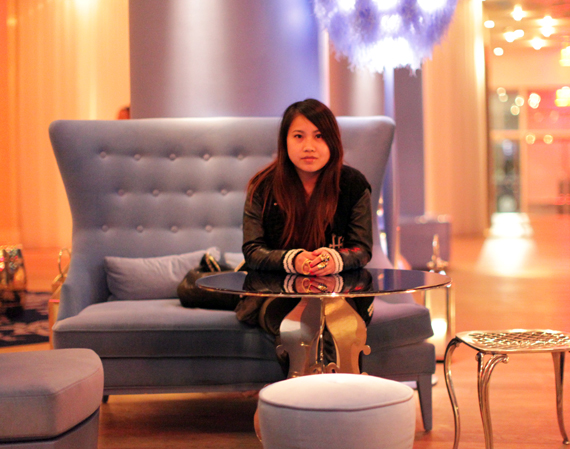 —-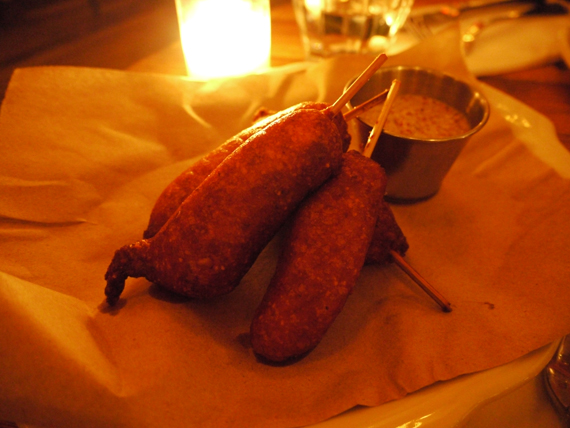 andouille corn dogs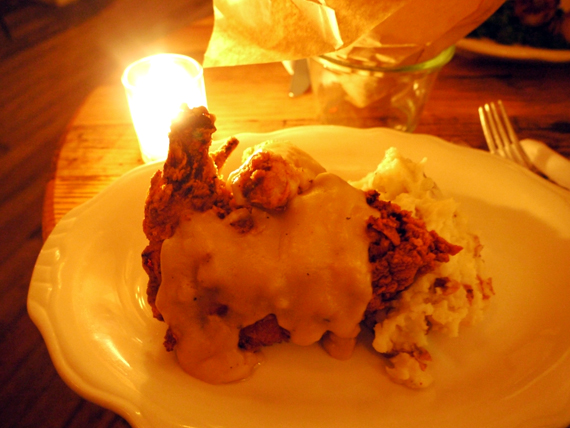 i had the fried chicken ~ fresh kill, free-range birds, mashed red creamer potatoes, black pepper gravy….so yums.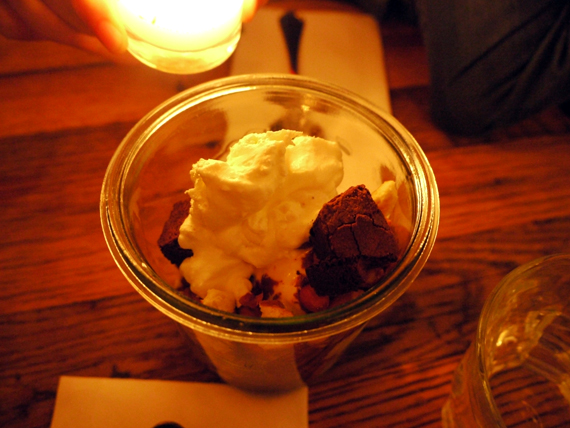 Peels Sundae ~ we were stuffed but we shared this, it's a must have!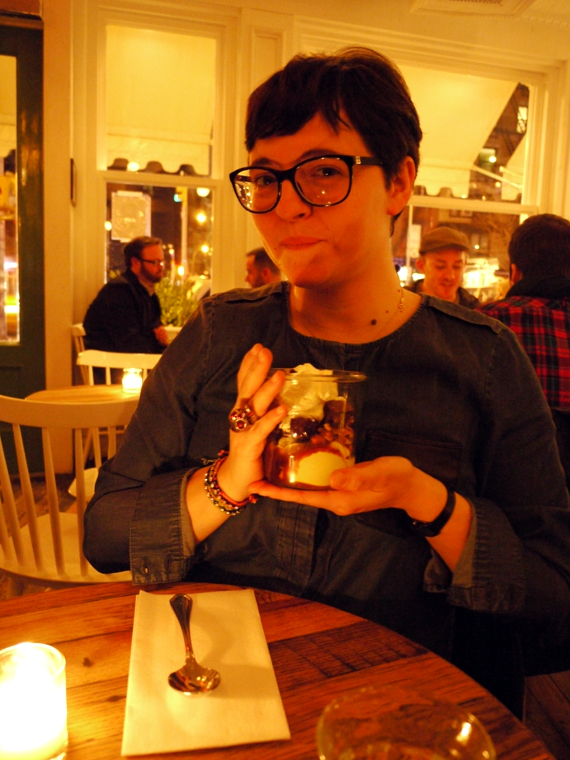 Donatella
Categories: eats fashion outfits
Tags: