Photos courtesy of Converse
For those that have been following my blog should already know that I'm quite obsessed with the Converse x Missoni Chuck Taylor All Star, I have the previous two season's releases (minus one pair from the first release). So happy to receive an email this morning about their third release, this time for men and women.
The two new styles for spring 2011 again uses iconic Missoni space-dyed knits, this collection includes vibrant multi colored horizontal stripe patterns using the exclusive to Converse First String Chuck Taylor All Star silhouette, originally created for the US military in the 1960s. A women's only version will be available in a palette of aqua green, purple and black and a unisex version will come in varying shades of green, yellow, red and blue. Each includes an embossed monochromatic Chuck Taylor All Star leather logo patch and high level construction throughout. These are premium so they're super comfy, whenever I travel it's a must to take them with me.
The kicks will be available beginning in March at Missoni boutiques (New York and Beverly Hills), Aloha Rag (New York), Canvas (Malibu) & Jeffrey's (New York and Atlanta), and also at select retailers globally at MSRP $200. The unisex shoe will be available in sizes 3 – 13 and the women's shoe will be available in women's sizes 5 – 11.
I can't wait to get my hands on these, both pairs are so FRESH! Love them! Do you like? Peep the pics after the jump…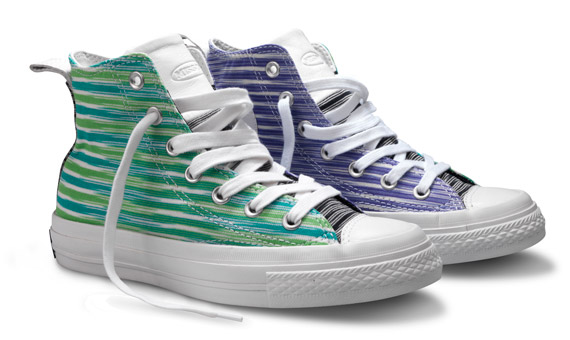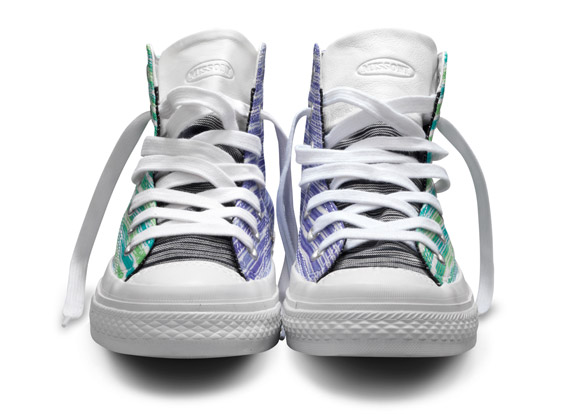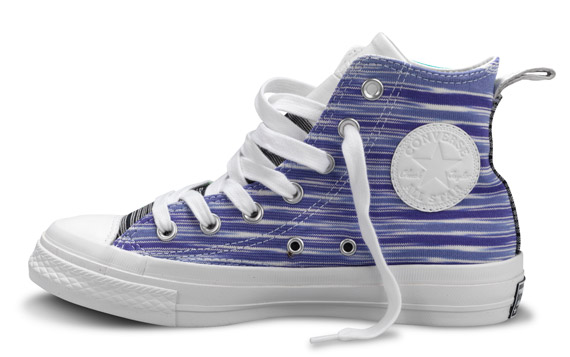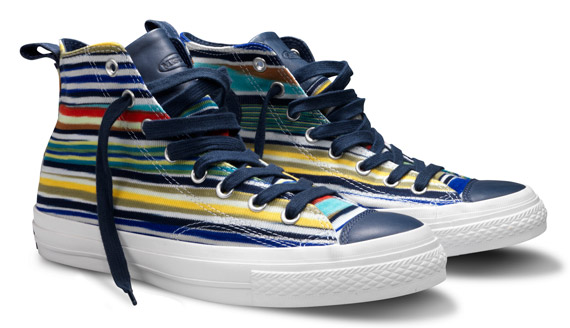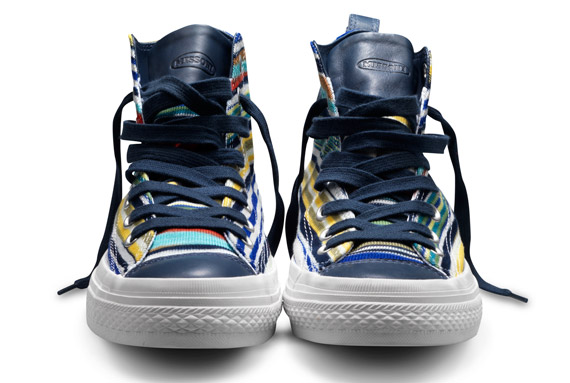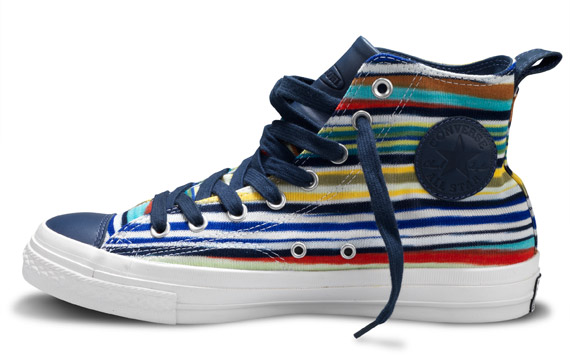 > Converse x Missoni Chuck Taylor All Star Spring 2010 Collection
> Converse x Missoni Chuck Taylor All Star Fall 2010 Collection
Tags: