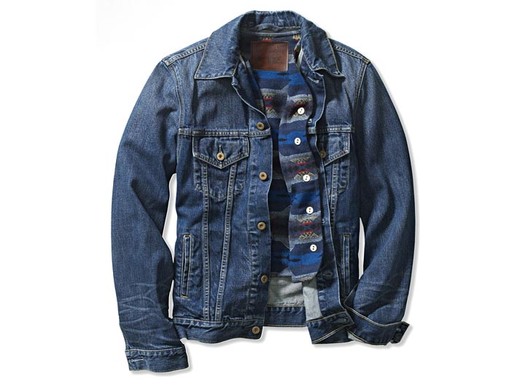 I'm quite obsessed with Pendleton so I'm excited that Levi's collaborated on a line of men's and women's collection that is slated to hit Levi's US stores, levi.com and pendleton-usa.com next month. According to WWD, Pendleton created an exclusive Native American-inspired jacquard print, in blue, gold and red hues, for Levi's featuring the print on wool linings or accents on two trucker jackets for men, two trucker jackets for women, a men's work shirt, a women's cape and a blanket. Retail prices for the collection range from $118 to $198.
I can't wait to see the full collection!
UPDATE 11.08.2010: Check out the full collection, click here.
$69.95 BUY IT NOW 0hr 0mins

$19.96 BUY IT NOW 0hr 0mins

$39.99 BUY IT NOW 0hr 0mins

$9.95 BUY IT NOW 0hr 0mins

$14.99 BUY IT NOW 0hr 1mins

$21.0 BUY IT NOW 0hr 2mins

$38.99 BUY IT NOW 0hr 2mins

$21.74 BUY IT NOW 0hr 3mins
disclaimer
Categories: denim fashion mens
Tags: