Photos courtesy of Target
Previously you've seen a preview of the Tucker by Gaby Basora for Target collection that was available for pre-sale on Gilt, finally the official lookbook is available. I've previewed the collection at the Target press preview a few months ago and it's pretty cute, there are def pieces I want to pick up when it releases.
"Gaby Basora offers women pieces they covet – wearable, beautiful clothes that provide effortless style and timeless appeal," says Trish Adams, senior vice president, Target. "We are honored to have her create a collection for Target and to share her vision with our guests, providing designer fashion at a great value to women everywhere."
The collection of women's apparel, including tops, bottoms, dresses, outerwear and knitwear, prices range from $19.99 to $79.99. Available from September 12, 2010 through October 17, 2010 at Target stores and target.com. If you can't wait for the release, looks like some of the Gilt customers put up their goods for sale on eBay already, check below for listings.
(L) Hooded Wrap Jacket in Orange Herringbone, $44.99; Tunic Sweater in Brown Stripe, $44.99; Ribbed Sweater Dress in Orange, $39.99
(R) Reversible Quilted Vest in Patchwork Print, $24.99; Camisole in Orange, $22.99; Shorts in Green Herringbone, $34.99
Do you like?
(L) Fleece Jumpsuit in Gray, $44.99 | (R) Trench in Green Herringbone, $59.99; Signature Dress in Lawn Bird Print, $39.99; Camisole Dress in Butterfly Print, $34.99

(L) Button-Front Dress in Little-Flowers Print, $34.99′ Tie-Front Blouse in Lawn Bird Print, $24.99 | (R) Signature Dress in Diamond Print, $39.99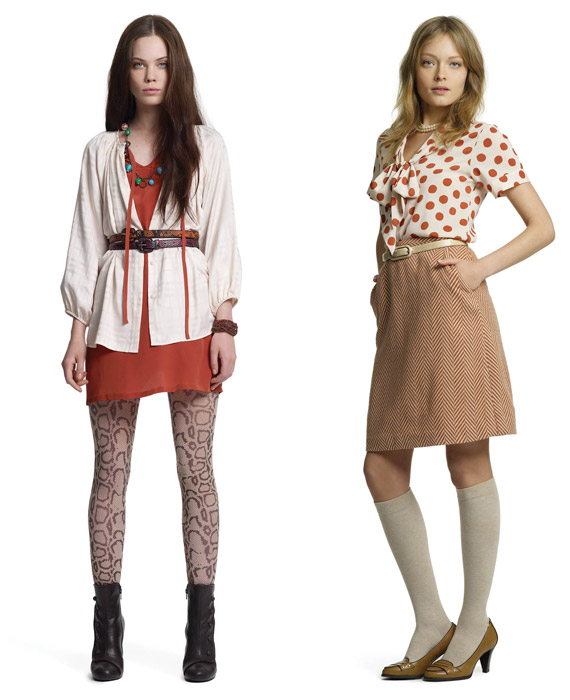 (L) Signature Blouse in Cream, $29.99; Tunic Dress in Orange, $39.99 | (R) Tie-Front Blouse in Orange Polka-Dot Print, $24.99; Skirt in Orange Herringbone, $34.99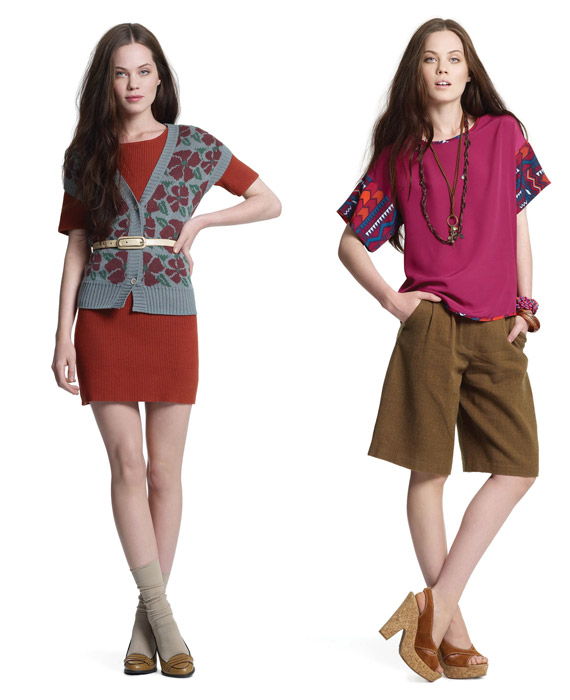 (L) Ribbed Sweater Dress in Orange, $39.99; Sweater Vest in Floral, $34.99 | (R) Woven Tee in Magenta, $24.99; Shorts in Green Herringbone, $34.99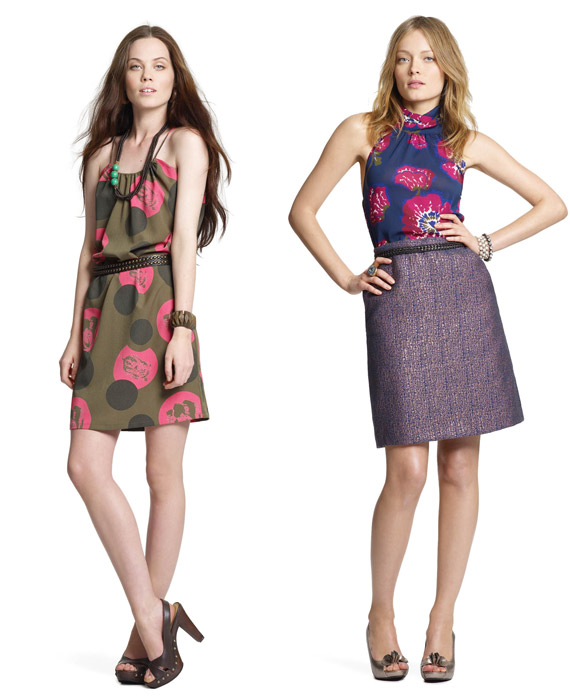 (L) Camisole Dress in Halo Print, $34.99 | (R) Halter Top in Floral Print, $24.99; Brocade Skirt in Gold/Navy, $39.99
Tags: