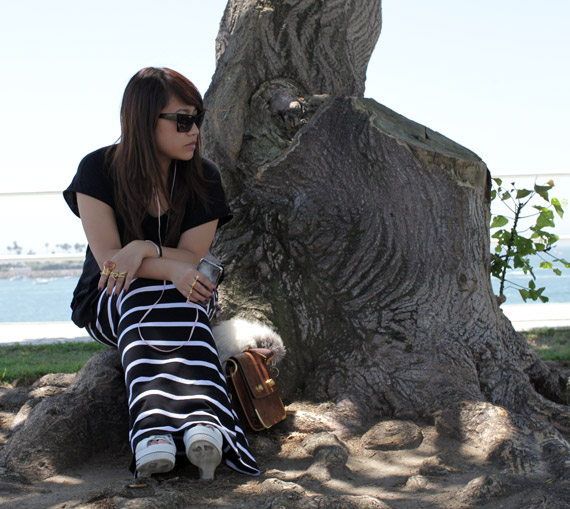 While I was out in LA, I had a chance to just relax and enjoy nature a bit. Just sitting under a tree for shade and listening to music was pretty amazing, the weather was really nice near the beach. I lost my iTouch for the longest time but after unpacking my luggage it surfaced, plugged it into my new powder pink diddybeats (courtesy of Monster) and added new songs. Currently on heavy repeat are Eminem featuring Rihanna "Love the way you lie", B.o.B featuring Eminem & Hayley Williams "Airplanes" and all Lady Gaga songs.
As I mentioned before, after using Monster headphones I can no longer go back to regular headphones because the sound quality is incomparable. You know it's Diddy's goods when it's flashy, the buds are big and wrapped in leather with silver end caps and sports a big "db" logo. One of the big differences between diddybeats and Heartbeats is that there's an inline controller on the cable that works with an iTouch. That makes it easier for me to control the volume, play, pause and forward since I lock my iTouch and stick it in my bag.
Also, been obsessing over this H&M faux croc bag since I posted about it. It's seriously super cute, the bag looks small but it actually holds more than I expected. The bag should be releasing soon, so look out for it!
Outfit: 9am black tee (bought in HK), Forever 21 striped maxi skirt, Ash 'UFO' wedge sneaker, Forever 21 cat eye sunglasses and H&M faux croc bag (courtesy of H&M)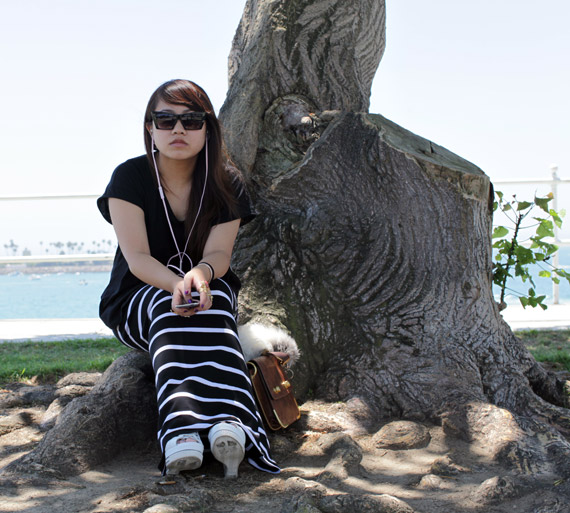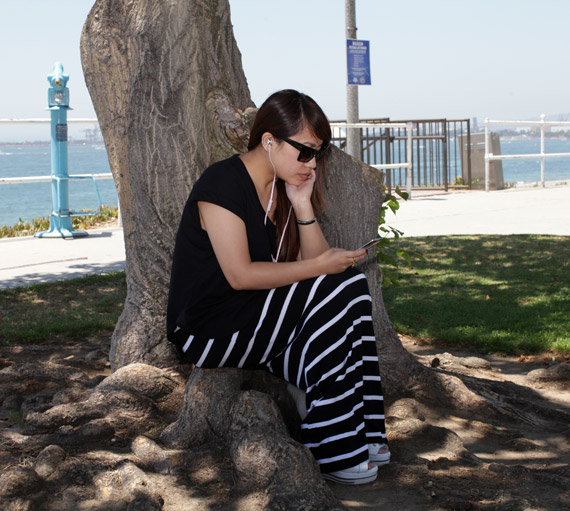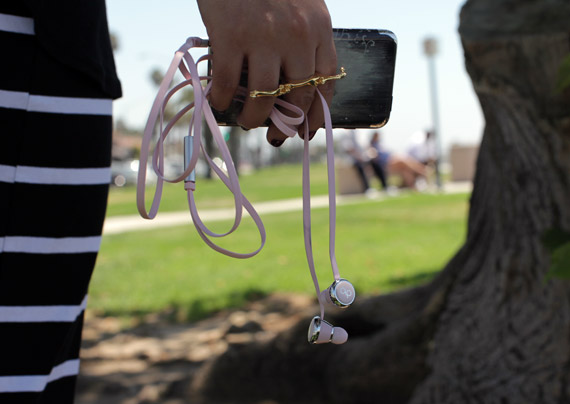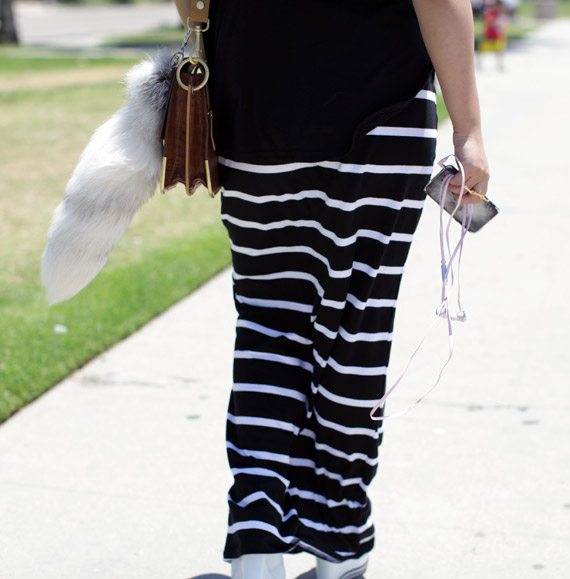 t
$69.99 BUY IT NOW 0hr 0mins

$69.0 BUY IT NOW 0hr 2mins

$209.99 BUY IT NOW 0hr 2mins

$19.99 BUY IT NOW 0hr 5mins

$14.95 BUY IT NOW 0hr 7mins

$374.76 BUY IT NOW 0hr 8mins

$35.95 BUY IT NOW 0hr 8mins

$9.09 BUY IT NOW 0hr 8mins
disclaimer
Categories: fashion gadgets h&m handbags los angeles outfits travel
Tags: