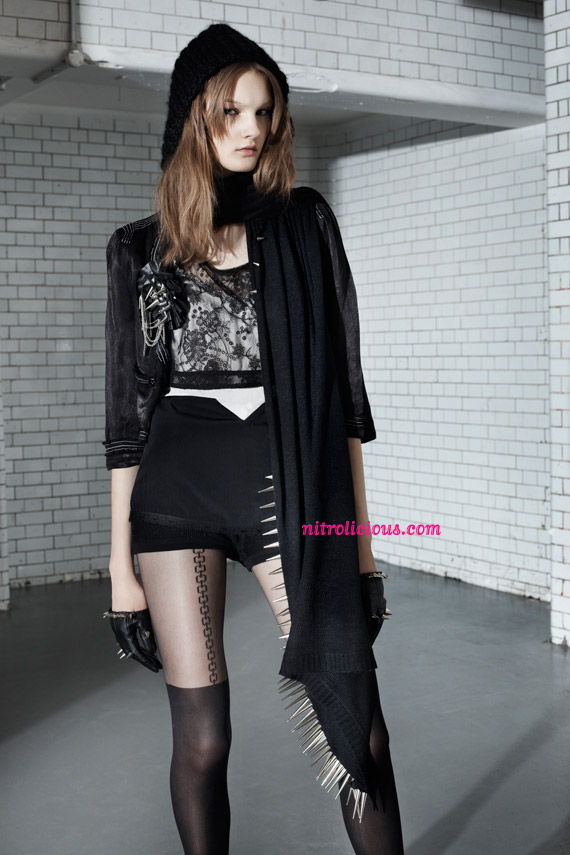 Photos courtesy of Topshop
Earlier this month you've seen 'The Outsiders' lookbook from Topshop's fall/winter 2010 collection, now here's a look at the 'Dark Nouveau' lookbook which is my favorite! Love a lot of the pieces, can't wait till the collection releases! Be sure to check back for the other 2 lookbooks.
Dark Nouveau was inspired by the dark ages, mixing inspiration from the sinister fairytales of the Art Nouveau Movement with Beardsley's illustrations for Oscar Wilde and The Banshees created by Neville Page for Avatar. More pics and info after the jump…
CHAINMAIL PIECES AND EMBELLISHMENTS ARE KEY; JERSEY TOPS AND DRESSES FEATURE DRAMATIC CHAIN DRAPING, WHILST COBWEB KNITS ARE HEAVILY EMBELLISHED. THERE IS A TOUGH MEDIEVAL FEEL THROUGH-OUT, APPEARING IN FIERCE STUDDED CORSETS AND CAGE-LIKE SKIRTS WITH HARNESS DETAILING. LEATHER IS A KEY FABRIC, AND IS OFTEN DECORATED WITH HAND-CRAFTED, HEAVILY-ENCRUSTED STUDWORK. FOOTWEAR HAS STRAPPING AND HARNESSING TOUCHES. A BLACK CHIFFON TOP HAS STRUCTURED LEATHER STRAPPING AND SILVER BUCKLES, WHILST A BLACK LACE SHIRT FEATURES LEATHER PANELS. THE SILHOUETTE IS SEXY, STRUCTURED AND SHORT.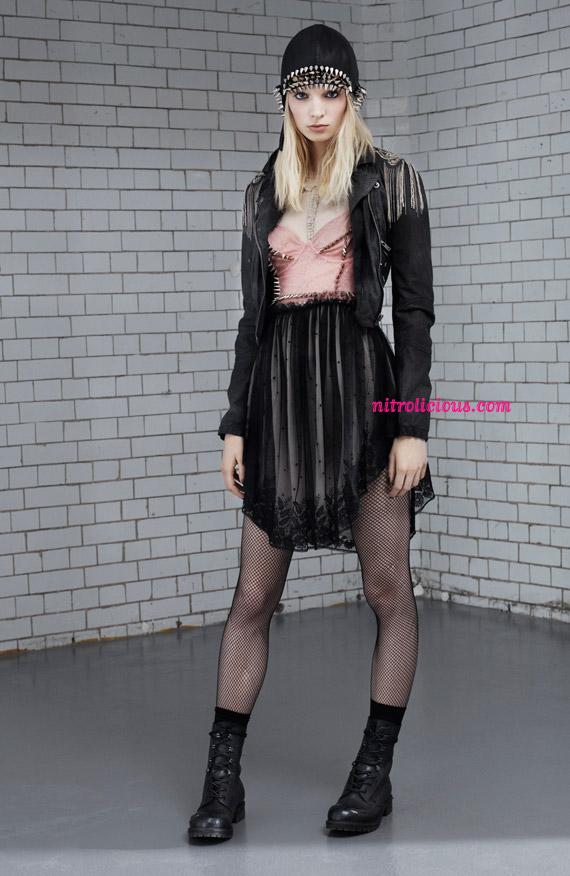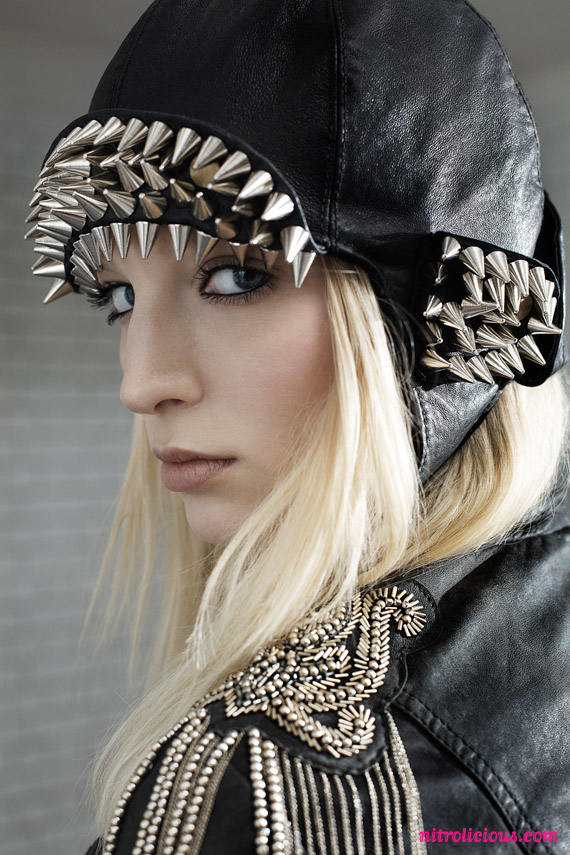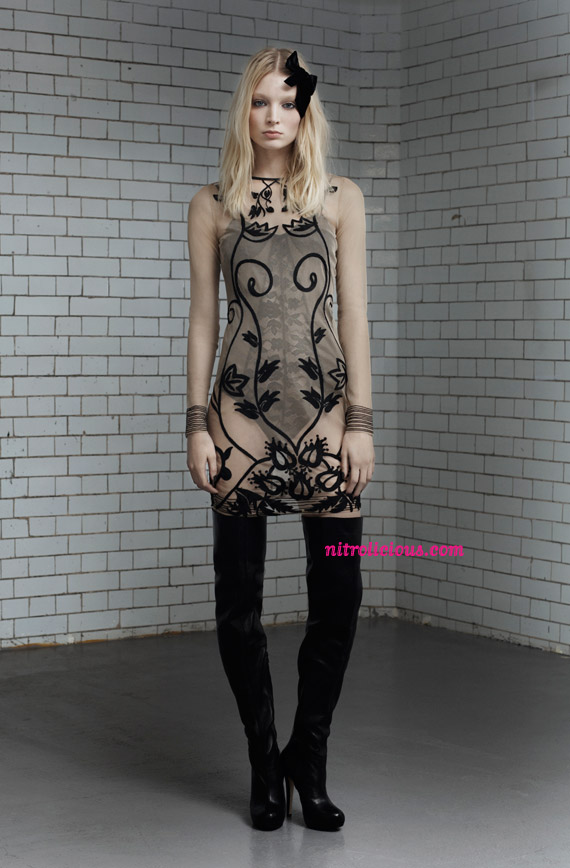 Tags: