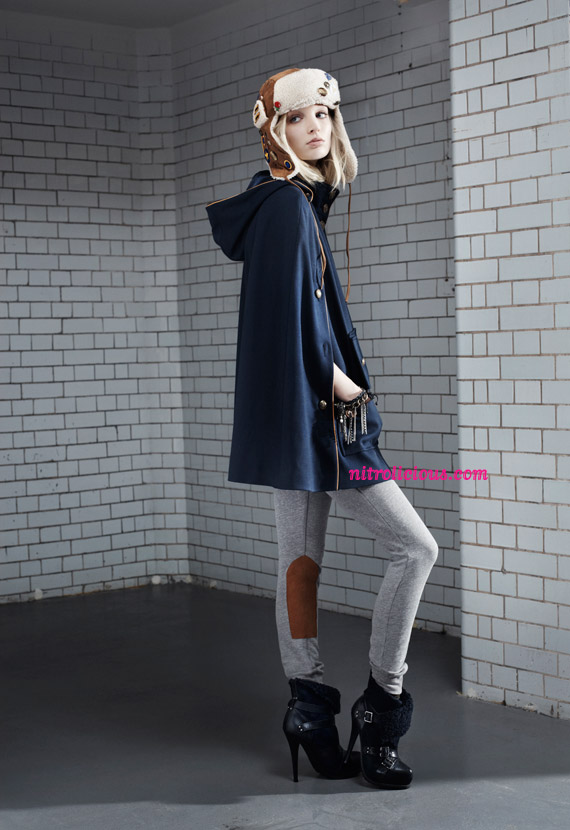 Photos courtesy of Topshop
As usual Topshop's collections are separated into four categories, so I will be posting each one separately. I've already seen the Fall/Winter 2010 collection in person and it is pretty damn amazing, there are so many pieces I must have! Seriously can't wait till fall! Be sure to check back for the other 3 lookbooks!
First up, The Outsiders, featuring "the best of Britain's heritage pieces and deconstructs them to create a modern feel." More pics and info after the jump…
> Topshop Fall/Winter 2010 'Dark Nouveau' Lookbook
TRADITIONAL FABRICS ARE PUT INTO NEW AND UNEXPECTED SHAPES; WORSTED, PLAID, TWEED AND DENSE MELTON ARE GIVEN A TWIST IN CUT OR DETAILING. A NAVAL INFLUENCE KEEPS THE LOOK FRESH, MIXING MILITARY INSIGNIA, BADGES OF HONOUR AND SEA CADET FLOURISHES. ELEMENTS OF HUNTING, SHOOTING AND FISHING PERVADE THIS TREND; THE JODPHUR AND THE EQUESTRIAN STYLE JACKET ARE KEY, AND PRINTS TAKE INSPIRATION FROM BIRDWATCHING.

BARBOUR JACKETS ARE REWORKED, PARKAS HAVE FAKE FUR COLLARS AND TRIMS, AND THE PEA COAT IS UPDATED WITH A KICK FLARE SILHOUETTE. ARAN AND GUERNSEY KNITS ARE OVER-SIZED AND HAVE A BOYFRIEND FEEL. OUTERWEAR IS KEY: A KHAKI CAPE HAS SHEEPSKIN DETAILING AND UNFINISHED EDGING, A TOUGH OLIVE LEATHER COAT IS LINED WITH SHEEPSKIN, AND A NAVY WOOL CAPE WITH TOGGLES HAS A CHECKED LINING. WAXED FABRIC APPEARS ON BAGS, STRAPS AND COATS, AND WADER-STYLE BOOTS HAVE GARTER-STRAP DETAILS. ADDITIONAL DETAILS INCLUDE THERMAL LEGGINGS AND CHUNKY SOCKS.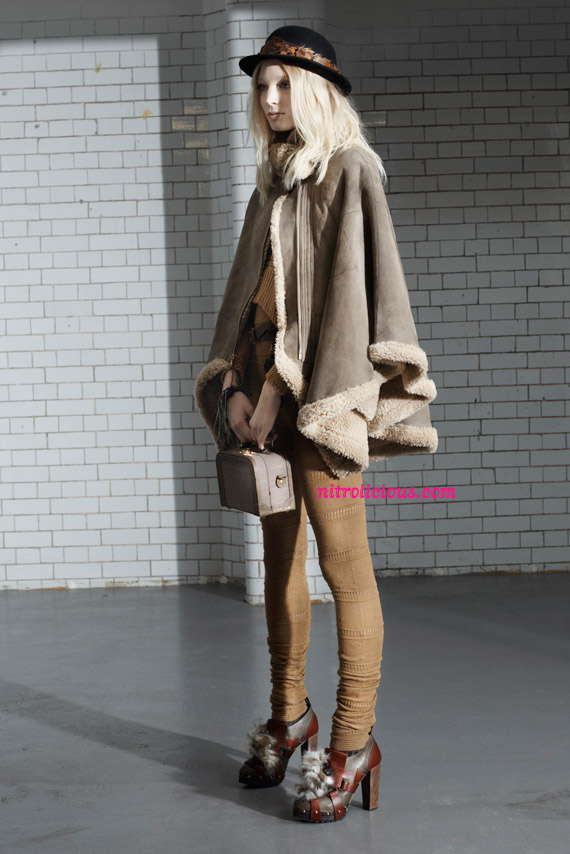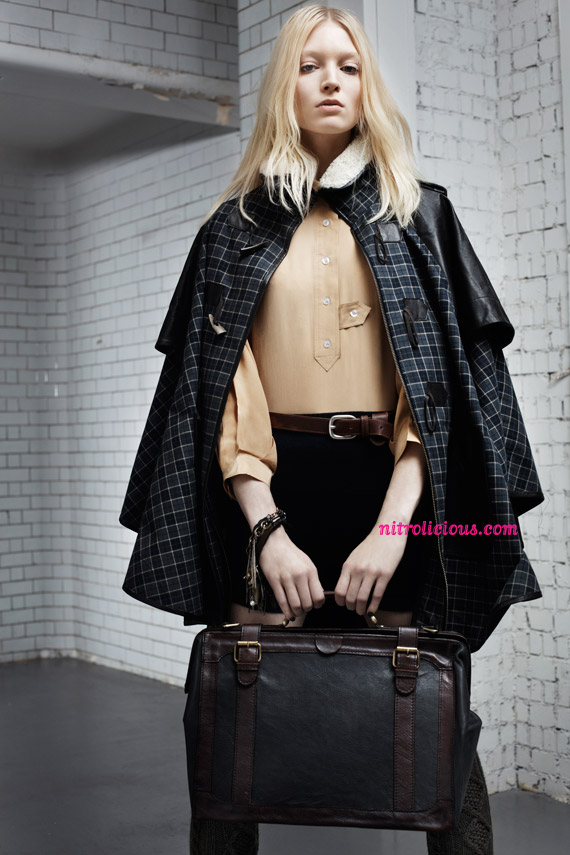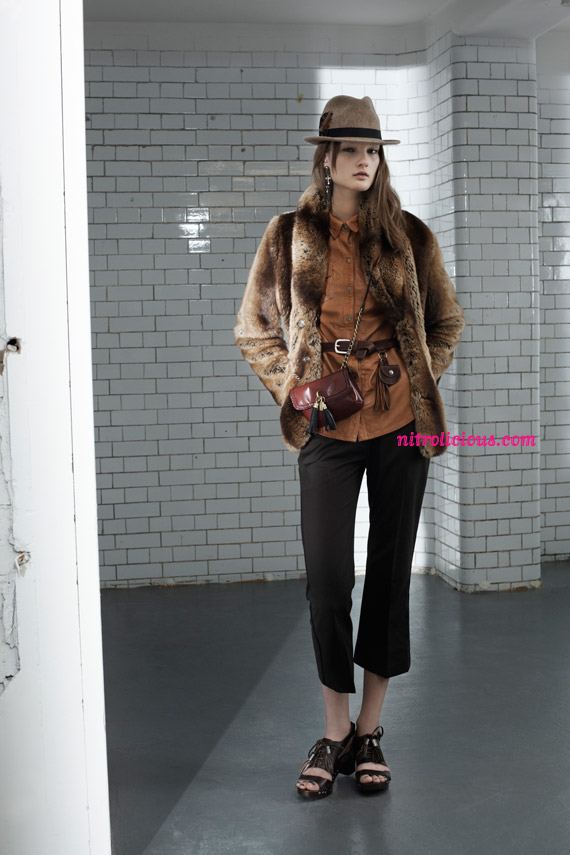 Categories: fashion handbags jewelry/accessories shoes topshop
Tags: