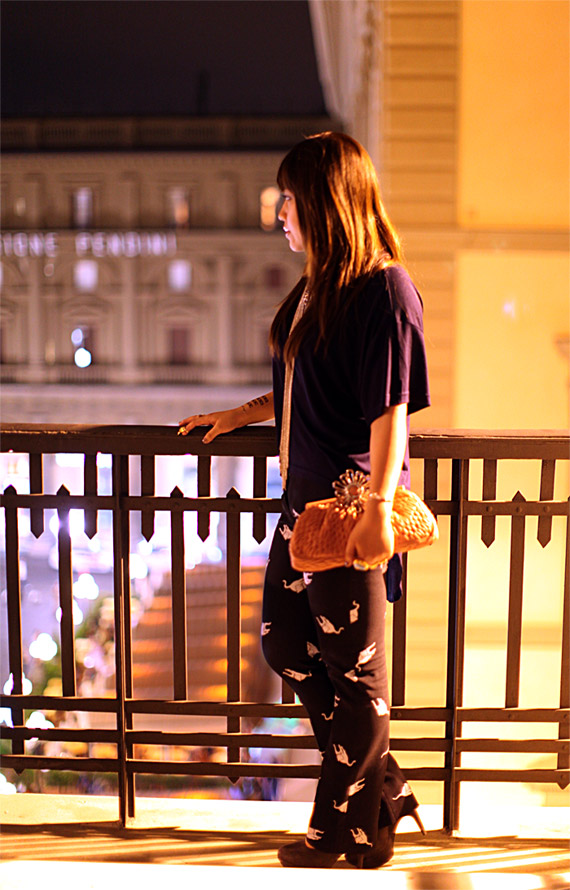 So sorry for the lack of updates, I've just been traveling around quite a bit this month and haven't really had the time and energy to sit down and bang a post out. This is a quick post before I hit the sack, beat! Thanks for all the emails and messages on my phone checking in on me, I'm fine. I promise more frequent posts to come…
I still have a bunch of Florence pictures to post, they'll all be coming soon. But here are some images from LuisaViaRoma.com's 10th Anniversary Party, happy birthday! For the special event, I finally used some my Chanel Les Trompe L'Oeil Temporary Tattoos!
Outfit: Navy Top (bought in HK), Miu Miu Spring 2010 Cat Print Pants, A(r)mor Jewelry Frenge Necklace (courtesy of A(r)mor), YSL Imperiale Ankle Strap Pumps and Miu Miu Spring 2010 Clutch (many thanks to EA)!
> Luisa Via Roma Firenze4Ever Styling Lab ~ Day 1
> Luisa Via Roma Firenze4Ever Day 1: Styling, Mayor & Nove [Part 2]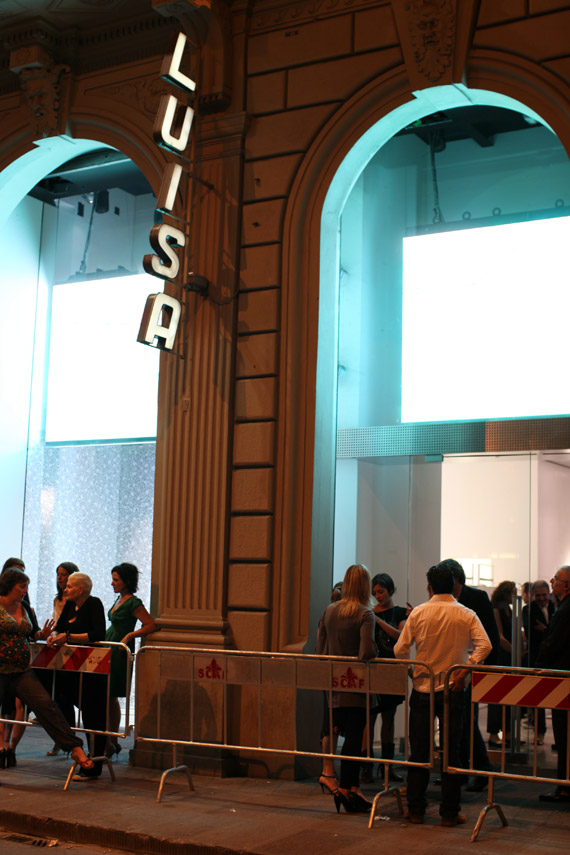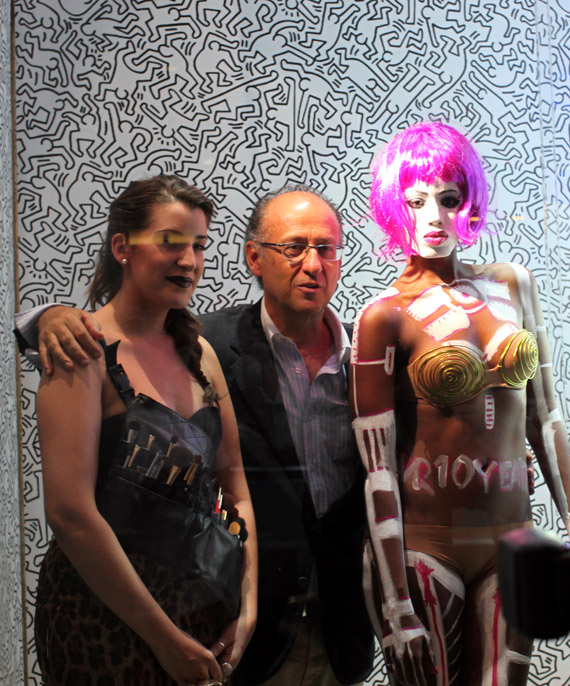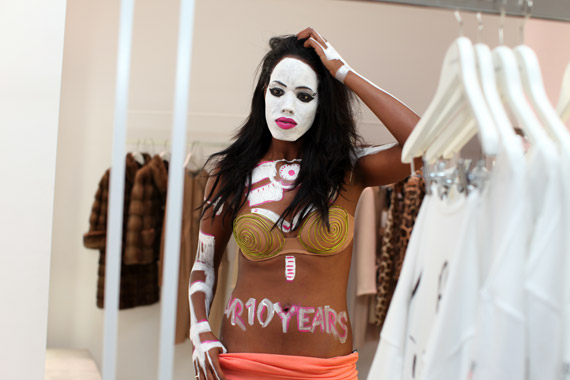 Luisa Via Roma's owner, Andrea Panconesi and Me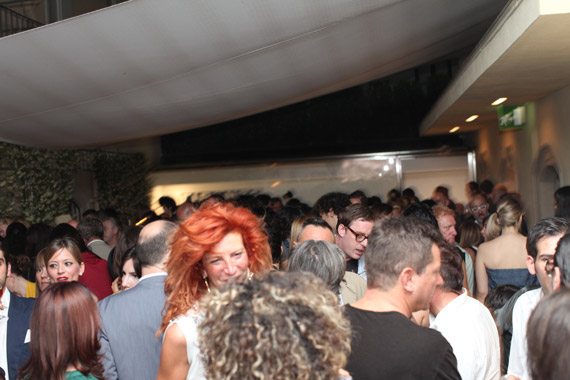 The party was super packed inside…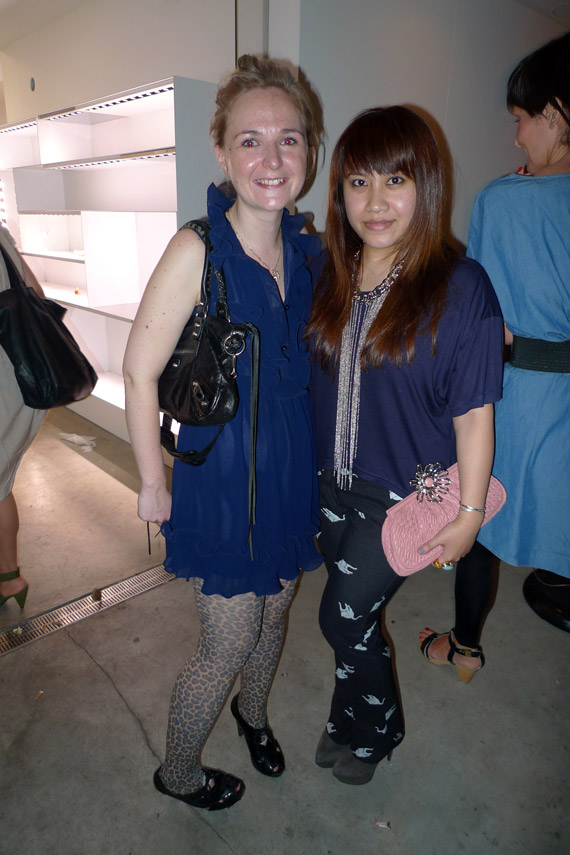 Sammi (Luisa Via Roma) and Me, she was my go-to-girl in Firenze!
Categories: entertainment/events fashion outfits travel
Tags: