Tuesday night, I attended HP's pre-screening of Sex and the City 2 (yes I attended the premiere and watched it again) at the Paris Theater followed by themed after-party at Bergdorf Goodman.
The night started at Millennium Hotel for a press pre-party featuring HP's Spring 2010 products and of course all things butterfly from Vivienne Tam. Following the pre-party, limos escorted us to the Paris Theater to watch the movie, in the audience I spotted Prabal Gurung, Ivanka Trump, Liya Kebede and Nigel Barker. Popcorn, soda and candy were provided to make the movie watching more pleasant, although I can't say I loved the movie, but I sat through the 2.5 hour movie again since I had great company. I'm not going to spoil the movie or talk about it too much but it was quite funny (especially Samantha) and some great outfits. It's a decent movie but don't expect it too much from it. The movie opens today (May 27th) so go see for yourself! Are you going to watch the movie?
After the movie we followed the red carpet over to Bergdorf Goodman, the themed after-party was complete with belly dancers, Middle Eastern food and fabulous Sex and the City 2 inspired windows. One of the highlights of the party was the HP photo booth, I got to take pics with my fellow bloggers, HP PR friends and got them printed on the spot! It was fun times, many thanks to YM for taking all the great photos and HP for the amazing event!
Outfit: Zara Strong Shoulder Top, Miu Miu Spring 2010 Sparrow Print Pants, H&M Necklace (courtesy of H&M), YSL Patent Croc Pumps, Miu Miu Spring 2010 Sparrow Clutch, H&M Four Finger Ring (courtesy of H&M), YSL Ring and nOir Jewelry Stack Pyramid Rings. *Many thanks to EA!*
At the Millennium Hotel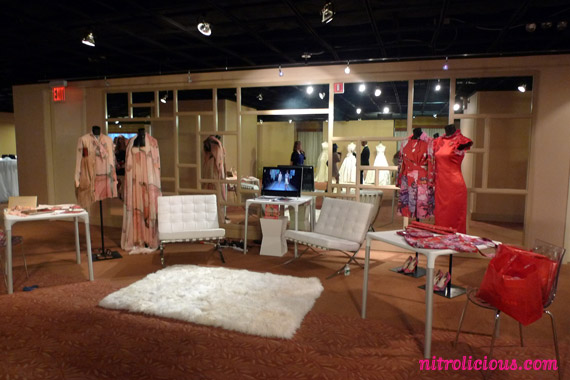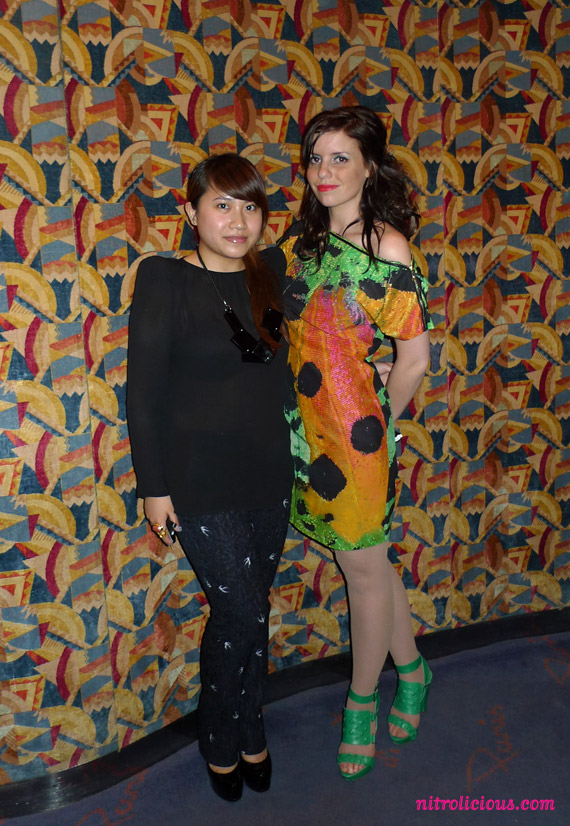 Me and Jordana at the Paris Theater
—-
Arrived at Bergdorf Goodman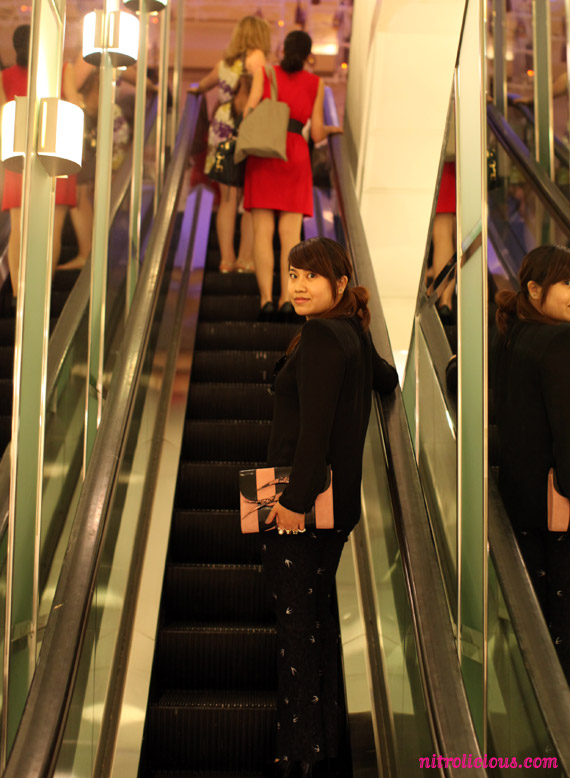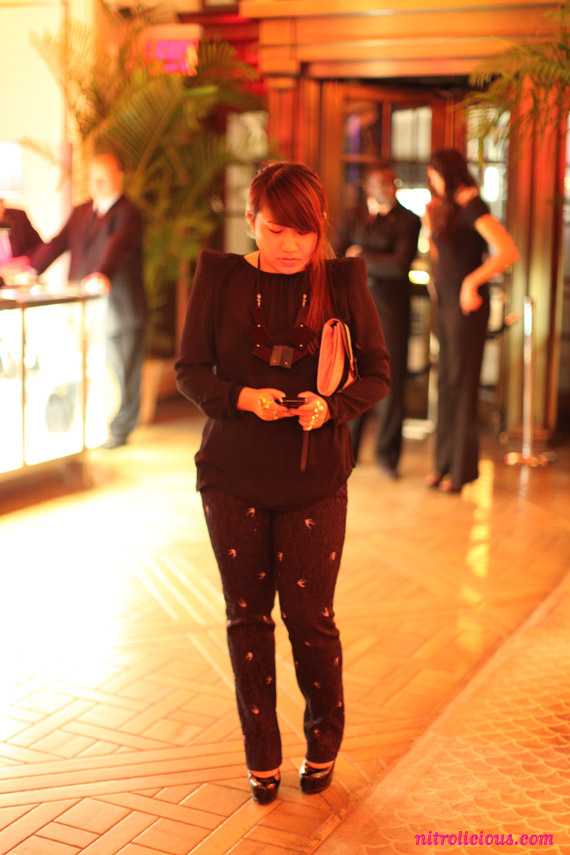 Busy…on Twitter!

Ran into Vivienne Tam when I got into Bergdorf, she looked fab!
Categories: entertainment/events fashion gadgets handbags movies outfits
Tags: