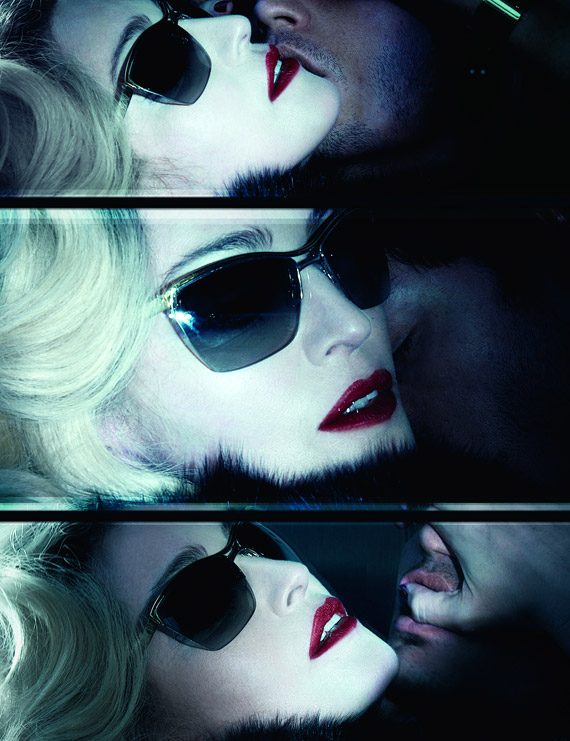 Photos courtesy of Luxottica
A couple months ago, you've seen the first look at Madonna's first eyewear collection with Dolce & Gabbana called MDG. Madonna collaborated with Domenico Dolce and Stefano Gabbana with the first six styles which release this month. The collection bears the MDG logo and are manufactured by Luxottica. Madonna is also the face of the ad campaign, shot in New York by Steven Klein, featuring Madonna as the mysterious and sensual star of a noir film caught on camera in the company of an intriguing man played by super model Tyson Ballou. To lend a cinematographic feel, the campaign was shot with a video camera and the snapshots appear as frames of a short film while the layout of the prints recalls that of an old-fashioned movie film. The voyeuristic images metaphorically evoke the essence of a star such as Madonna: admired, spied, adored, pursued and desired, but never fully revealed, shrouded as she is in dark glasses and mystery. Each style is available in a range of colorways and are starting this month at Sunglass Hut.
"Designing an eyewear line with Madonna was a new experience for us. The oversized and wraparound designs are sexy and very feminine, like our clothes. Madonna's creative contribution and unique point of view were key, even in designing the MDG logo" remarked Domenico Dolce and Stefano Gabbana.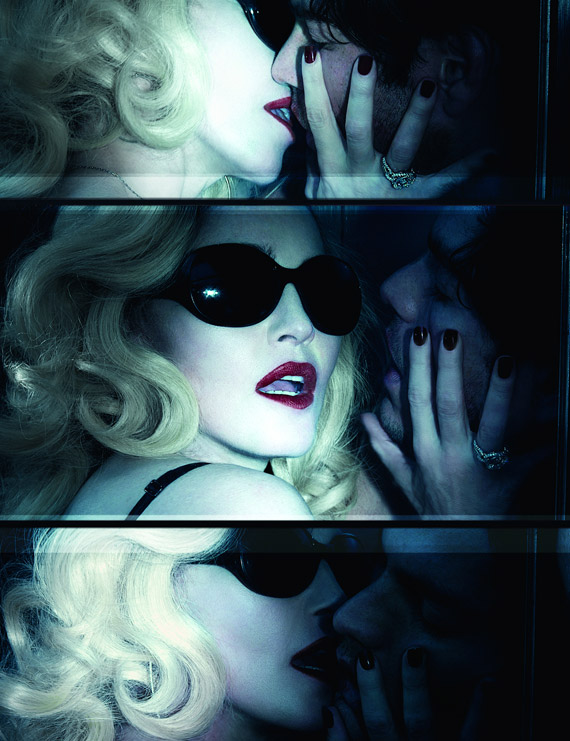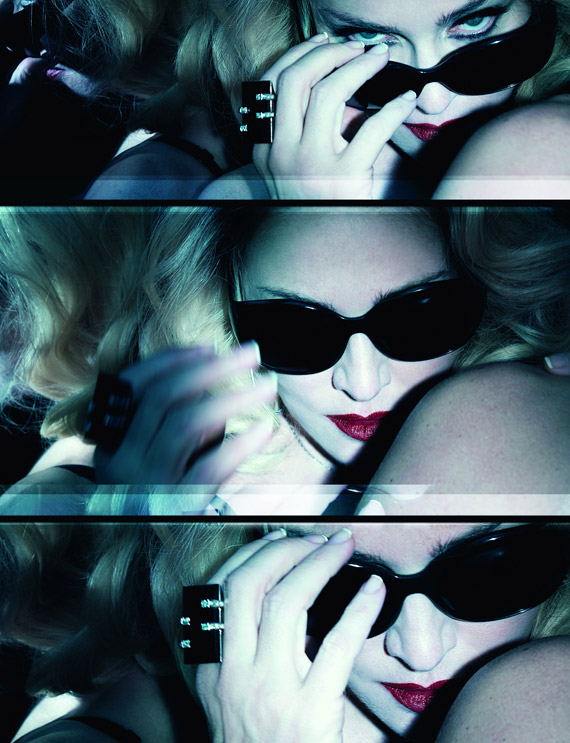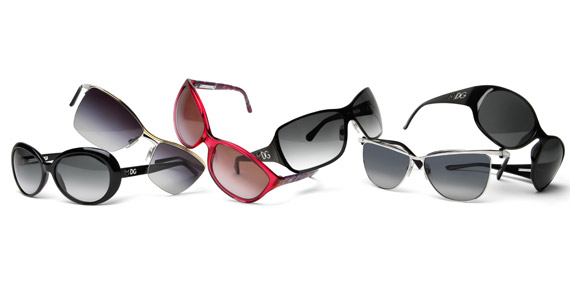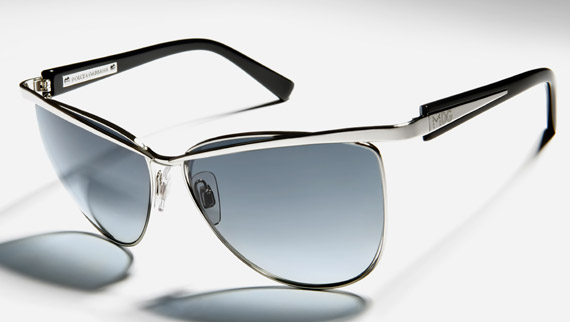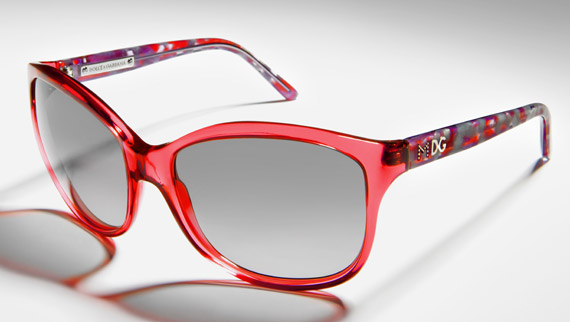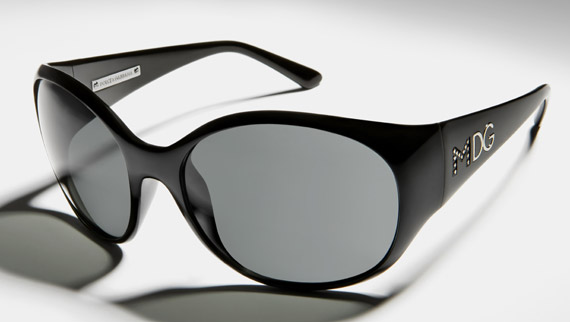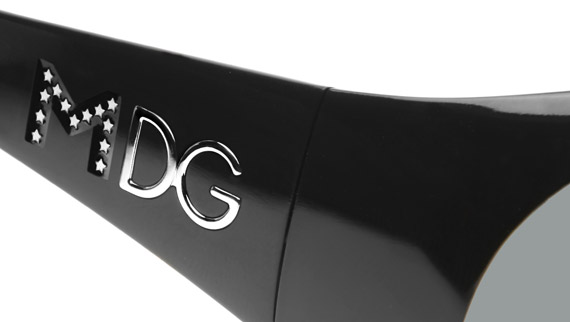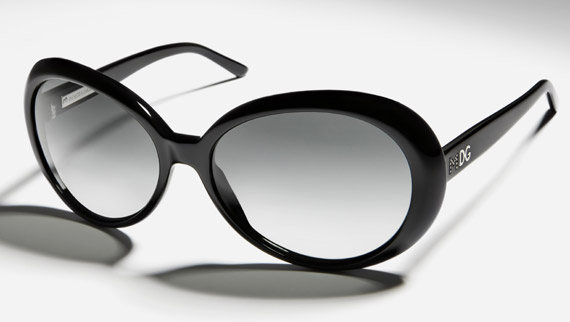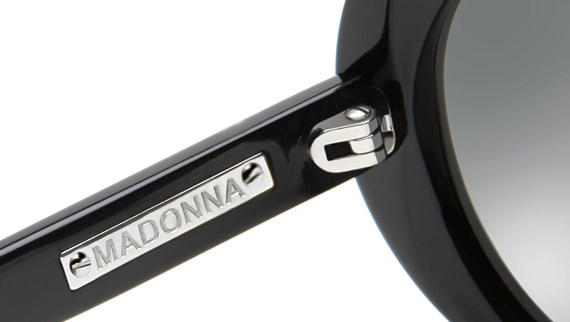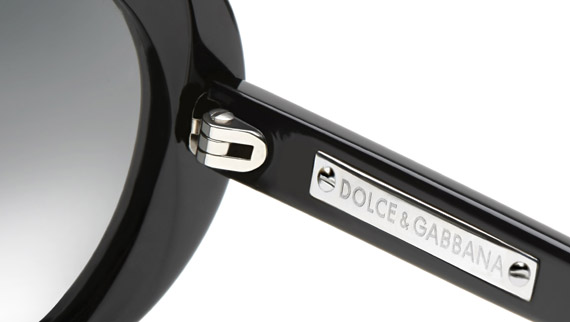 $30.0 BUY IT NOW 0hr 20mins

$191.25 BUY IT NOW 0hr 23mins

$49.99 0 bids 0hr 33mins

$190.0 BUY IT NOW 1hr 3mins

$310.0 BUY IT NOW 1hr 46mins

$318.0 BUY IT NOW 2hr 29mins

$289.0 BUY IT NOW 2hr 29mins

$89.0 BUY IT NOW 2hr 45mins
disclaimer
Categories: celebrities fashion jewelry/accessories sunglasses
Tags: