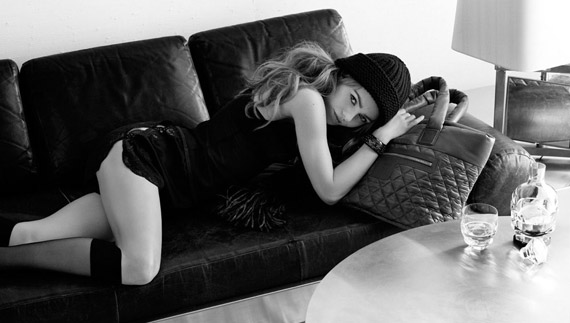 Photos courtesy of Chanel
Last Wednesday, I was invited to Chanel to preview the newest "Coco Cocoon" collection featuring Vanessa Paradis as the new face of the collection – she is also the face of Rouge Coco. Unfortunately no pictures were allowed in the showroom but here's a look at the ad campaign and the behind-the-scenes where Karl Lagerfeld shot Vanessa Paradis at Studio 7L in Paris.
"I have often photographed her for magazines or advertising campaigns and each time it's a pleasure," explains Karl Lagerfeld in between shots. "She really gives the impression that she is instantly on your level when you are working with her. People think she's wonderful. She plays the game spontaneously, she is super natural. And above all, she creates harmony all around her. We have formed a real bond in our working relationship. She has been to my studio a number of times, and it's as if she were coming to the house for dinner."
Like the first collection, the fall/winter 2010 takes inspiration from the softness of a down-filled jacket, or the gentle feel of a cozy blanket in soft calfskin featuring the legendary diamond-shaped quilting. The line is available in a variety of sizes, styles (bowling bags, messenger bags, clutches, backpacks and a suitcase trolley bag) and colors (black, cobalt blue, charcoal grey, light grey, silver, chocolate and ivory) in nylo, lambskin or washed and textured calfskin, and newly added orylag fur and matt-finish alligator skin. I want the backpack and the trolley, so dope! Chanel can do no wrong in my eyes!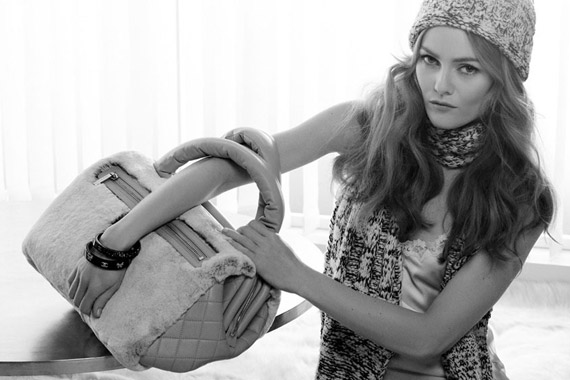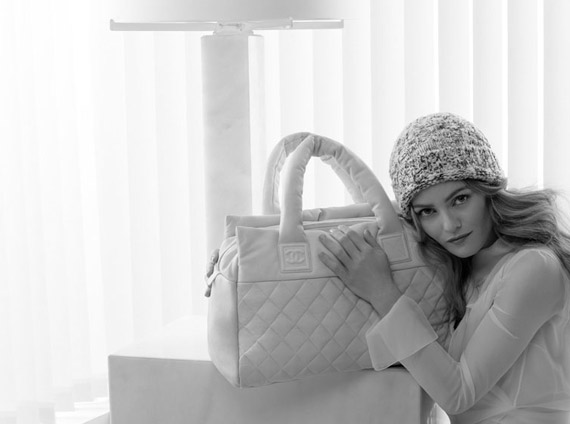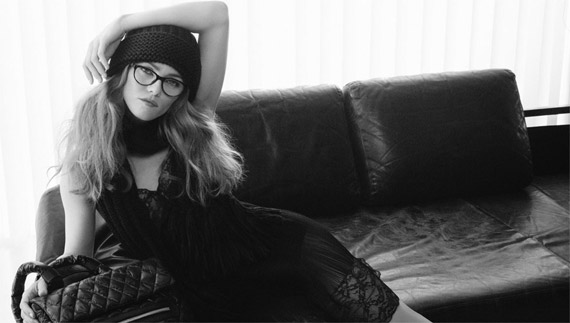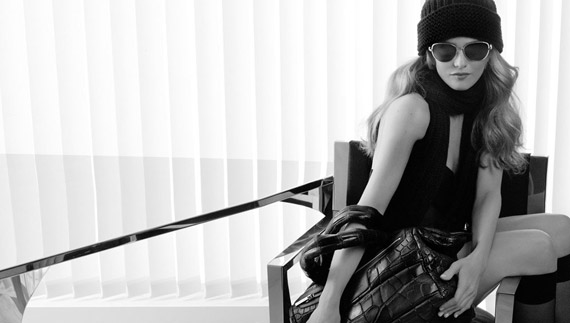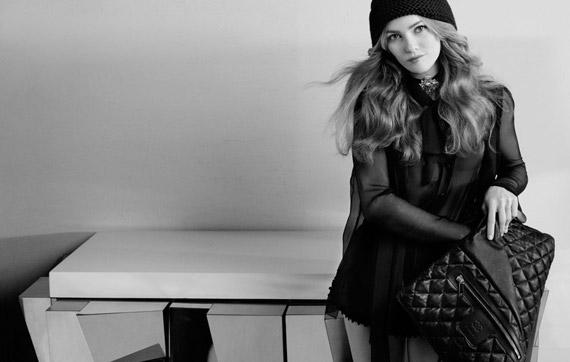 Categories: celebrities fashion handbags jewelry/accessories
Tags: