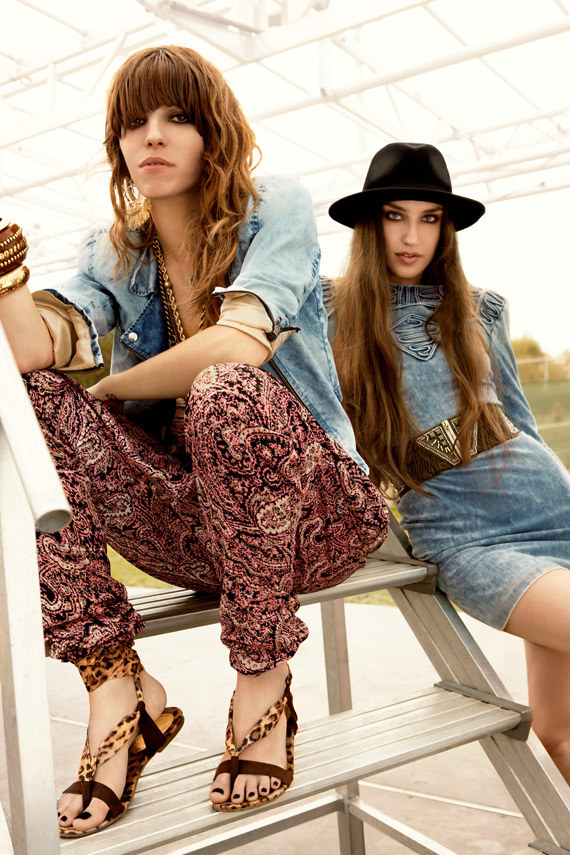 Last week you've got the first look at the products from the H&M Fashion Against AIDS 2010 Collection, now here's a peek at the ad campaign featuring Lou Dillon Doillon and Elizabeth Jagger. There are also behind-the-scenes photos from the campaign shoot. Lucky for those that won VIP three-day tickets to Coachella from H&M, unfortunately I don't have enough time to attend- hope you guys have a blast!
On May 20, 2010, H&M will launch its third Fashion Against AIDS campaign. H&M will be launching its first festival collection ever, 25% of sales will be donated to youth HIV/AIDS awareness projects. Sold in Divided youth departments, the collection for both girls and boys will encompass the entire festival experience -from clothes and accessories to tents and sleeping bags, raising funds to promote the message of safe sex.
For the full collection preview and price list, check here.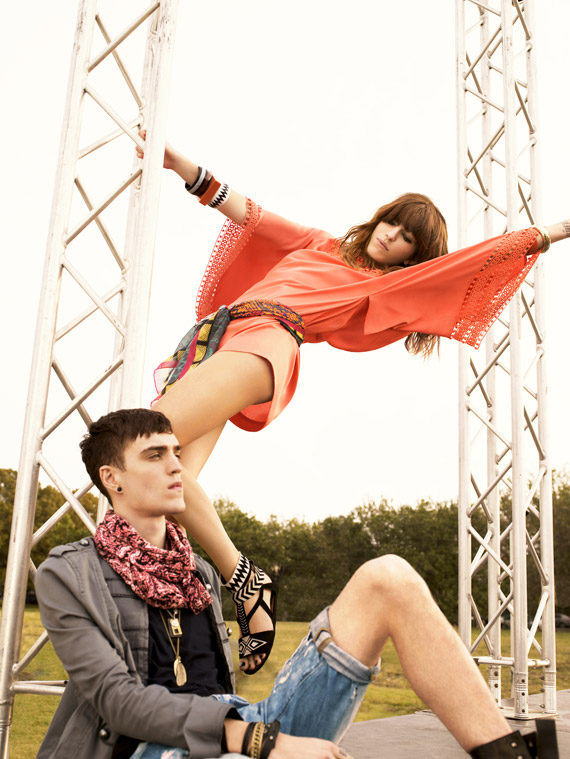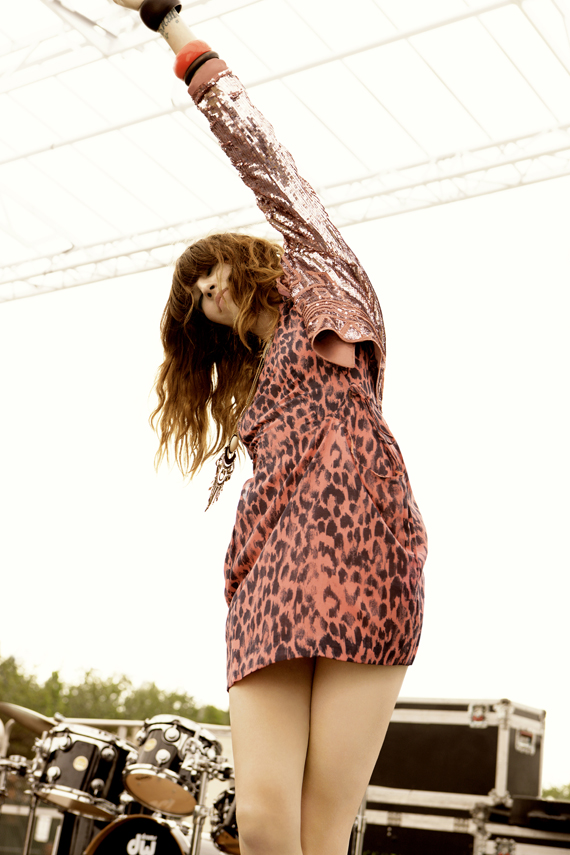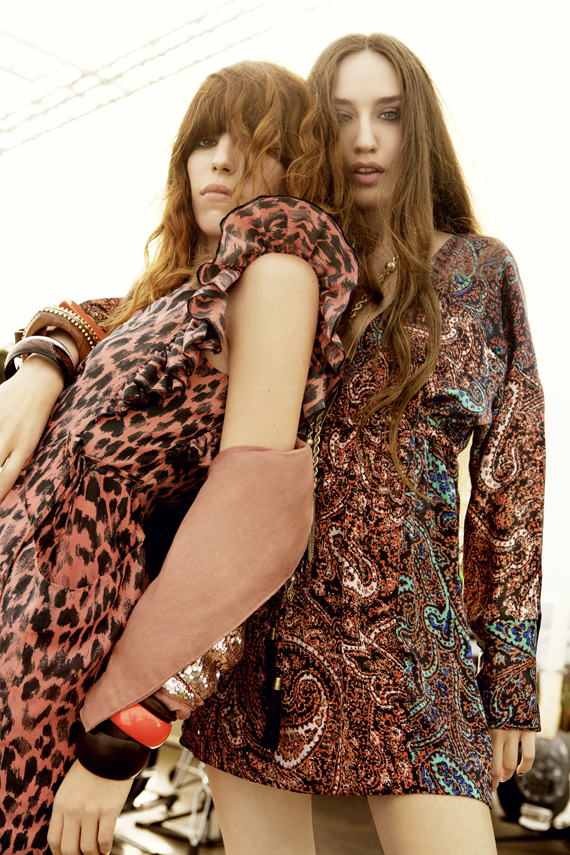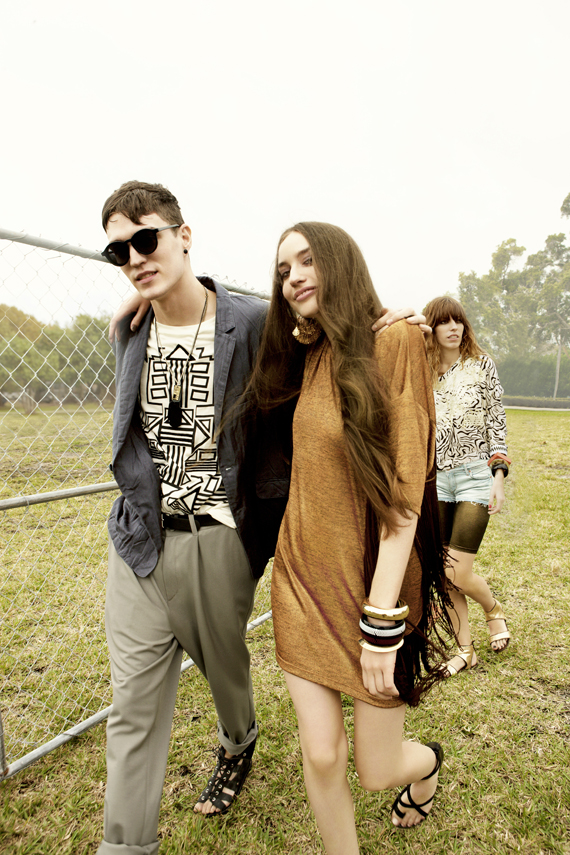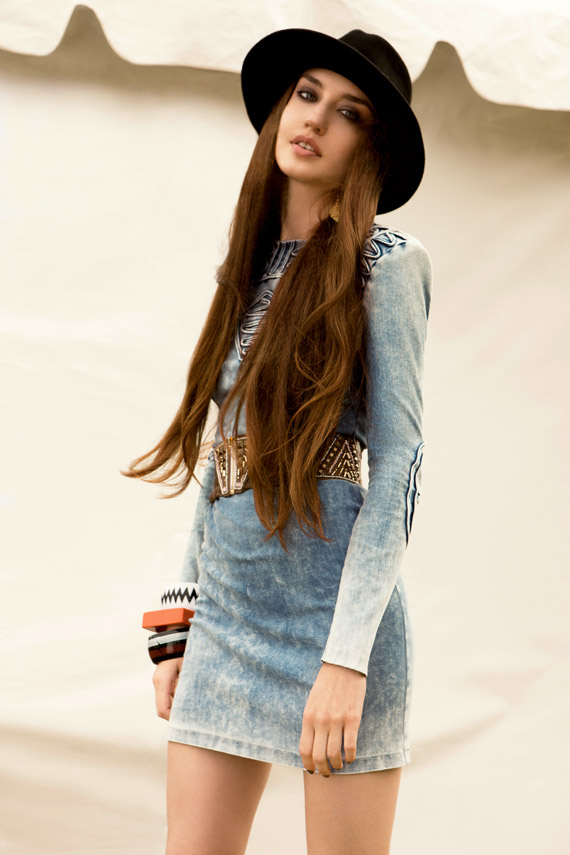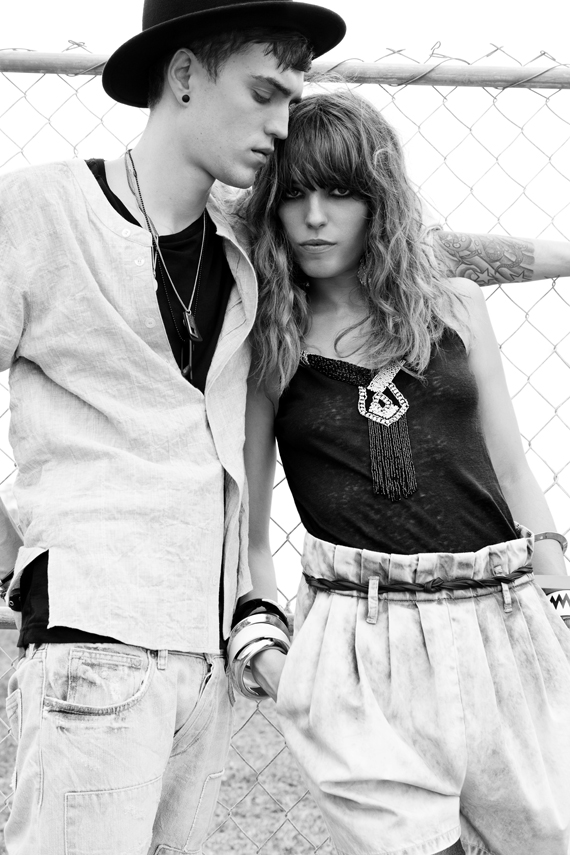 Categories: celebrities fashion h&m jewelry/accessories mens shoes
Tags: