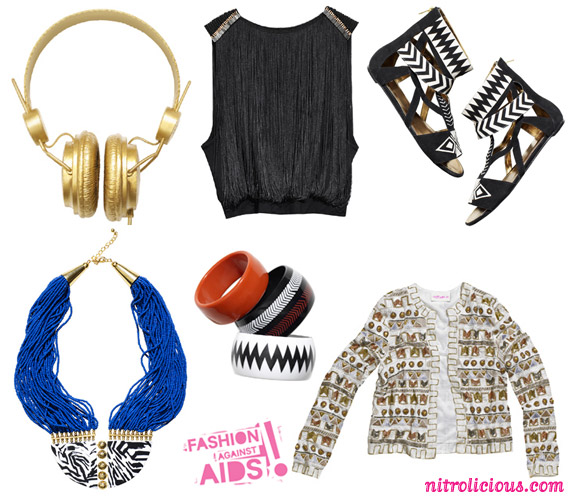 H&M is taking it's Fashion Against AIDS (FAA) collection to more fashion pieces rather than have celebrities endorse in T-shirt designs this year. The summer festival season is one of the most exciting times of the year, and H&M is taking FAA to Coachella (have you entered the H&M Coachella Twitter Contest?)!
On May 20, 2010, H&M will launch its third Fashion Against AIDS campaign. H&M will be launched its first festival collection ever, 25% of sales will be donated to youth HIV/AIDS awareness projects. Sold in Divided youth departments, the collection for both girls and boys will encompass the entire festival experience -from clothes and accessories to tents and sleeping bags, raising funds to promote the message of safe sex.
Anne-Sofie Johansson, H&M's head of design describes, "For me, festivals are unique and inspirational places, as they unite both music and fashion. To hear your favorite bands, to see and meet creative people gathered together from all over the world and sporting different looks is really inspiring to me. And it's very important to make people aware of HIV and AIDS. We want to contribute in the fight against the disease by donating a portion of the sales from this collection."
The style of the festival is a global trend that's all about freedom of expression and shared experiences. For girls, fashion this summer means a mix of rock, bohemia and glamour, with added ethnic touches, such as denim hot pants or patterned leggings matched with embellished tunic tops. Maxi-dresses can be sexy and tough paired with a leather jacket. Gladiator shoes, chunky bracelets, wide belts and beaded necklaces complete the look, with tribal print headphones to give it an extra twist. For guys, it's all about looking like you're in the band; skinny blazers and jackets, faded and patched denim jeans and cropped shorts, embellished vests, paisley sleeveless t-shirts and the essential rocker's hat are all part of the picture. There are tents, sleeping bags and even fold-up chairs for when new friends come back to the evening campfire.
Loving the collection, so much fun! And the prices are so really good too, can't wait till it releases!!!
For the ad campaign featuring Lou Dillon and Elizabeth Jagger, check here!
WOMEN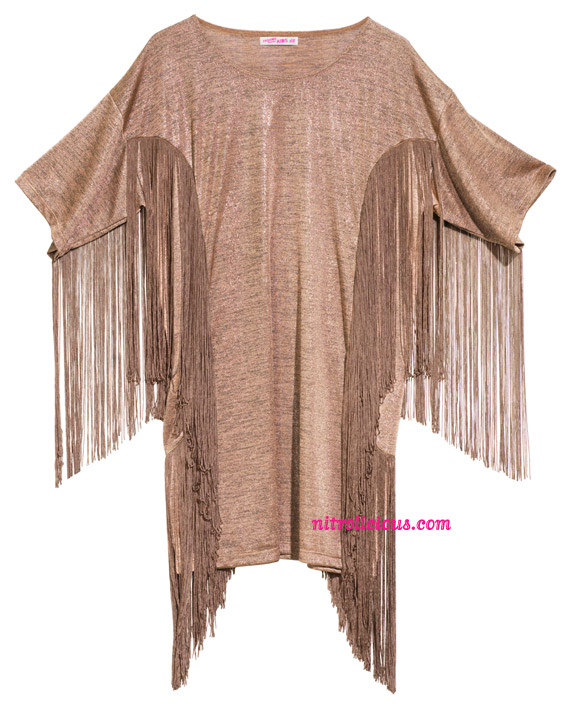 USD 29.95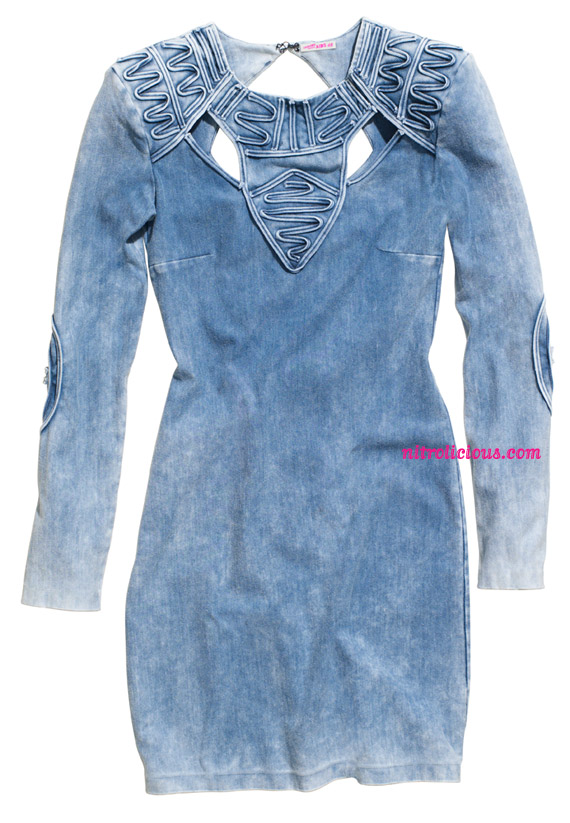 USD 34.95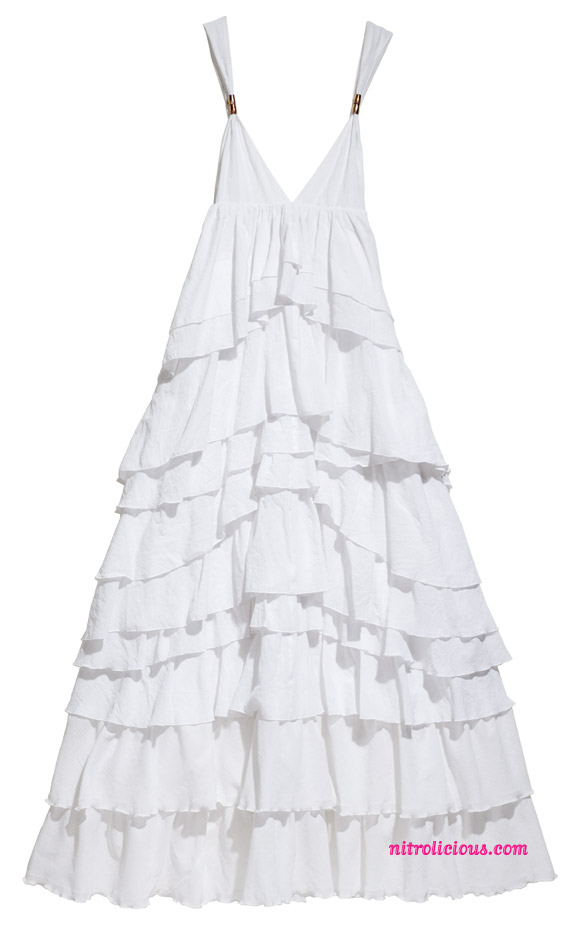 USD 49.95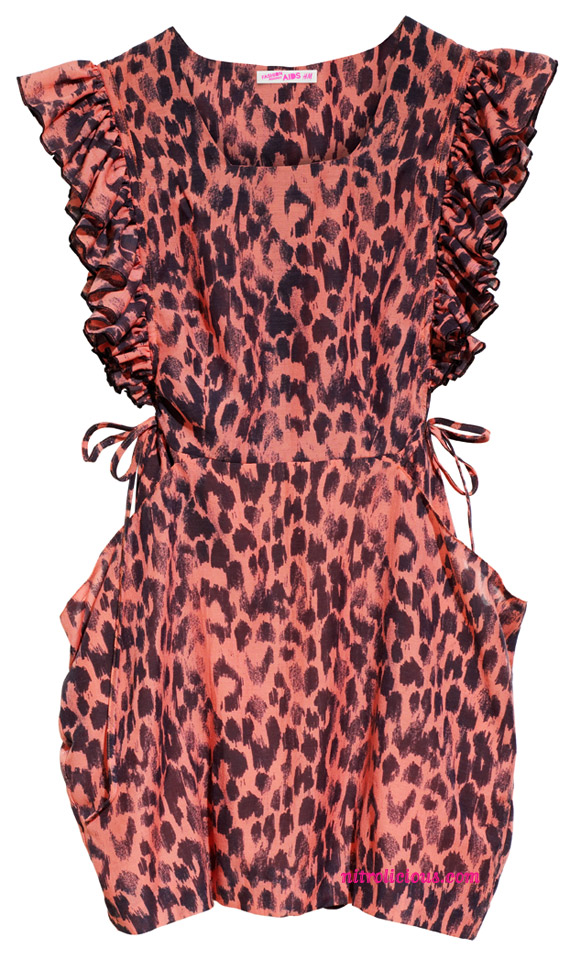 USD 24.95

USD 69.95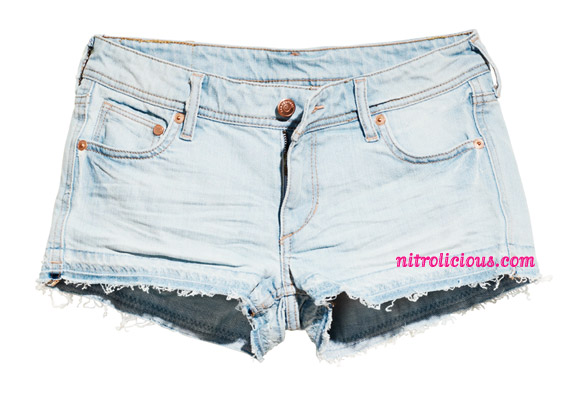 USD 24.95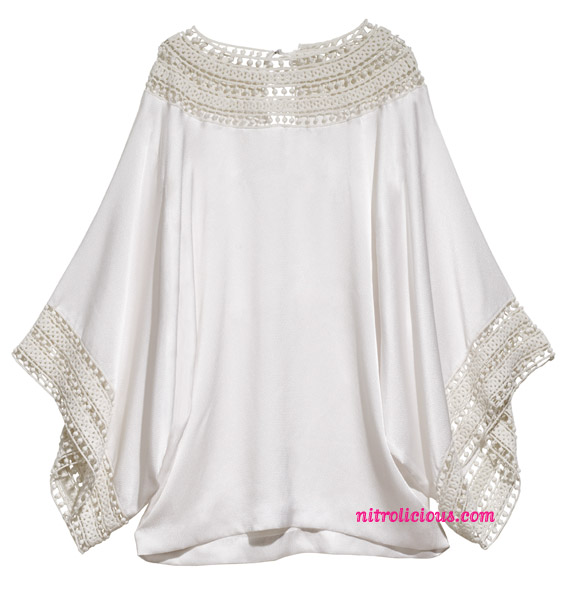 USD 34.95
Categories: fashion gadgets h&m jewelry/accessories mens shoes
Tags: