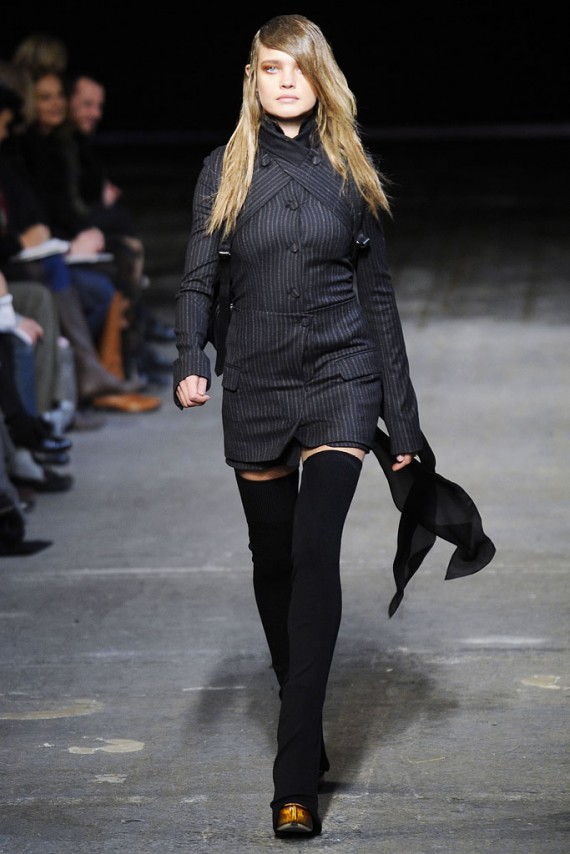 Photo: Marcio Madeira / FirstView.com
Did anyone catch Alexander Wang's Fall 2010 fashion show live stream on SHOWstudio and broadcast at Times Square? Wang's show is def one of the hottest tickets at New York Fashion Week, for fall he was inspired by Wall Street's Masters of the Universe which is opposite of his spring collection– from sports-inspired to sexy pinstripe suited looks. The collection featured deconstructed pinstripe suits matched with black backpacks, tailcoats, cropped blazers and tops, lots of velvet (seems to be a trend for Fall 2010), lace, sheer mesh, draping, leather and thick ribbed thigh-high legwarmers pulled down over chunky heels. There are a few pieces here and there that I do like, how about you?
It was "about growing up, about progress," Wang said before the show. "It's a lot more sophisticated, more polished." Polished yes, but hardly proper. Wang knows his girl, and she's not following the office dress code.
Alexander Wang Fall 2010
Date: 02.13.2010 @ 5pm
Location: Pier 94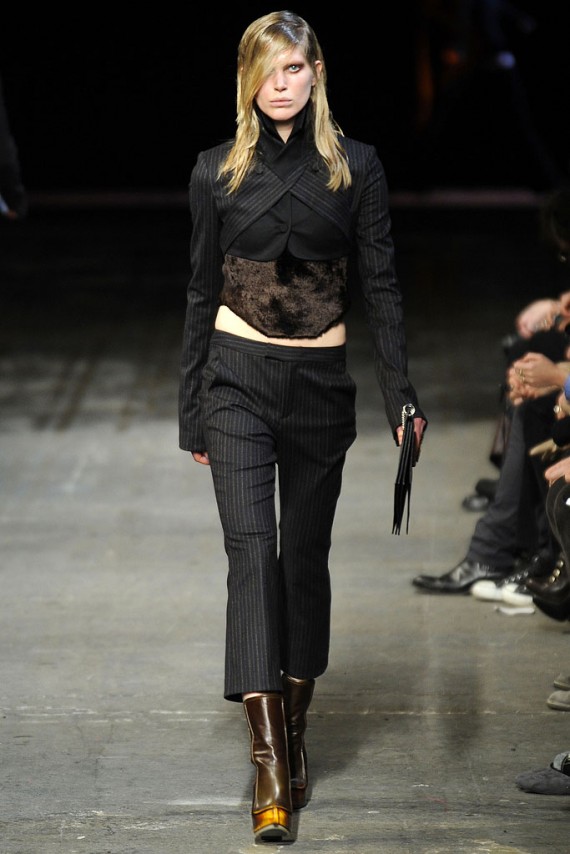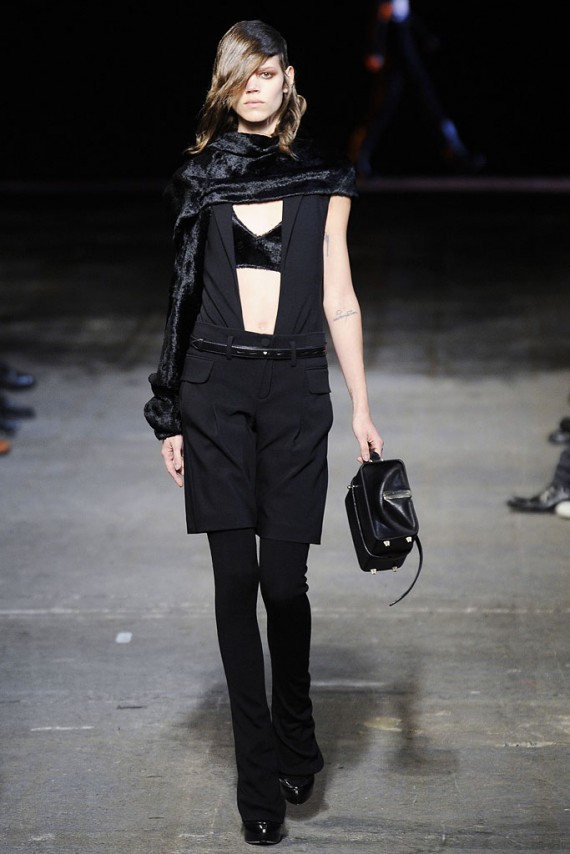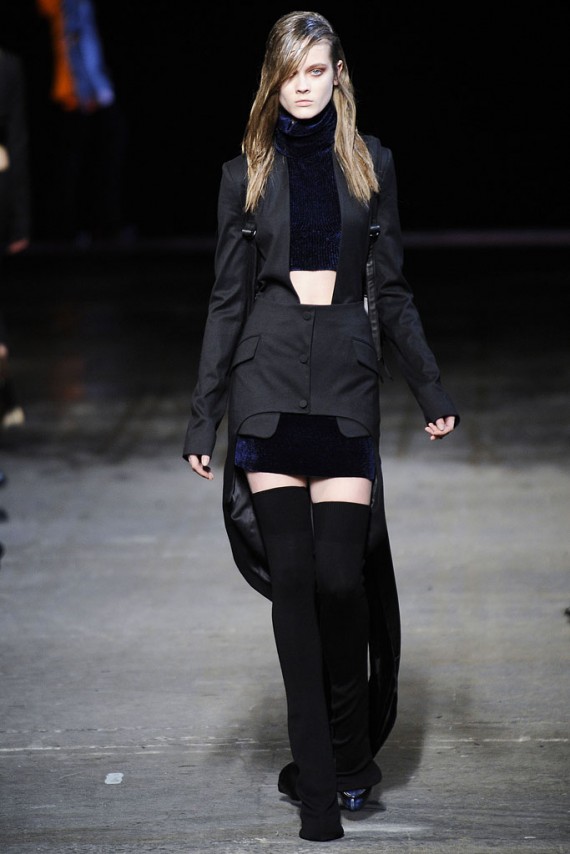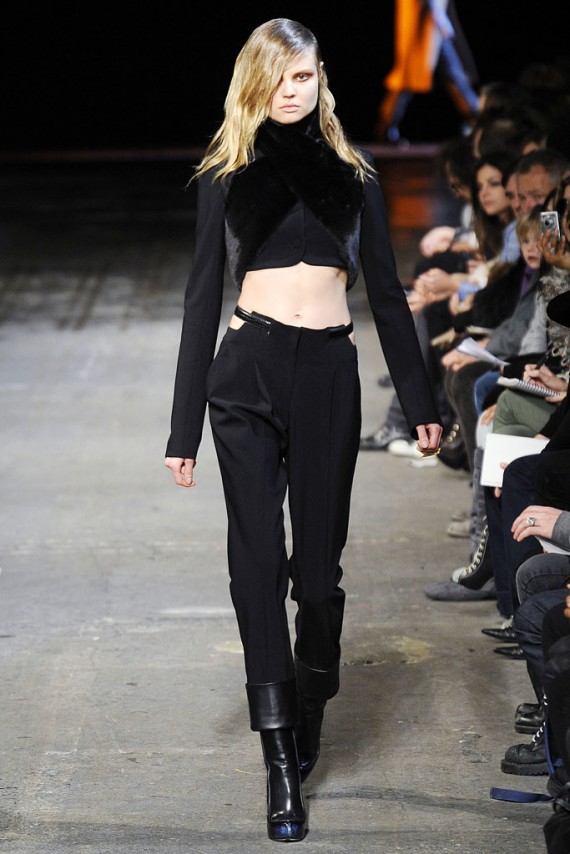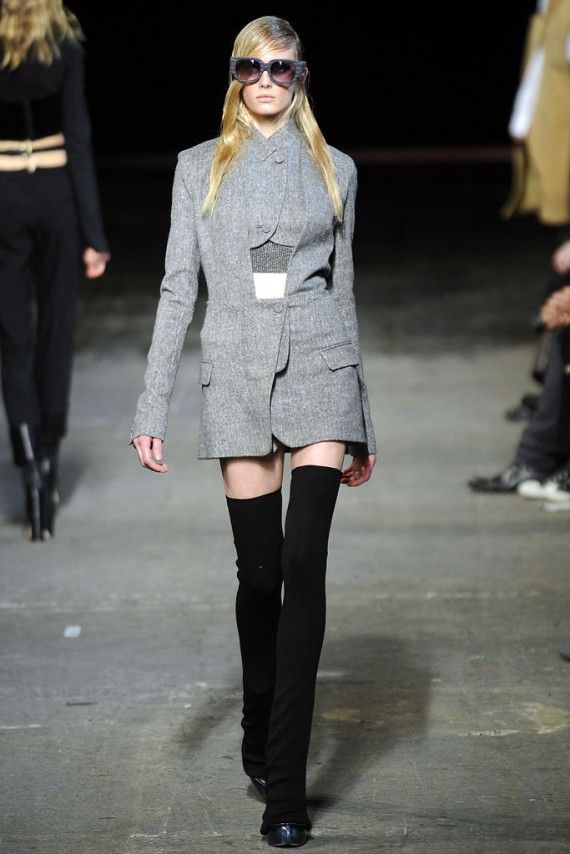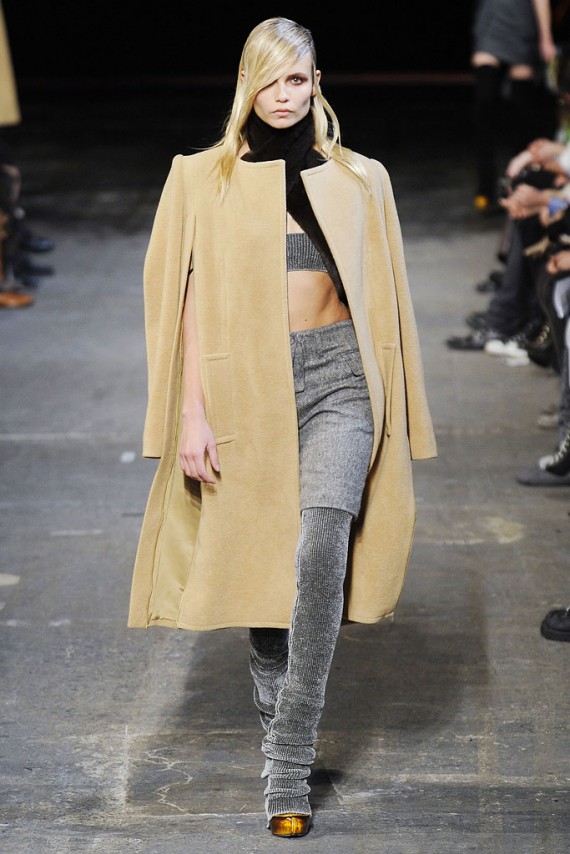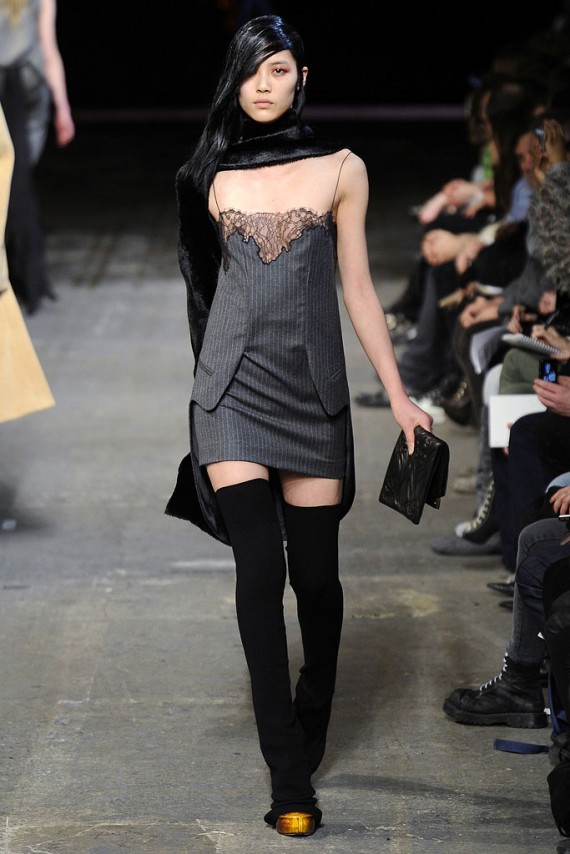 Categories: fashion fashion week new york fashion week nyfw
Tags: