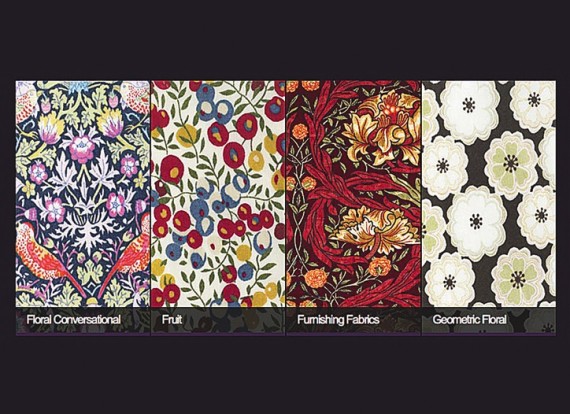 UPDATE 10:50PM: Images removed per Target's request, stay tuned for official images coming soon.
As we patiently await the release of the Liberty London for Target collection we finally have the first look at the home décor category. So far I'm loving the black/white floral chair, I'm super excited about this collab! According to Rima Suqi, there's also piggy banks, melamine plates and serving pieces, candles, and a bike (about $200)- wished she took a pic of the bike! Prices of the pictured: canisters $14.00 – $19.99, various bins $9.99 – $14.99, planters $9.99 each, gardening gloves $6.99 and peacock print pillow $19.99. Some with lids.Thanks to reader lucy92 for the tip. Do you like what you're see so far? Can't wait to see the full collection…
The line will feature apparel and accessories for women, men and children, home and other categories slated to bow on March 14th in Target stores and target.com. Liberty has also chosen its favorite pieces from the Target collection and will sell them in the London store starting April through December 2010.
Categories: home decor target
Tags: