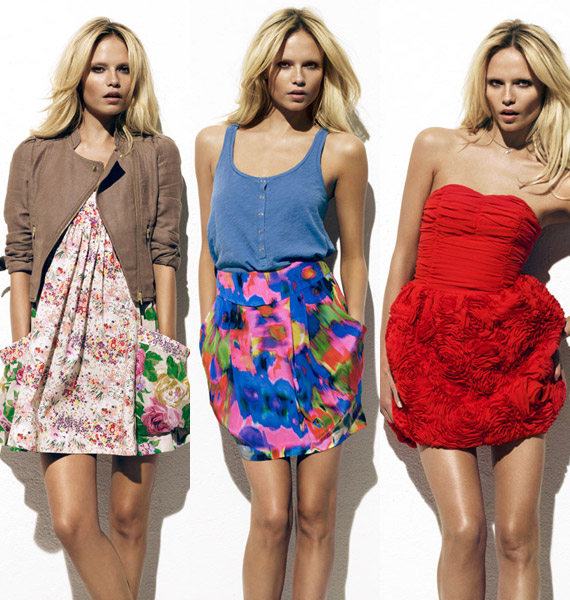 This spring, H&M is catering to those that are especially environmentally conscious with a new line called The Garden Collection. According to the press release, the romantic garden collection is made using organic and recycled materials. All the garments have been produced using sustainable materials or using recycled PET bottles or textile waste. Sustainable materials include: Organic cotton, cotton that has been grown without the use of hazardous chemicals; Organic linen, linen that has been grown without the use of hazardous chemicals; Recycled polyester, polyester made from PET-bottles or textile waste; and Tencel silky, renewable material produced with minimal environmental impact.
The collection's floral looks are inspired by chlorophyll-green gardens, sundrenched landscapes and even 70s hippie chic flower-power. The collection includes a feminine chiffon dress made from recycled polyester with a colourful garden print, a pinafore dress in organic cotton with romantic roses and a smock dress in organic cotton with an ethnic floral pattern. An organic cotton top in a small floral design or a frilly chiffon top made from recycled polyester can be combined with cropped trousers or shorts in organic cotton and/or linen. A beige anorak can be worn over a floral jumpsuit, both of which come in tencel.
Thanks to readers lucy92, Ida and Mika, you guys all notified me about the same time so cute! Here's the look book images first, there's a lot of product pics so I'm working on it…posting soon! Even though, I'm usually an "all black" outfit gurl, these look book pics makes me feel happy and there's def a few pieces I'm liking. Ahh, I can't say this enough…I can't wait till spring!
UPDATE 01.07.2010: The collection is set to launch at H&M stores at the end of March and just got the product pictures up, check here!
THE COLLECTION LAUNCHES AT H&M STORES ON MARCH 25, 2010.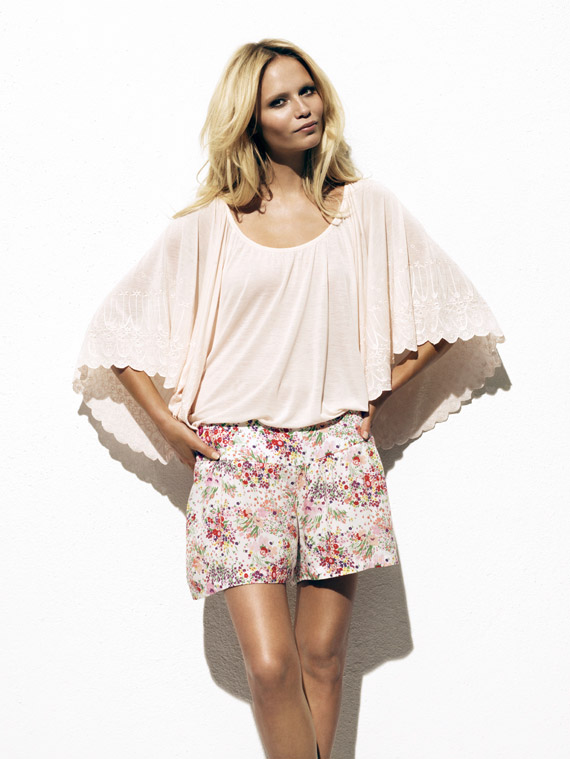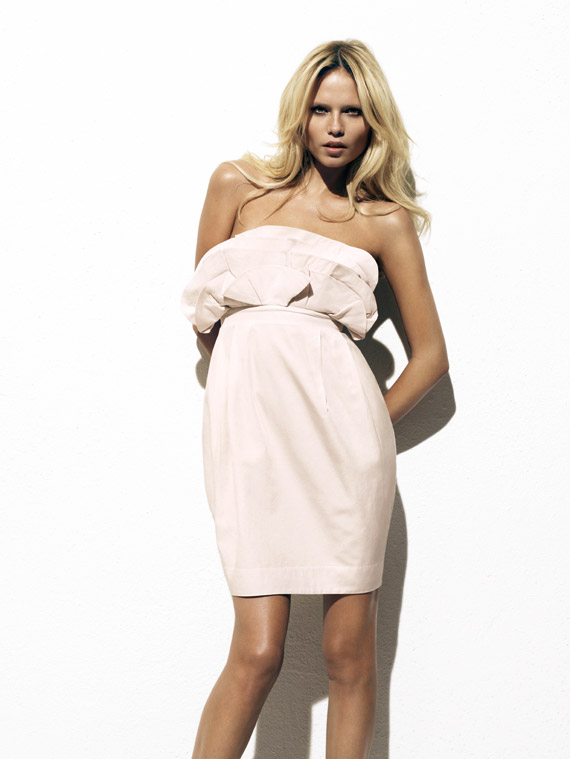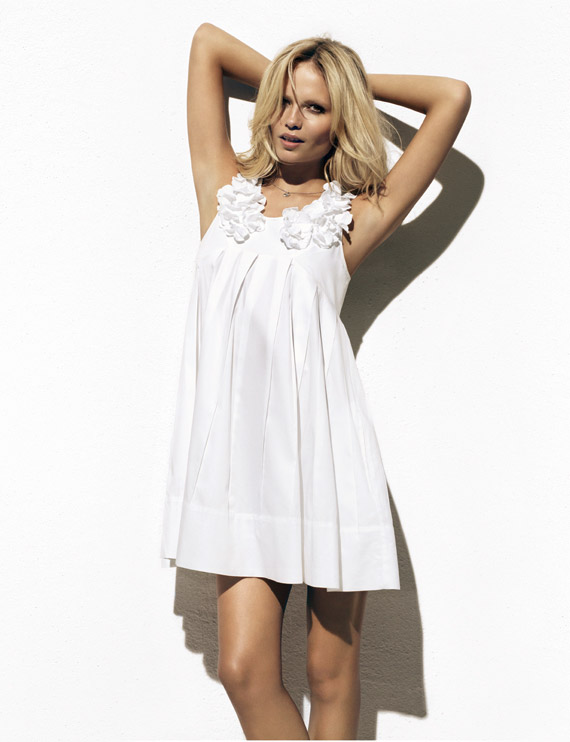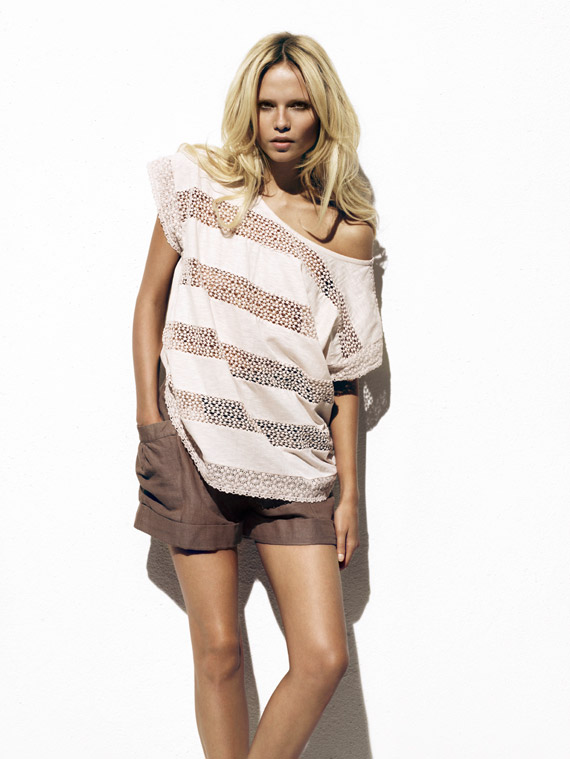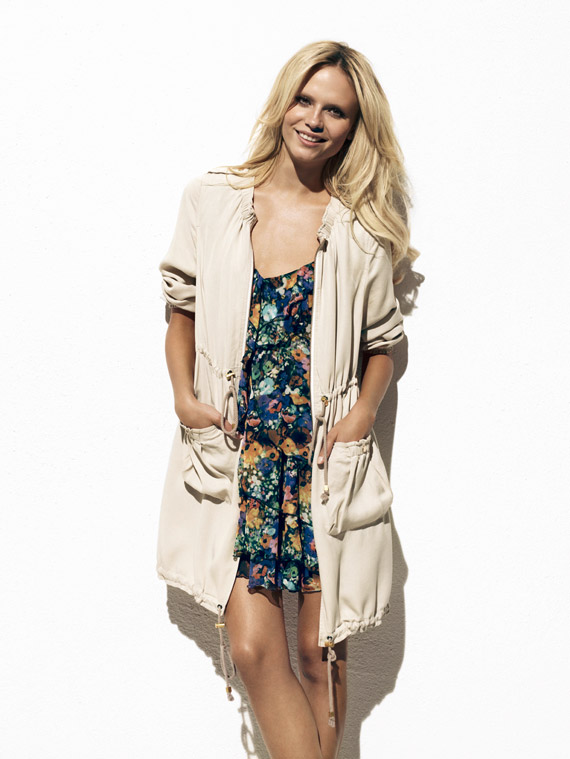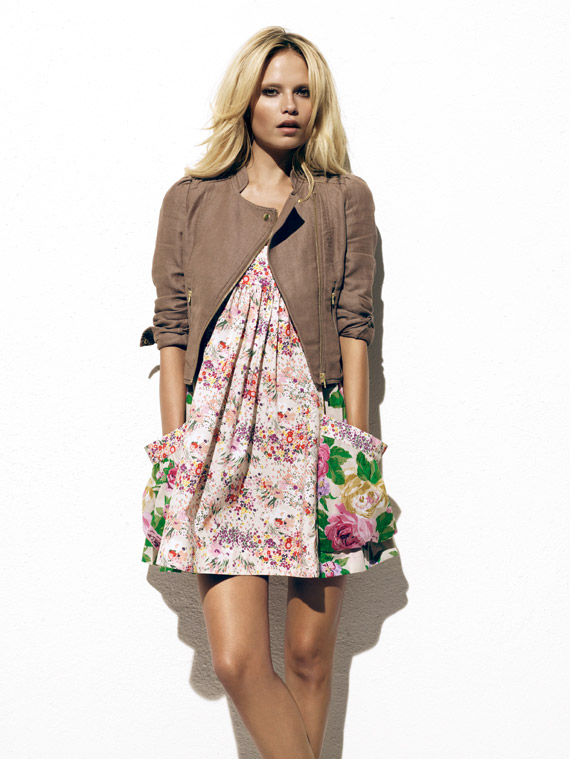 More pics on the next page…
Tags: