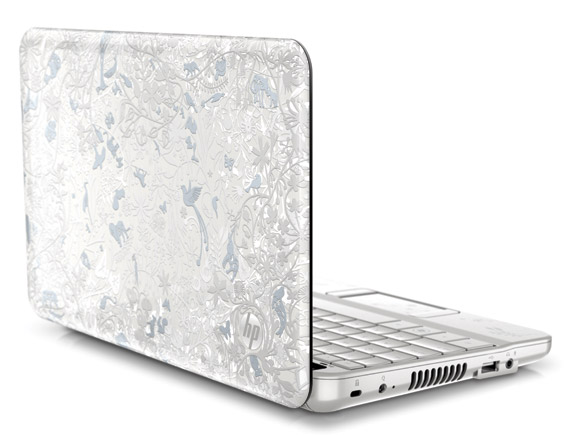 Photos courtesy of HP
Met up with my friend earlier this month and she was using this hot new HP Mini 110 by Studio Tord Boontje. The netbook is so pretty, it features the debut of HP Imprint 3D, the industry's first 3D PC surface technology. Multiple layers on the top cover are used to make the art appear to float on the surface while casting shadows onto lower layers. This new technology brings a depth to Dutch designer Tord Boontje's intricate pattern of plants and animals. You'll have to see the netbook in person to really see how pretty it is. I'm totally loving this netbook, if I didn't have the Vivienne Tam x HP Mini 1000 Edition I would get this one.
The HP Mini 110 by Studio Tord Boontje with Windows 7 Starter is priced at $399, totally affordable.
More pics after the jump…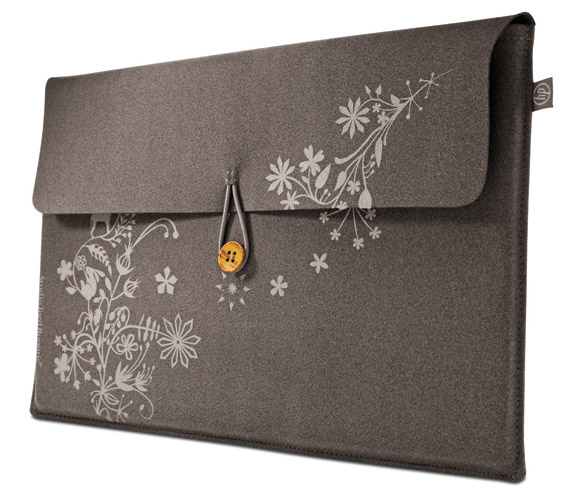 Categories: art/design gadgets
Tags: