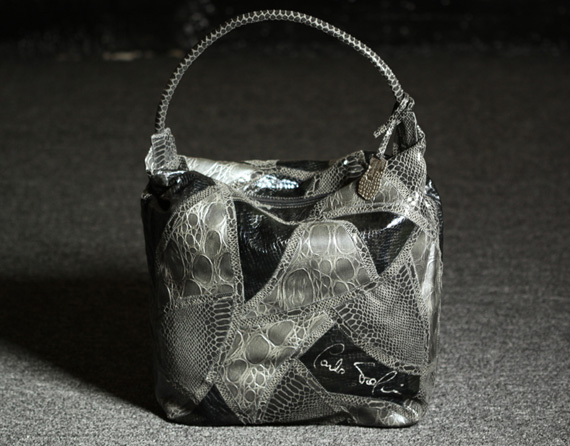 Last Friday, I received this amazing Carlos Falchi for Target Large Faux-Snakeskin Satchel in black, signed by Carlos Falchi himself. I was kinda skeptical about getting any of the faux-snakeskin bags when it releases on Sunday, November 1st, but after seeing and feeling the bag in person I was surprised how good it looked. The bag does not look cheap at all, looks quite real too. The bags feature Falchi's iconic collage techniques and python-inspired solid prints finished with intricate stitch detailing. For $49.99 you can't go wrong, def going to be shopping online this Sunday for the Cross-Body Collage Bag. Check out the full collection preview here. Do you like the bags?
More pics after the jump…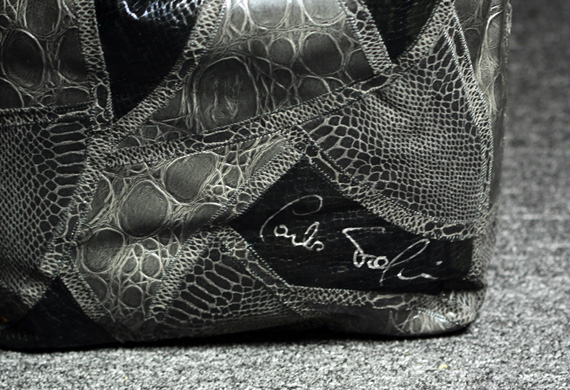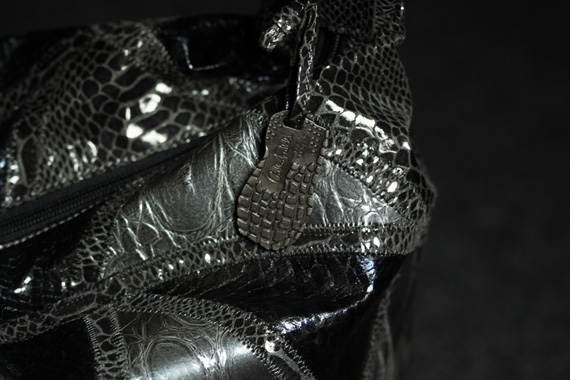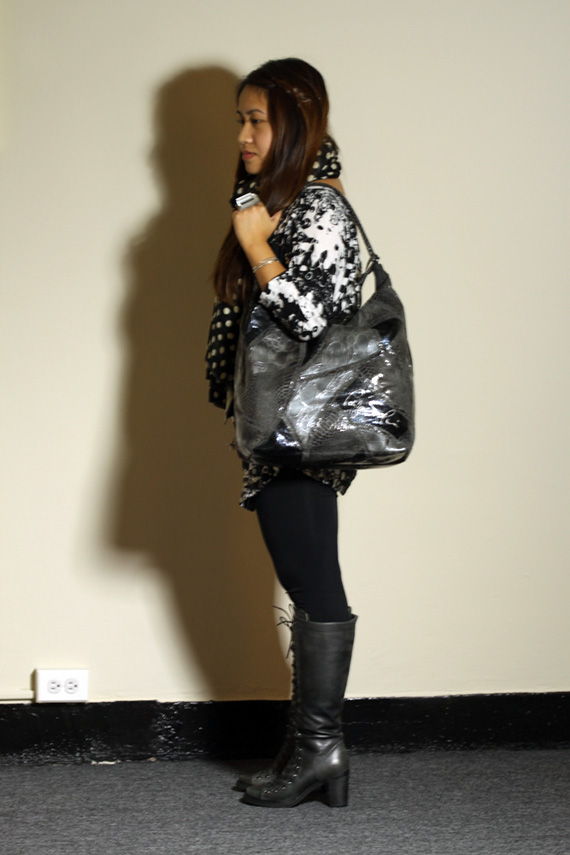 Same day I received the Jeffrey Campbell "Rilla" Boots.
Categories: handbags outfits shopping target
Tags: