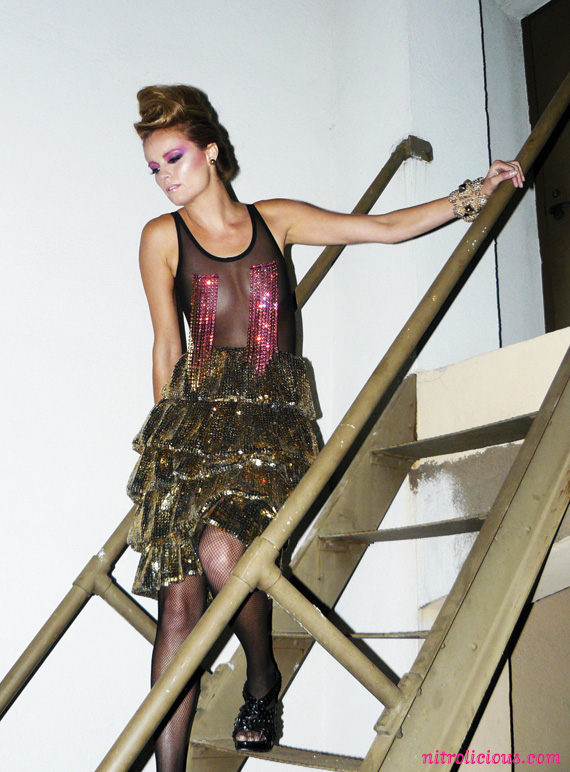 Photos courtesy of Costume Dept.
Since fall 2009, I've been watching Costume Dept. closely, their line has evolved from just leggings to a full collection for both men and women. For spring/summer 2010, Costume Dept. pays homage to 1990s Hollywood Boulevard and Julia Roberts' Pretty Woman pre-makeover role of Vivian Ward. Costume Dept. translates the urban fairytale into body-hugging silhouettes in a street meets chic elegance. Luxuriously considered details include over-sized silk organza bows, ruffles, gold buttons, and Swarovski crystals. The collection also includes body-con tops and bottoms, also unisex biker shorts are introduced for the first time and I'm dying over the one pair of leggings with an attached peplum skirt.
This season Costume Dept. also introduces a capsule collection of women's pieces available for custom order. Statement pieces include a 5-tiered gold-sequined ruffle skirt, a gold -sequined plunging neckline mini dress, a black mesh body suit with strategically placed cascades of Swarovski crystals, and a chic sheer silk organza bow skirt.
I'm loving the new spring collection, so glam and I already have my eyes on the gold sequin cardigan/jacket, purple bold shoulder dress, sheer mesh zip-up hoodie and the leggings with an attached peplum skirt! Look out for the collection in February 2010 at Karmaloop.com, Revolveclothing.com and 80sPurple.com.
More pics after the jump…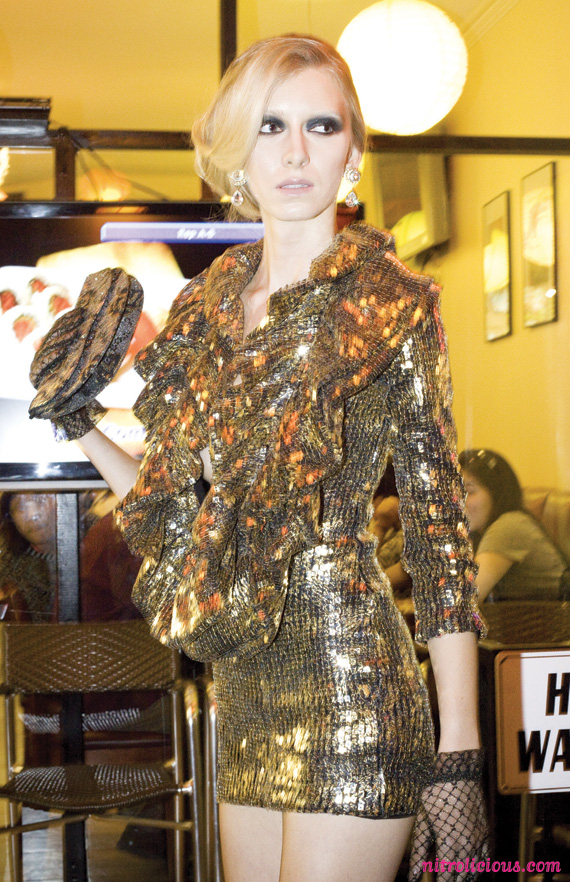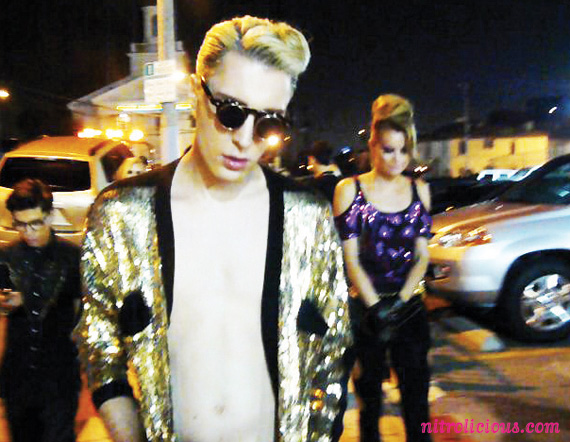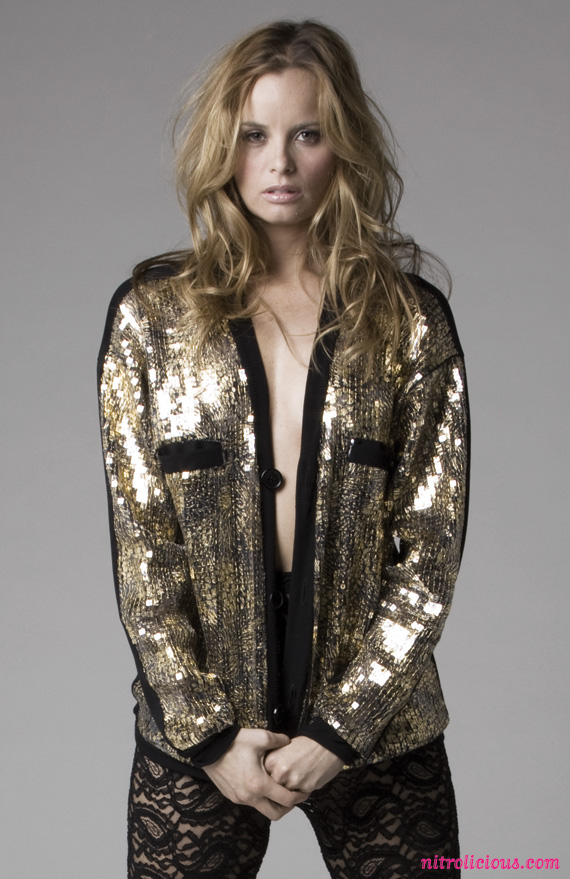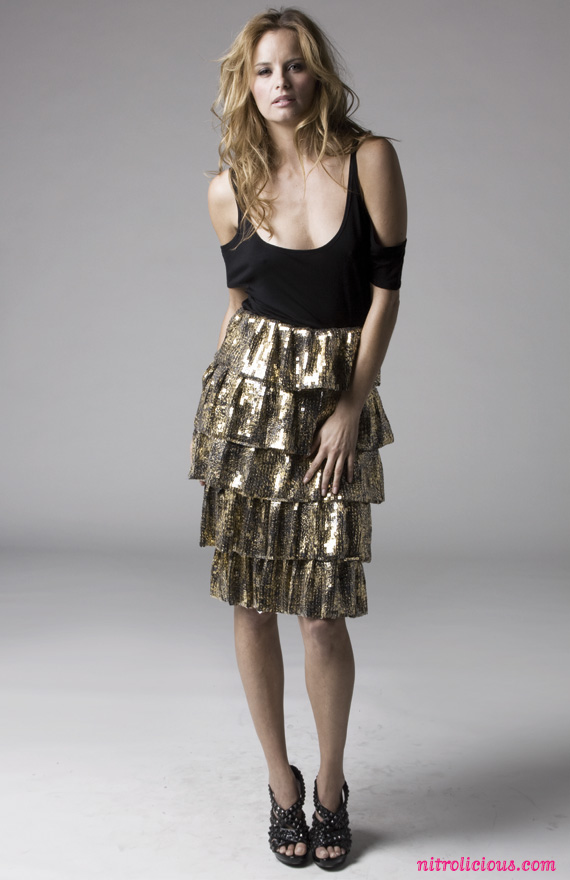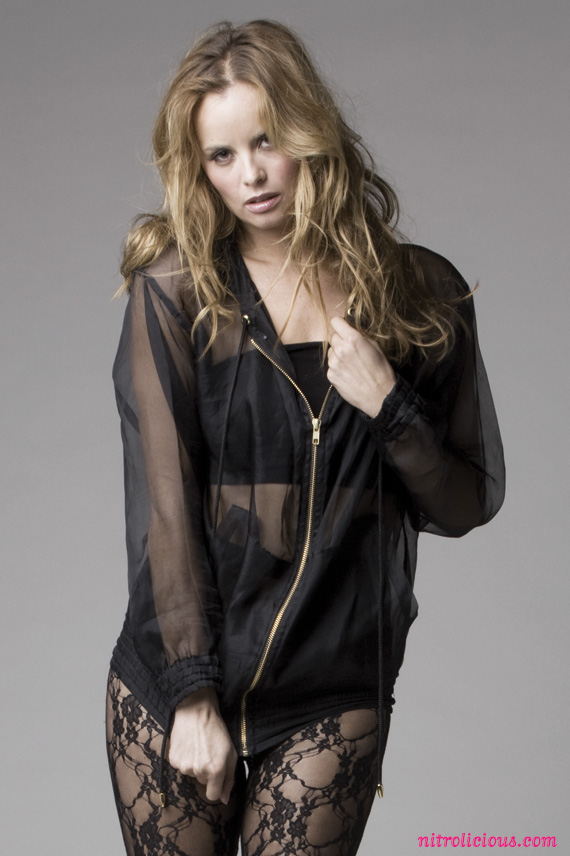 More pics on the next page…
Categories: fashion
Tags: