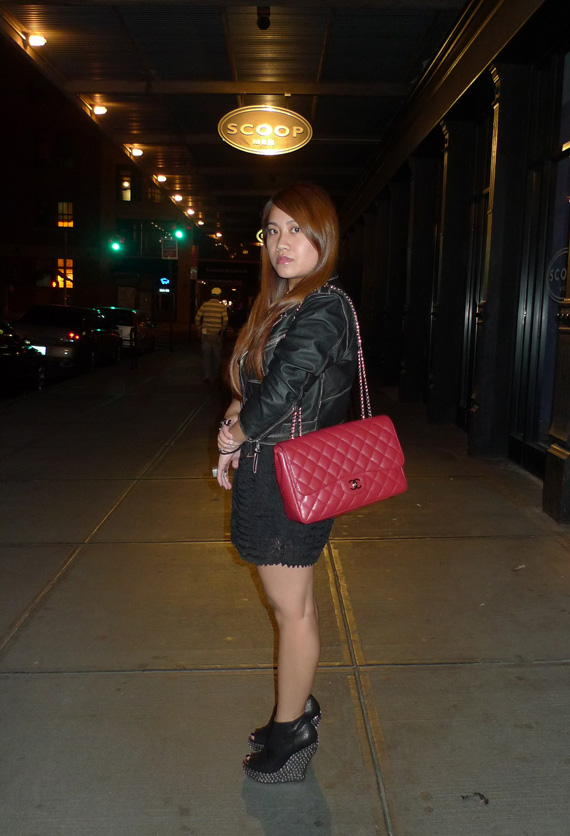 I haven't really posted just an outfit pic for a long time since I've moved all my "outfit posts" to retrogurl.com. But since I've gotten quite a few requests to post up pics of when I wear the Jeffrey Campbell "Tick" Peep Toe Wedge, here it is. I've received them from Karmaloop.com (thanks Gio!) for awhile already but wanted to save the special shoe for a special day, my birthday. I rocked these out to dinner to The Standard Grill (post to come) and got a lot of compliments, they are super hot and super comfy too. I wore them throughout the night and could of partied in them too but it was a weekday, so I'll have to save these for next time. I'm seriously obsessed with these shoes, they're amazing, makes any plain outfit more interesting. I'll be sure to put these in good use! Have a great weekend!
More pics after the jump…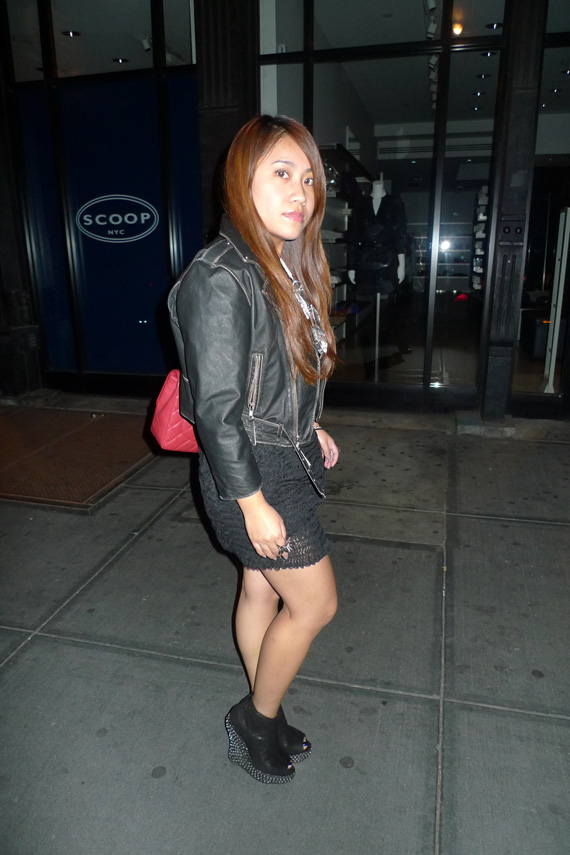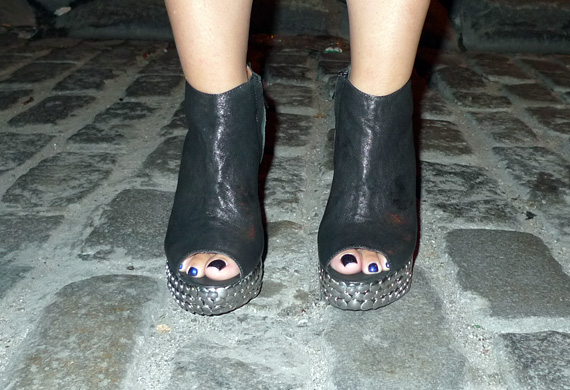 Outfit September 29th: Tracy Feith for Target Leather Biker Jacket, 9AM Black Top from Hong Kong, H&M Divided Exclusive Skirt, H&M Necklace, H&M Ring, Marc by Marc Jacobs Spike Ring, Chanel Bag and Jeffrey Campbell "Tick" Peep Toe Wedge.
Tags: