I seriously stalk the shoe section at Karmaloop.com especially the Jeffrey Campbell section, they get new shoes in all the time and the latest of my obsession is the Jeffrey Campbell Tick Peep Toe Wedge! The Tick is SICK SICK SICK, the wedge part is covered up with metal hardware that looks exactly like thumb tacks! And at the moment I like my heels to be at least 4″, these are 1″ covered platform with a 4.5″ wedge- perfect! The price is really good too, $150, the regular Tick without the metal hardware costs $200! I can't wait till these arrive, I'll post pictures on when I get them. HOTNESS! Do you like?
> 20% OFF with code APLUS until 9.30.2009 [Karmaloop.com]
>15% OFF ENTIRE ORDER with code TASH09 valid all year [Karmaloop.com]
UPDATE 11.24.2009: Good news, Karmaloop just restocked the Jeffrey Campbell "Tick" Wedge. It's currently available in a full size run, click here to order! Act fast!
More pics after the jump…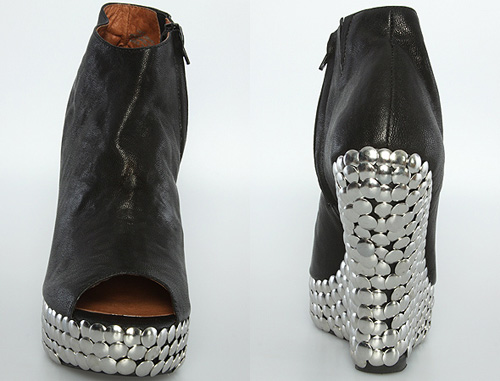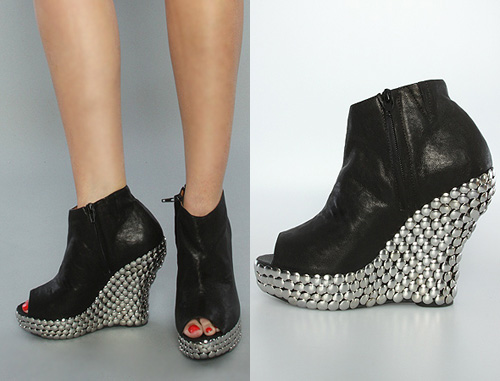 Tags: