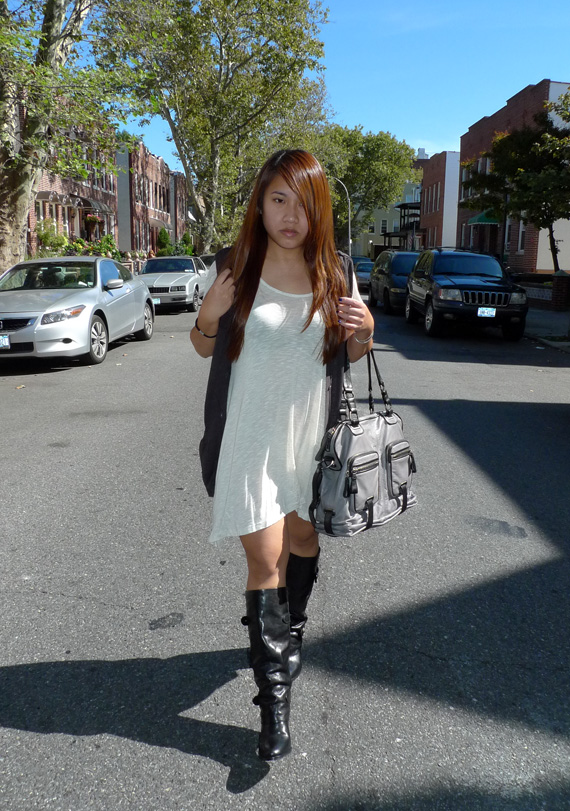 During New York Fashion Week, Coach invited a select group of bloggers to check out their Fall 2009 collection at their showroom and my top picks were the Cambridge Leather Zip Top Tote, Sage Boot, Gabrielle Boot and Leopard Tulla Ocelot Bootie. Big thanks to Vanessa from Coach for sending over some of their fall goodies to yours truly, I couldn't resist and rocked them out this past Friday. I've been eying the Cambridge Leather Zip Top Tote ever since I've seen Vanessa and Cara carrying it at the Coach blogger dinner at Hotel Griffou, I love big bags and this bag is so soft and the size is perfect for everyday use (I like to carry everything in my bag lol). Their footwear collection is also looking pretty good, there are a few pairs that I would totally rock. The Sage Boot that I was wearing is super comfortable, but I wish the heel height was higher (it's only 3″). The Gabrielle Boot, I haven't wore yet but it's my favorite from the collection, love the snap closure detail and the 4″ heel height.
More pics after the jump…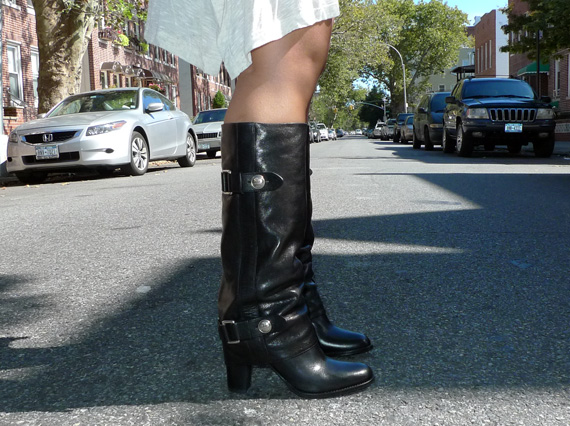 Love this overexposed picture so had to include it haha!
—-
Outfit: Rogan for Target Vest, Forever 21 Dress, Coach Sage Boot and Coach Cambridge Zip Top Tote.
Categories: handbags outfits shoes
Tags: