Last year INSA debuted his first footwear release with shoe designer Ruth Shaw and garnered an impressive following, this year they're back with another small limited edition collection, produced in top end materials by traditional Italian artisan craftsmen. INSA HEELS takes street style aesthetics into high fashion with a mixture of luxury fashion forward shapes and reinvigorated classic styles.
Color plays an integral role in this new collection. On the 'Miami', a round toe 6" heel platform court, INSA HEELS use bold graphic prints on strong clean shapes with intense vivid colours inspired by INSA's days of spraying paint. Along with the other two pieces, this collection really bring his artwork to life with the 'Throwette', a leather and suede ankle boot with 4" heel and under shot platform, mimicking his classic street logo (or throw-up as its known in the graffiti world) of a pink high heel and striped contoured leg. Then the 'Stand Alone' truly shows the original and creative angle that INSA HEELS are approaching fashion, with its sculpted caricature heel based on the leg and heels.
The new collection is fun and sexy, love the Stand Alone!
More pics after the jump…


Miami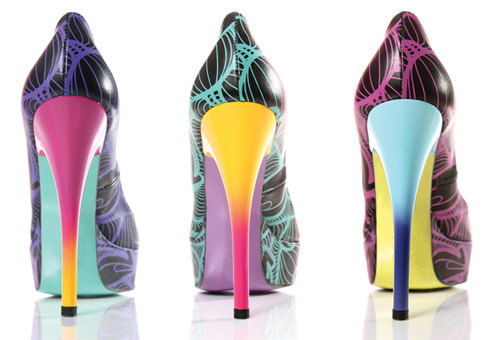 Stand Alone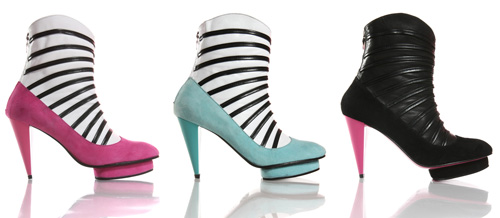 Throwette
Tags: