Last month Mr. Insa gave me a heads up about these fierce heels that were set to release this month, but the news wasn't ready to be released till they were ready to launch. This morning I got to "go" to release the news, I couldn't wait to share with you all! London- based Insa Heels is a new collaborative high heels from graffiti artist Insa and shoe designer Ruth Shaw. "It is a bold backlash against mass production and aims to establish itself as a luxury footwear brand with limited edition colors, using only top end materials and European production. 'Insa Heels' are for the highly individual and discerning."
Objects of desire often display shared facets: woven into their fabric are threads of intrigue and fantasy, creating an intangible need. Heels themselves are often, of course, objects of desire and objets d'art in their own right. Now the fantasy of 'Insa Heels' has become reality…
This is the first style released by Insa Heels, a round toe stiletto with a 10cm heel, the style name 'The Cigarette'. The heels features the iconic heel design printed into the leather and will be available in 3 limited edition colorways: the 'Lewisham': white base with black & fuchsia print with pink inner; the 'Hackney': pink base with black & white print with black inner; and the 'Chelsea': black base with gold print with black inner. All have a high gloss finish to the leather. They are premium leather throughout and produced to the highest standard in Europe.
If you're eager to get these in your possession you can check out www.insa-heels.com, the site officially goes live tomorrow, September 17, 2008.
These are FIERCE, love them! The Insa Heels retail at £200.00 (convert), my favorite pair is definitely the Lewisham- but honestly would be happy with any colorway!
More pics after the jump…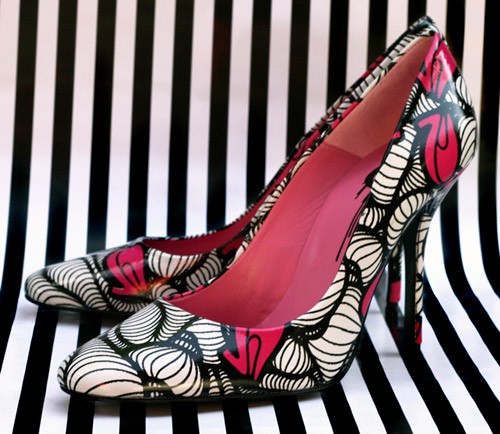 Lewisham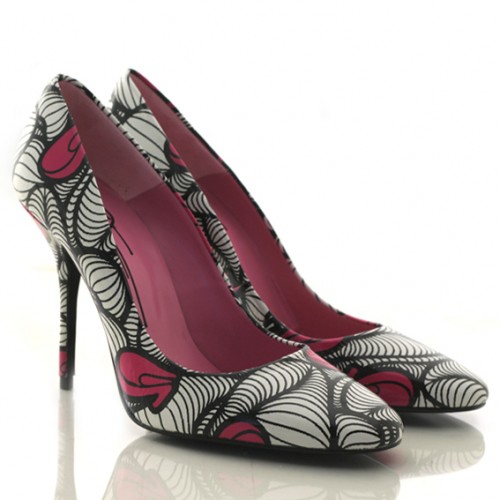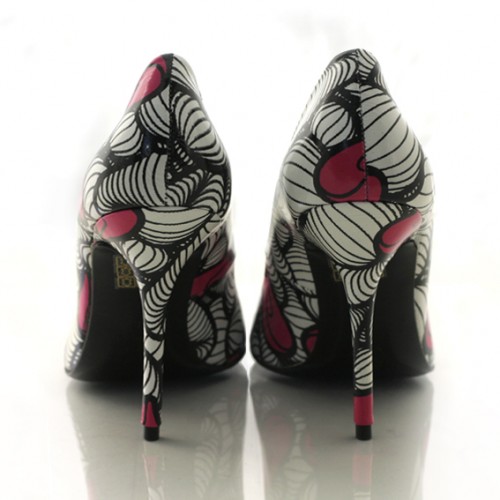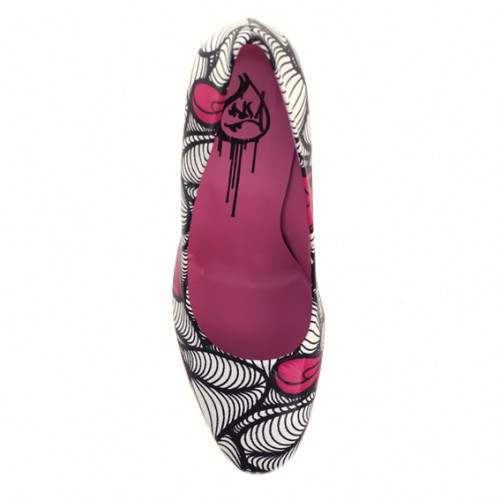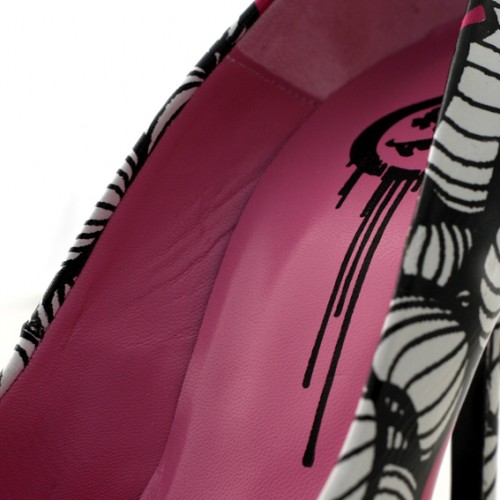 —-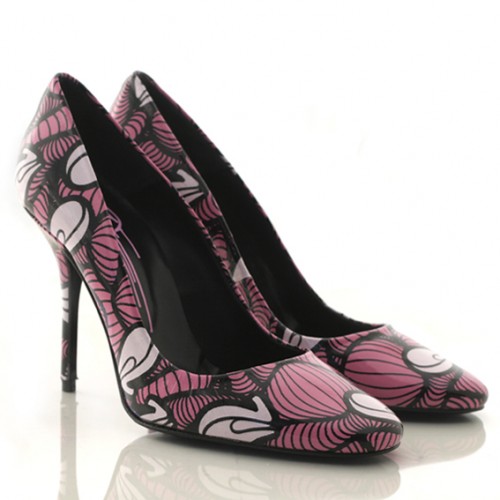 Hackney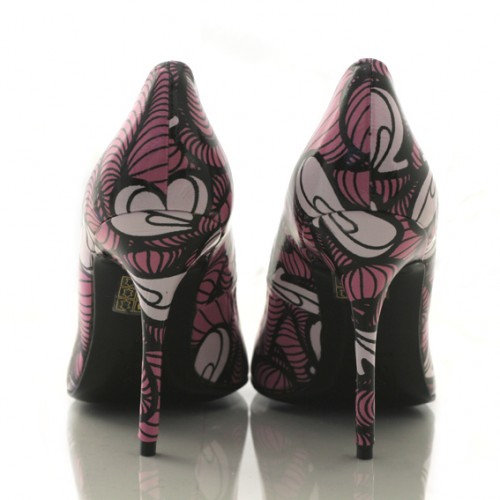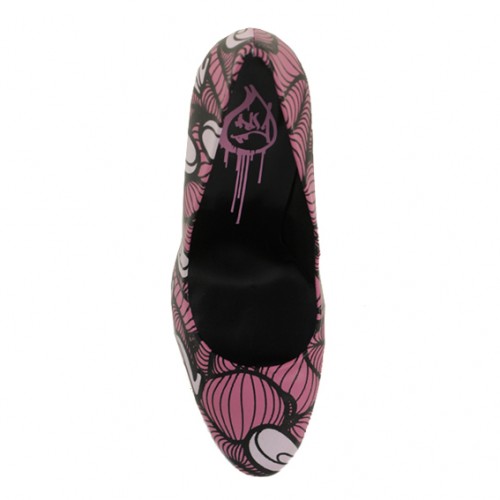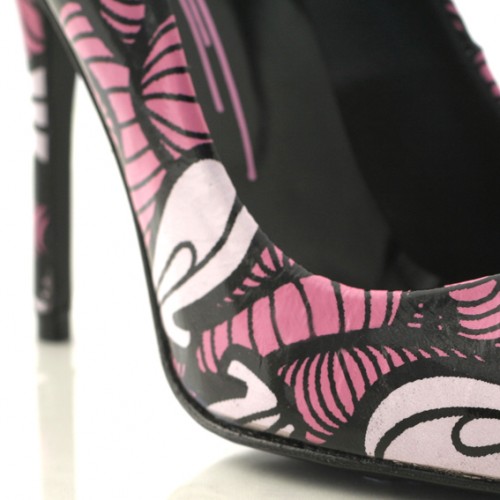 —-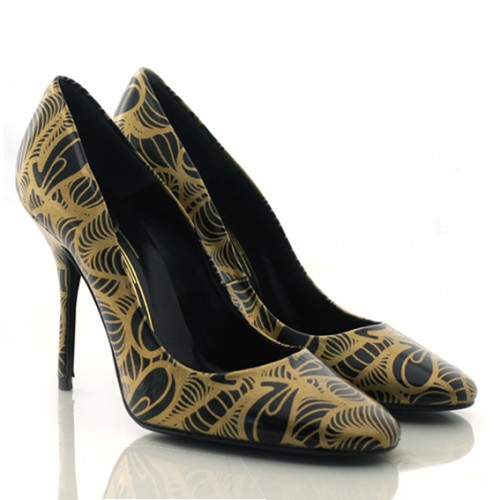 Chelsea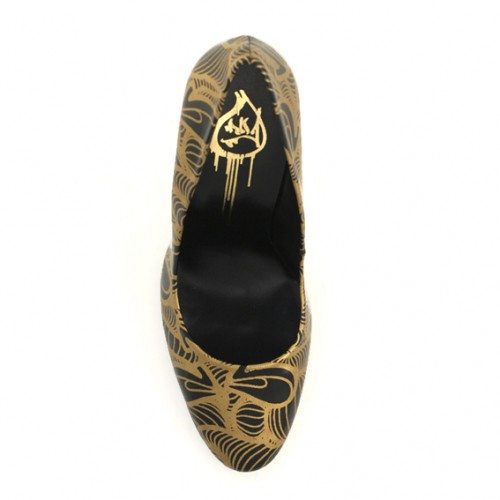 Tags: