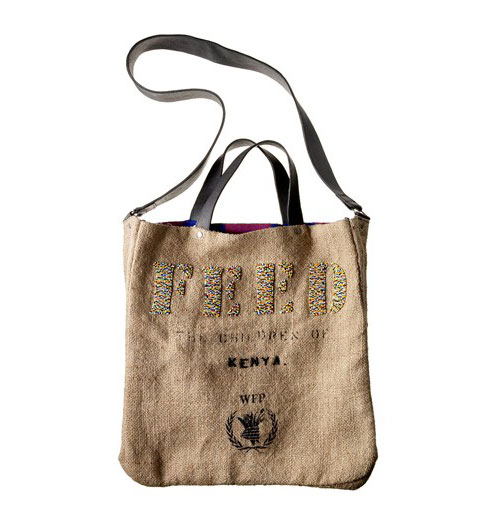 Just when you thought Lauren Bush is finished with her FEED Projects bags she is slated to release an exclusive FEED 2 Kenya bag this week at Bergdorf Goodman. According to WWD, the bag is made of local Masai fabric and hand beadwork, costs $195 and is made by Kenyan artisans. The bags each take a day and a half to bead, by women and students from a school for the deaf. One hundred dollars from the sale of each bag will go to feed two Kenyan children in school for a year.
"As a designer, Kenya is really inspirational," said Bush, who has visited twice. "We're trying to highlight the traditional Kenyan culture."
Do you like the new bag or the old?
Categories: celebrities handbags
Tags: