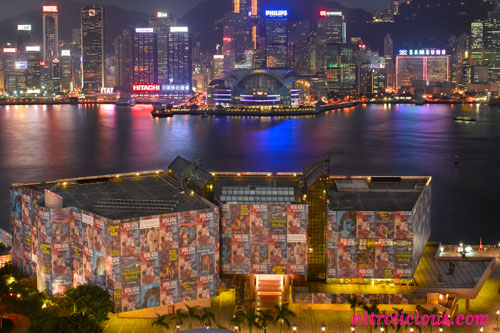 Photography: Lawrence Studio
The Louis Vuitton: A Passion for Creation Exhibition opens to the public in Hong Kong from May 22 to August 9 at the Hong Kong Museum of Art, this exhibition showcases Louis Vuitton's long history and association with the world of art, as well as its passion in working with different artists in various ways. The exhibition is composed of three parts, each of which deals with different aspects of the House's activities and projects in the artistic domain. Exhibiting artists include Jean-Michel Basquiat, Paul Chan, Cao-Fei, Yang Fudong, Gilbert & Georde, Dominique Gonzalez-Foerster, Andreas Gursky, Pierre Huyghe, Jeff Koons, Bertrand Lavier, Christian Marclay and Richard Prince as well as other newly discovered international artists.
To celebrate this spectacular event, the façade of the Hong Kong Museum of Art will be wrapped up with the "After Dark" series of Richard Prince, presenting a new landscape of art to the panoramic Victoria Harbour of Hong Kong. The "After Dark" series features Hong Kong and other cities across the globe. This also is one of the first public art installations in Hong Kong. The Hong Kong Museum of Art has always taken an open minded approach towards the display of contemporary artwork, one characteristic of contemporary art is controversial representation of creativity.
For the Hong Kong Museum of Art, Prince has chosen to blow up some covers of popular novels that he has gathered. They illustrate protagonists' stories of "After Dark" or after midnight in different cities around the world. Each second city is Hong Kong. With bright colors and animated graphics done in "rephotography", the printed fabrics will give the museum a real new presence on this urban environment and be visible all through Victoria Harbour. This wrap shows the prestige of an ancestral collection and the development of international exchanges turned towards contemporary creation, offering Hong Kong an international piece of eye catching artwork and establishing Hong Kong as a new cultural hub.
"As resemblance more than a reproduction, a rephotograph is essentially an appropriation of what's already real about an existing image and an attempt to add on or additionalize this reality onto something more real, a virtuoso real; a reality that has the chances of looking real, but a reality that doesn't have any chances of being real," comments Richard Prince.
If anyone is visiting Hong Kong or living there I would recommend checking out the exhibition, I would if I was there. Too bad I won't be able to make it back in time to see what's it all about, report back if anyone is going! The Richard Prince "After Dark" wrap is really cool especially "after dark", wish I could of seen it in person.
Hong Kong Museum of Art
10 Salisbury Road
Kowloon, Hong Kong
TEL#: +852-2721-0116
Exhibition Dates: May 22nd (Friday) – August 9th (Sunday)
Museum Opening Hours:
Monday to Friday, Sunday & Public Holiday: 10am – 6pm
Saturday: 10am – 8pm
Closed on Thursday, except for public holiday
More pics after the jump…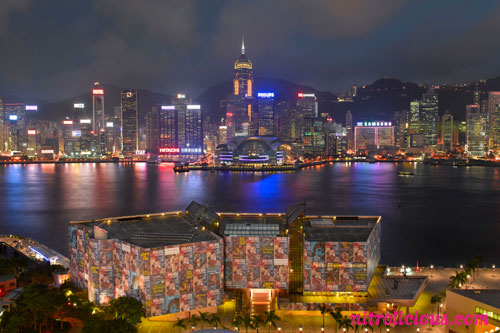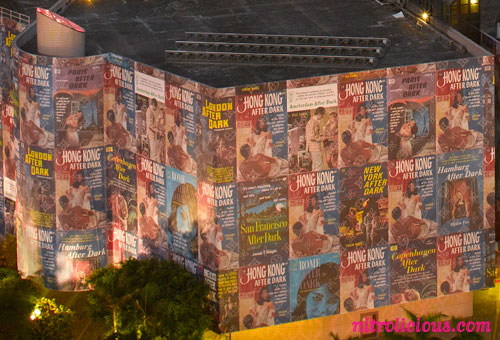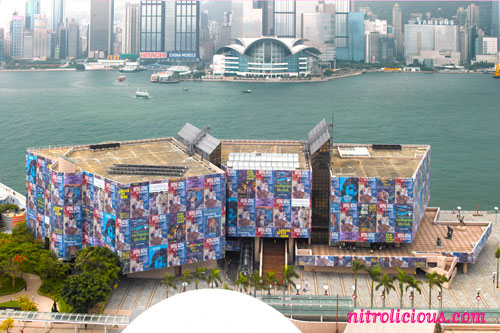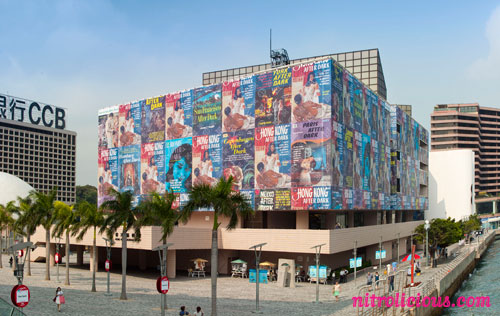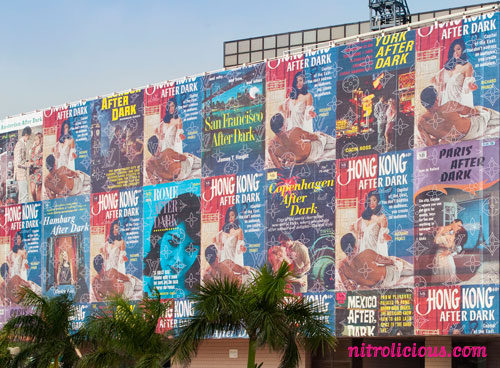 Categories: art/design fashion
Tags: