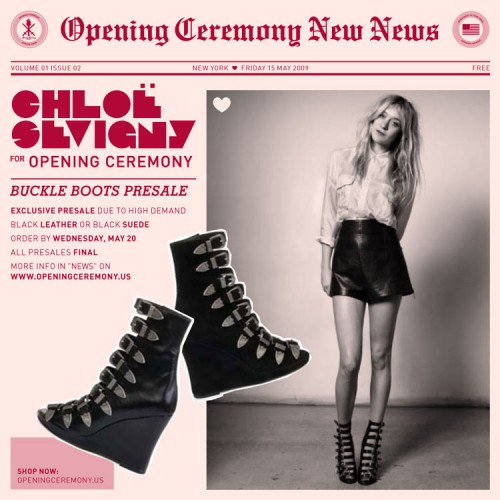 Back in February when the preview of the Chloe Sevigny for Opening Ceremony Fall 2009 Collection surfaced I got really excited about the Buckle Boots that Chloe and the models were rockin'. I've been keeping an eye out for them and finally they are available for pre-sale at Opening Ceremony, BUT they are over my budget!! I was hoping the Buckle Boots would be no more than $300 but turns out it costs double, $625!! They're super hot and I love them but I just can't justify spending that much money on these. The Buckle Boots are available in both black leather and suede, any of you guys planning on getting these? I want, can someone hook-up a discount or something!! Thanks to Deana for the tip.
If you want to get these follow these steps:
All pre-orders must be placed by Wednesday, May 20th, and will be shipped between the end of August through September. All orders are final sale, no returns or exchanges. Click here for order form and payment policies. Please fax completed forms to Opening Ceremony Online, (212) 965-8776.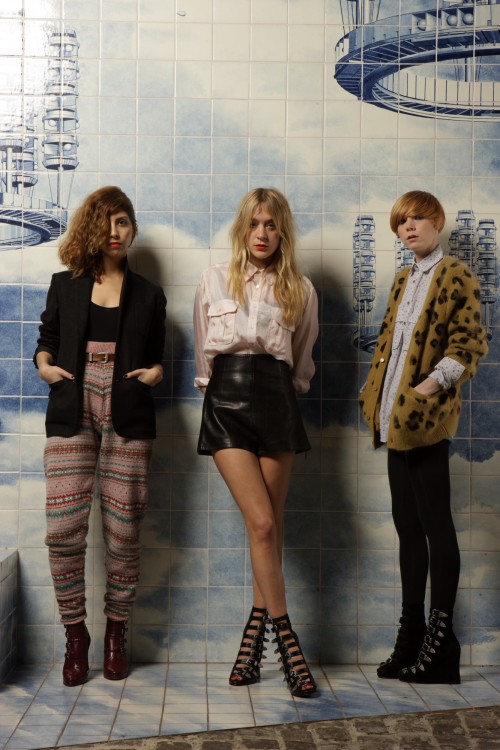 Chloe Sevigny for Opening Ceremony Buckle Boots, $625
Categories: celebrities shoes shopping
Tags: