Photography: Philip Berryman
I'm still playing catch-up with all the Fall 2009 collections so please bear with me, I'll be posting a few at a time and other fashion news as well. The Chloe Sevigny for Opening Ceremony Fall 2009 Collection is Sevigny's second collection with the boutique and her first foray into menswear as reported back in May 2008. During London Fashion Week, Sevigny unveiled her unisex line which was a "slight homage" to one of her favorite designers, Miguel Adrover, but it also had dashes of what she called "gay lumberjack," James Dean, preppy New England and English punk according to WWD. The collection highlights included "skinny moleskin trousers, Fair Isle, tiger and leopard-patterned knits, little tweed blazers, dyed thermals and oversize jackets that fall past the hip" and the collection is made for unisex.
My eyes can't keep off the saddle-shoe boots that Sevigny and the models were wearing, they're a collaboration with Bass and aside from the saddle-shoe boots there's two-tone Weejun loafers. The sandals are hot, hopefully the prices are too crazy! Other accessories in the line include "checkerboard scarves, fabric backpacks with plastic patch pockets and beanies. Prices start at $95 for a fringed scarf and run to $945 for an overcoat." The Fall 2009 collection will be available at Opening Ceremony in New York and Los Angeles and stores including Barneys, Colette and Dover Street Market.
More pics after the jump…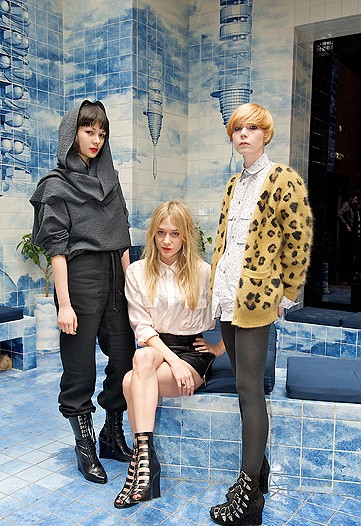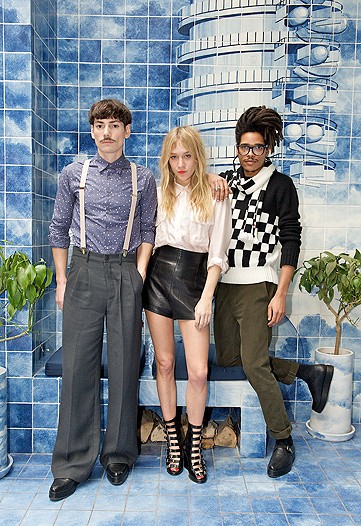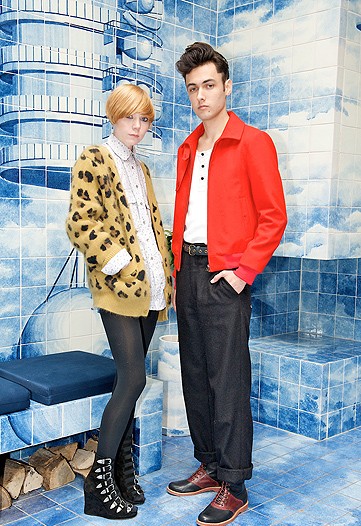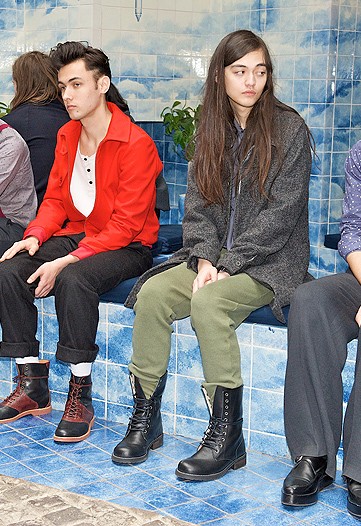 Categories: celebrities fashion fashion week shoes
Tags: