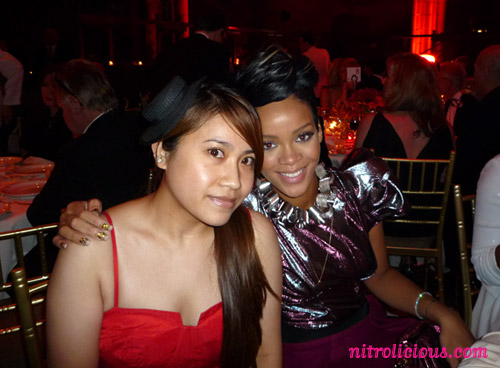 Last night I was honored to be invited by Coty to be their guest at the Coty-DKMS 3rd Annual Linked Against Leukemia Gala. The special evening was held at Cipriani 42nd Street in New York City. Mario Cantone hosted the event, he was really funny and kept the night alive, this year Joe Uva, CEO of Univision Communications Inc. was honored with the Metchild Harf Award. Rihanna, Kylie Minogue, Vera Wang, Betsey Johnson and Rachel Zoe were in attendance too. Musical performances by Cooper Boone, K'naan and Jazmine Sullivan (I shot a video of her performing and Rihanna was dancing to her music, 0:42- peep below). In honor of the Coty-DKMS Linked Against Leukemia partnership, the Empire State Building lit up the skies in red and white last night by Kylie Minogue.
This was my first black tie event and I didn't know what to expect, Cipriani lived up to my expectations and I felt like I was in a movie last night. I had great company, great food, an enjoyable and memorable night. I was so glad I was able to attend this special day with all the wonderful people in attendance. For my Twitter followers, you guys already know I was excited about last night, especially when I passed by Kylie Minogue and she complimented my mini top hat. Kylie was super sweet about it, I was all smiles. Then the highlight of the night was meeting Rihanna. I'm a huge fan of hers and was so happy that she was so nice and approachable. I normally don't get nervous around celebs, not even when I met Ashley Olsen but it was different with Rihanna. She was dressed in an all Louis Vuitton Fall 2009 ensemble I was jumping in joy (inside) when I saw her, I asked her for a picture and she asked me where I got my mini black top hat. I was so happy and told her it was from H&M, it sure is cute. She couldn't believe it was from H&M but still loved it, after a small chat we took a photo- mission accomplished! She's cute and nice, love her!
Special thanks to Coty and DKMS for helping to save people with leukemia, to learn more visit www.dkmsamericas.org.
More pics after the jump…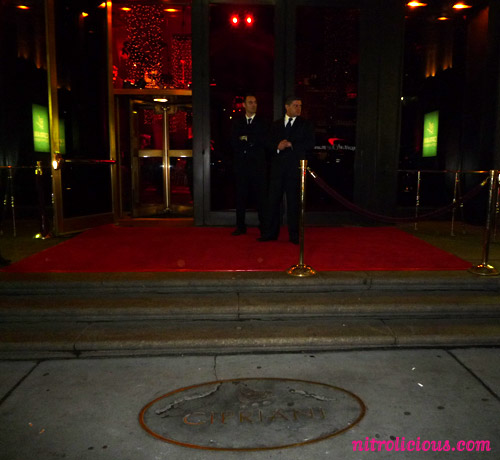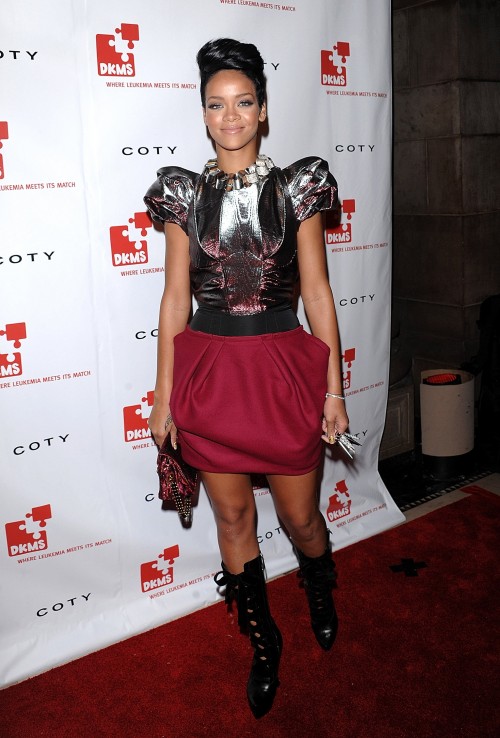 Photography: Celebutopia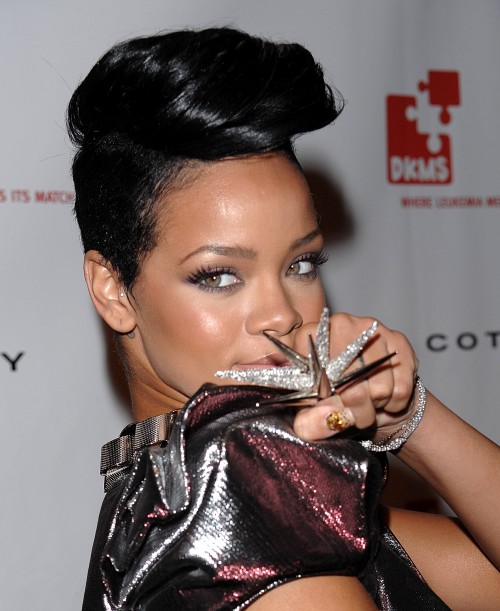 Photography: Celebutopia – FIERCE!!!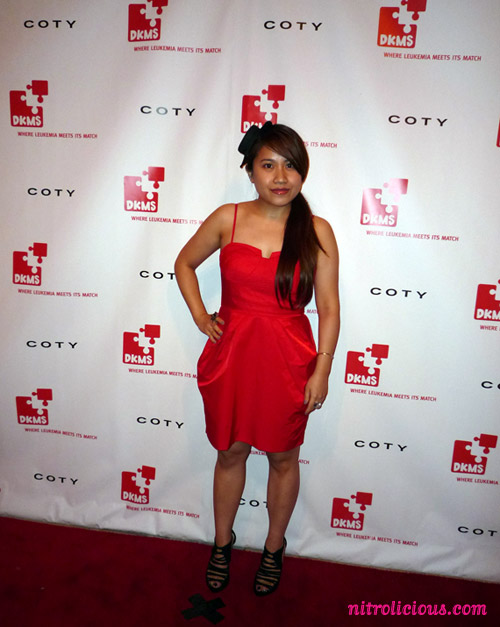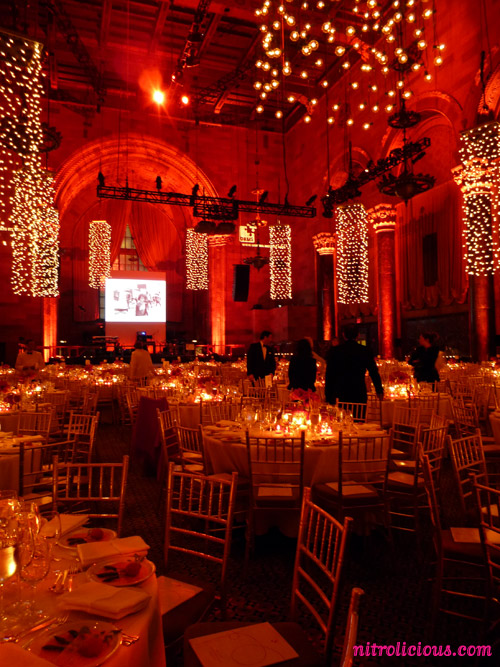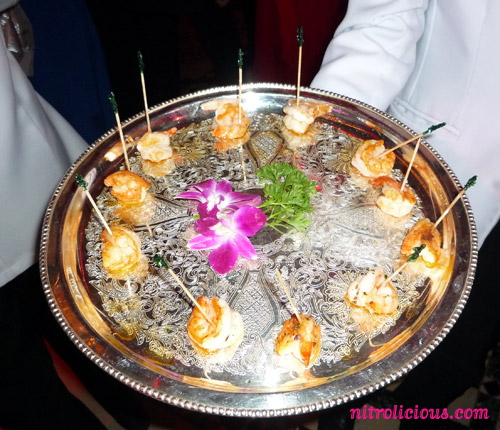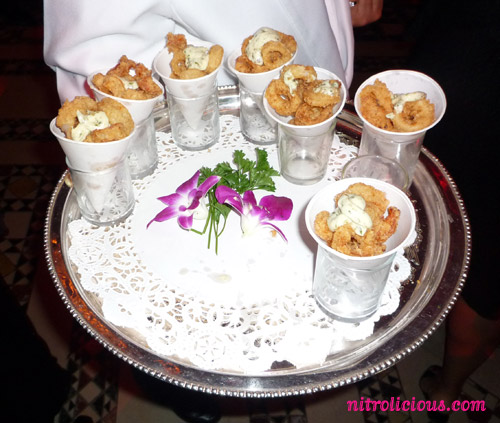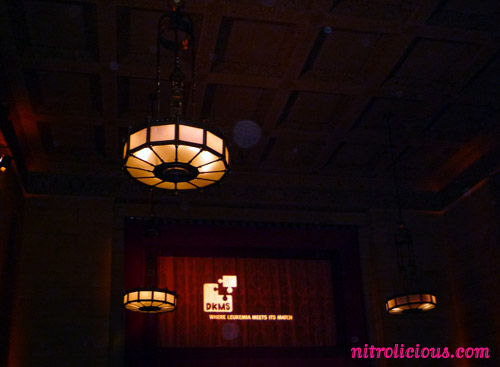 Coty C.E.O. Bernd Beetz and Me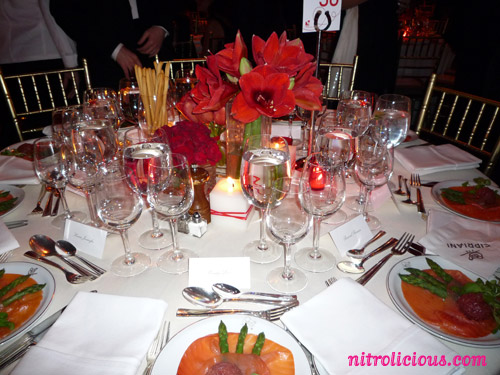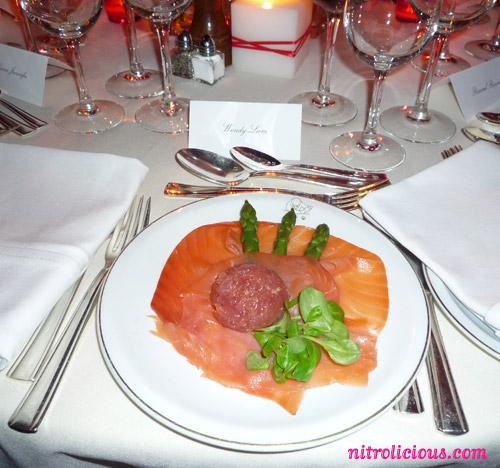 More pics on the next page…
Categories: beauty celebrities eats entertainment/events outfits
Tags: